Doctors safely use CRISPR on cancer patients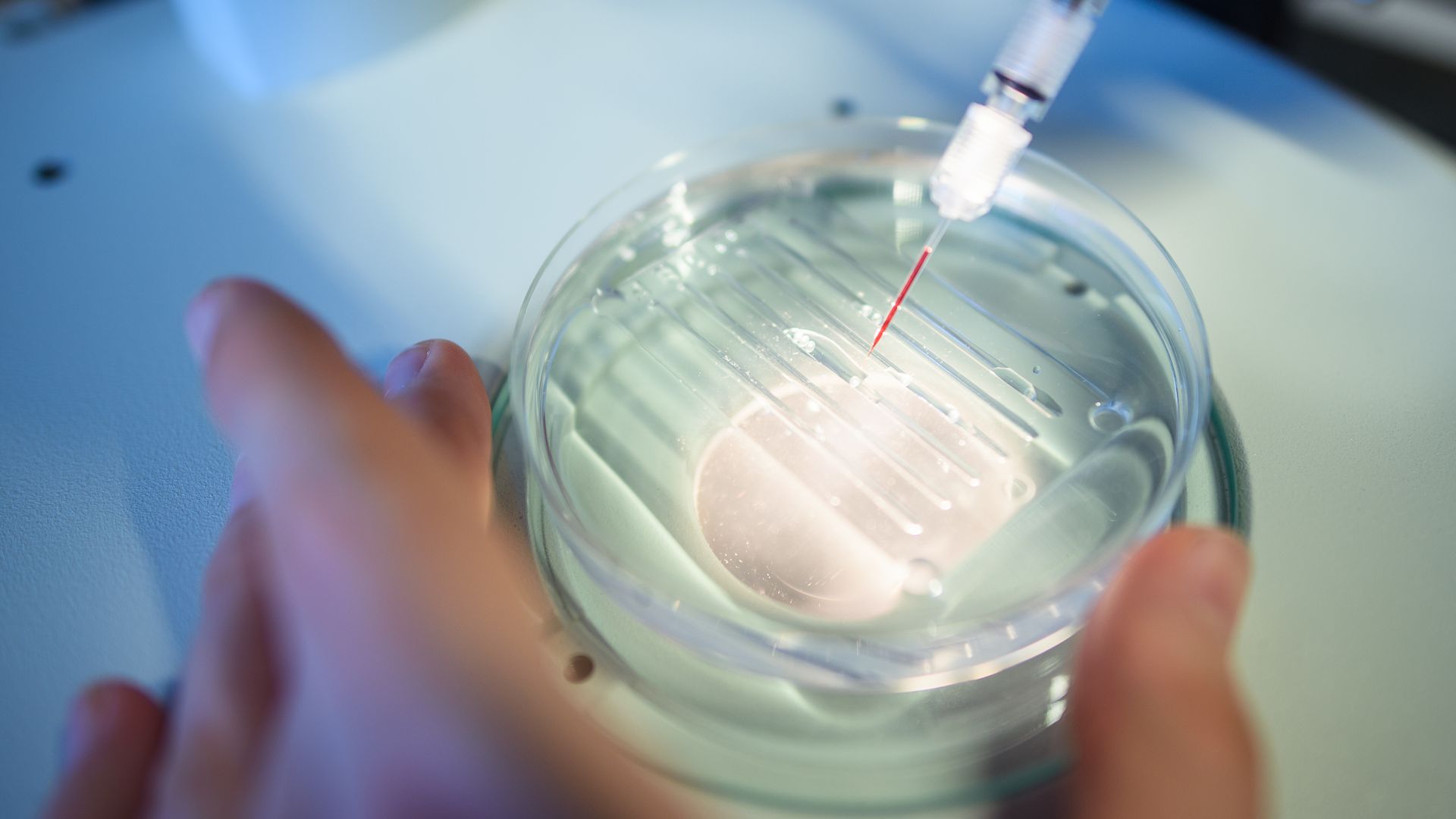 Three cancer patients in the U.S. were the first to be safely injected with the gene editing tool CRISPR as a form of immunotherapy to fight their illness, AP reports.
Reality check: It's too soon to know whether the treatment will help, doctors say. The patients, who all failed multiple standard treatments, had varying results after two to three months.
Two of the patients have multiple myeloma, a blood cancer, and the third has a sarcoma, cancer that forms in connective or soft tissue.
The treatment deletes three genes that may be stopping the patients' cells from attacking the disease, and then adds ones to help them fight their cancer.
15 more patients will receive the treatment and doctors will gauge its safety and efficacy.
The bottom line: Researchers are hoping to use CRISPR to treat some genetic diseases, including its progress in treating sickle-cell anemia.
Go deeper