11,000 scientists urge action on global "climate emergency"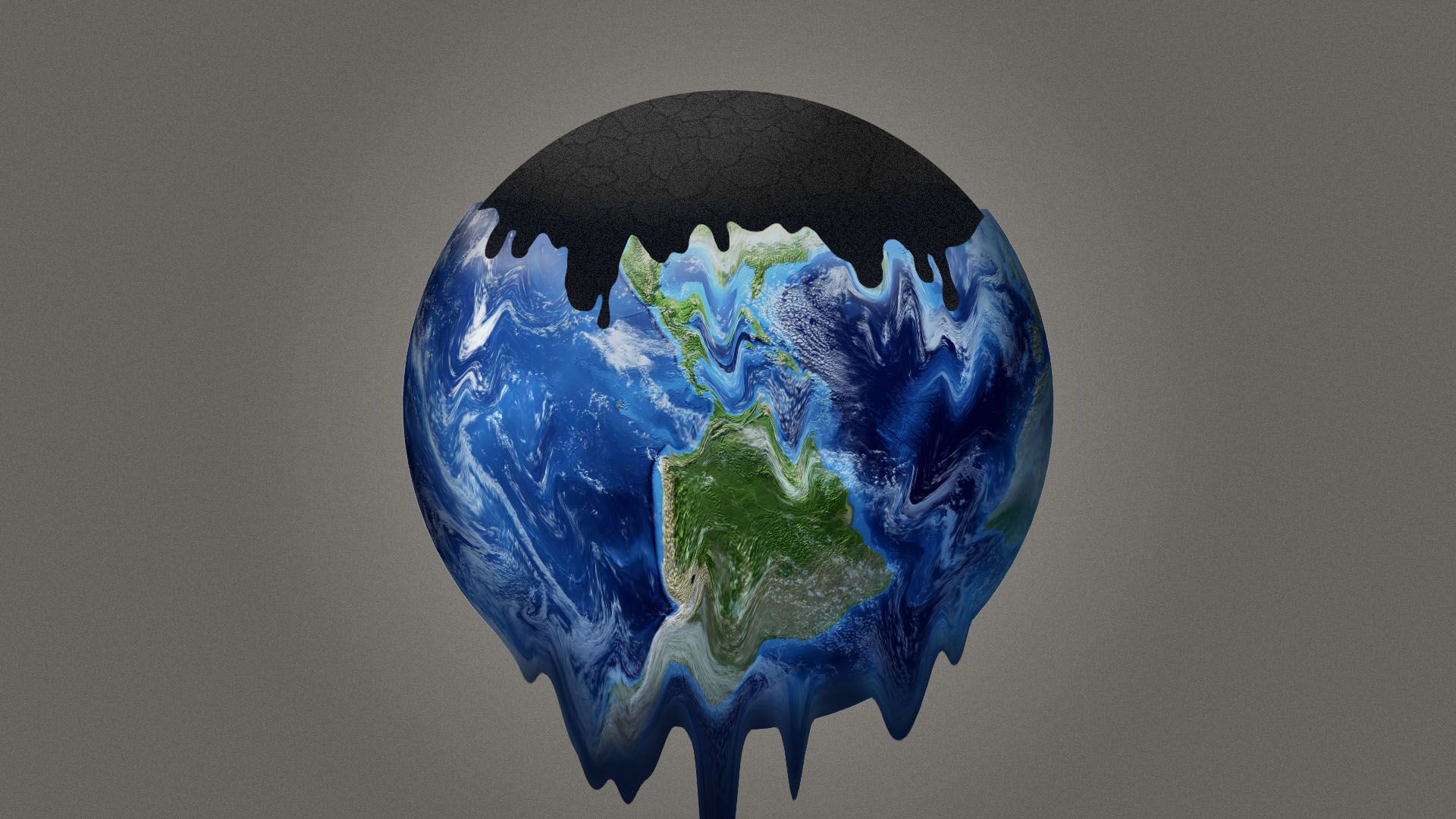 Some 11,000 scientists labeled climate change as an "emergency" for the first time in a report released Tuesday.
Driving the news: By a slim margin, last month was the warmest October ever recorded, new data from the European Union's Copernicus Climate Change Service shows. It was only 0.01°C warmer than October 2015 — the second warmest on record — and 0.09°C warmer than October 2017, per the report.
The Copernicus Climate Change Service analysis is "significant because it shows that 2019 is certain to be one of the warmest years on record," the Washington Post's Andrew Freedman reports.
What they're saying: In Tuesday's report in the journal BioScience, the scientists argue that global human activities' effects on the environment have not been properly addressed in public discussions on climate change.
The scientists list forest loss, energy consumption, air transport, greenhouse gas emissions, meat production and CO2 emissions as prominent examples of areas in which human activity has rapidly increased in the last few decades.
Reducing emissions of "short-lived climate pollutants" like methane could potentially reduce the Earth's current short-term warming trend by more than 50% over the next few decades, the scientists say.
Go deeper