More couples are living together despite fewer marriages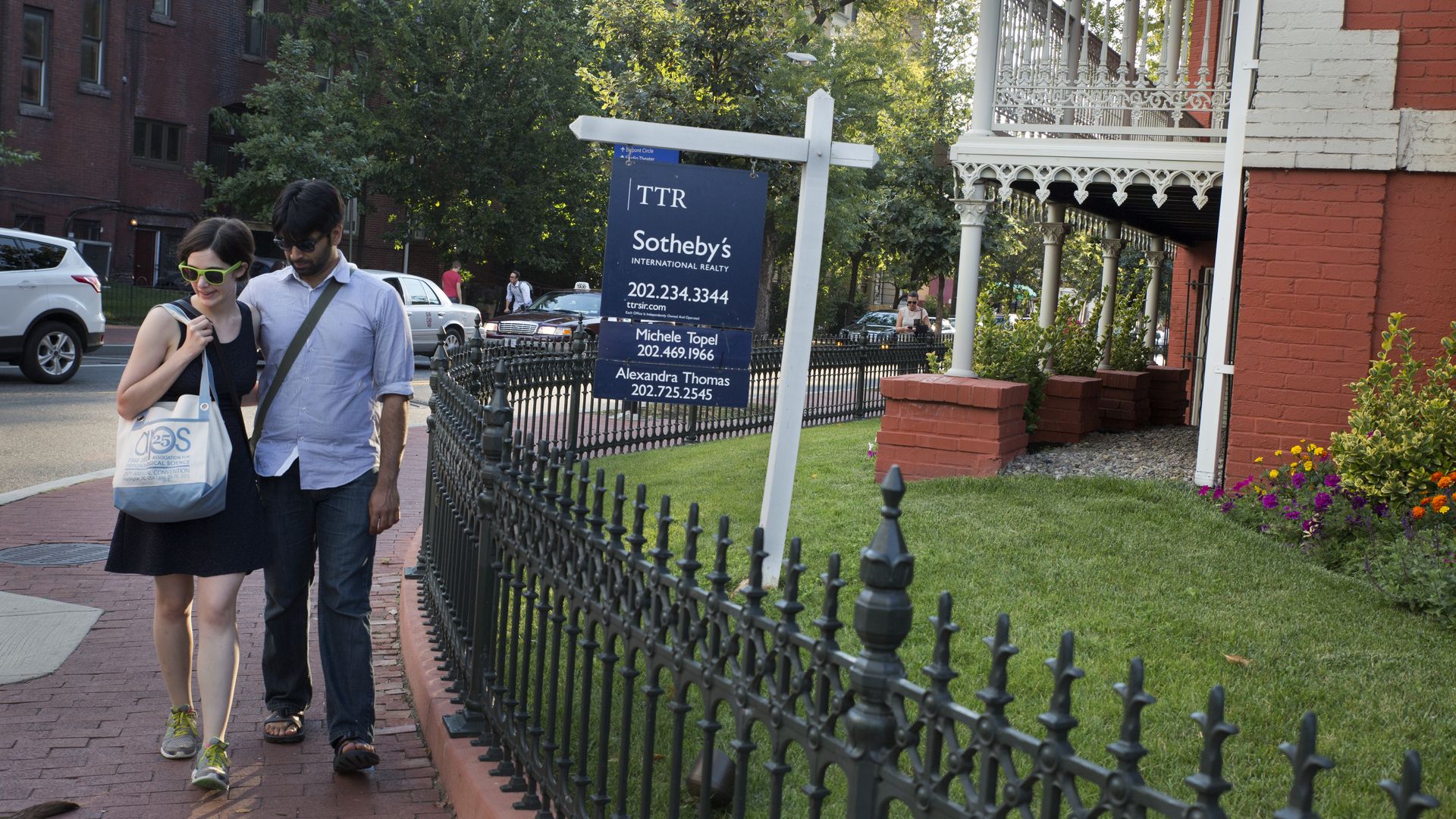 Nearly 70% of Americans find it acceptable for unmarried couples to cohabit, even if they do not plan to get married, a Pew Research Center study released Wednesday shows.
Why it matters: As marriage rates in the U.S. have fallen, more unwed partners are choosing to live under one roof. However, the Pew analysis finds that married couples indicate more trust and relationship satisfaction than those who cohabit but remain unmarried.
By the numbers: 53% of adults ages 18 and older are presently married, down from 58% in 1995. As of 2018, about 40% of adults ages 25–34 lived with a spouse, down from nearly 82% in 1968, the Current Population Survey shows.
Unmarried couples who live together rose from 0.2% in 1968 to about 15% in 2018.
Key findings:
Almost 40% of unmarried couples cite finance and convenience as reasons for moving in together. Just under 30% of cohabiting adults who are not engaged, but say they would like to get married, cite their partner's or their own lack of financial security as a primary motivation to wait.
About 65% of adults say they approve of unmarried couples receiving the same rights as those who are married based on legal agreements, including shared health insurance, inheritance and tax benefits.
66% of married adults who lived with their spouses before they were married or engaged say they saw cohabitation as a step toward marriage.
Go deeper:
Go deeper