93% of global voters faced domestic election tampering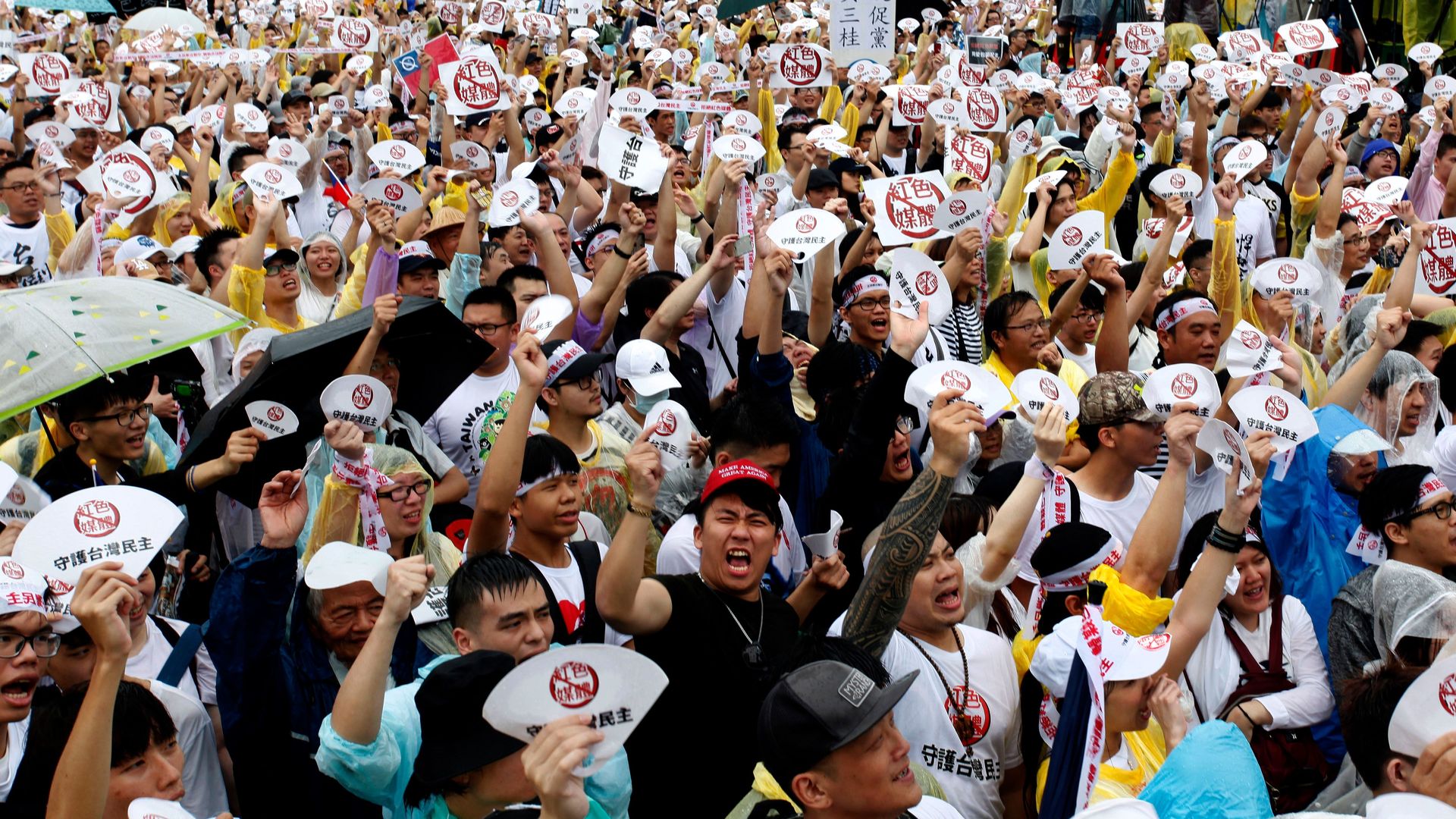 Last year, 93% of people living in a country with an election faced internet-driven election interference from their own government or domestic partisans, according to the 2019 Freedom on the Net report.
Why it matters: With all the focus on foreign governments tampering with U.S. elections, it's jarring to note that the U.S. was one of the nations where domestic actors led election interference in 2018.
Freedom on the Net is a long-standing annual global ranking of nations by relative levels of government interference in the internet.
The report is compiled by the human rights advocacy group Freedom House, which this year emphasized the relationship between elections and internet freedom.
The researchers outlined three ways that governments and partisans might use the internet to jostle an election: disseminating false and misleading content as propaganda, blocking users from social media or political sites that may sow doubt in the state, or arresting internet users for online political speech.
Between the lines: Freedom House specifically identifies disinformation circulating during Brett Kavanaugh's Supreme Court confirmation hearing as evidence the U.S. struggles with information operations.
The rankings put U.S. in seventh place out of the 65 countries in the report. (Iceland wins.).
Though the U.S. remains a "free" nation, FreedomHouse notes that the U.S. scores declined thanks to increased digital surveillance, including that of immigrant populations and travelers crossing the border.
Go deeper