Justice Department warns "Anonymous" about NDAs ahead of forthcoming book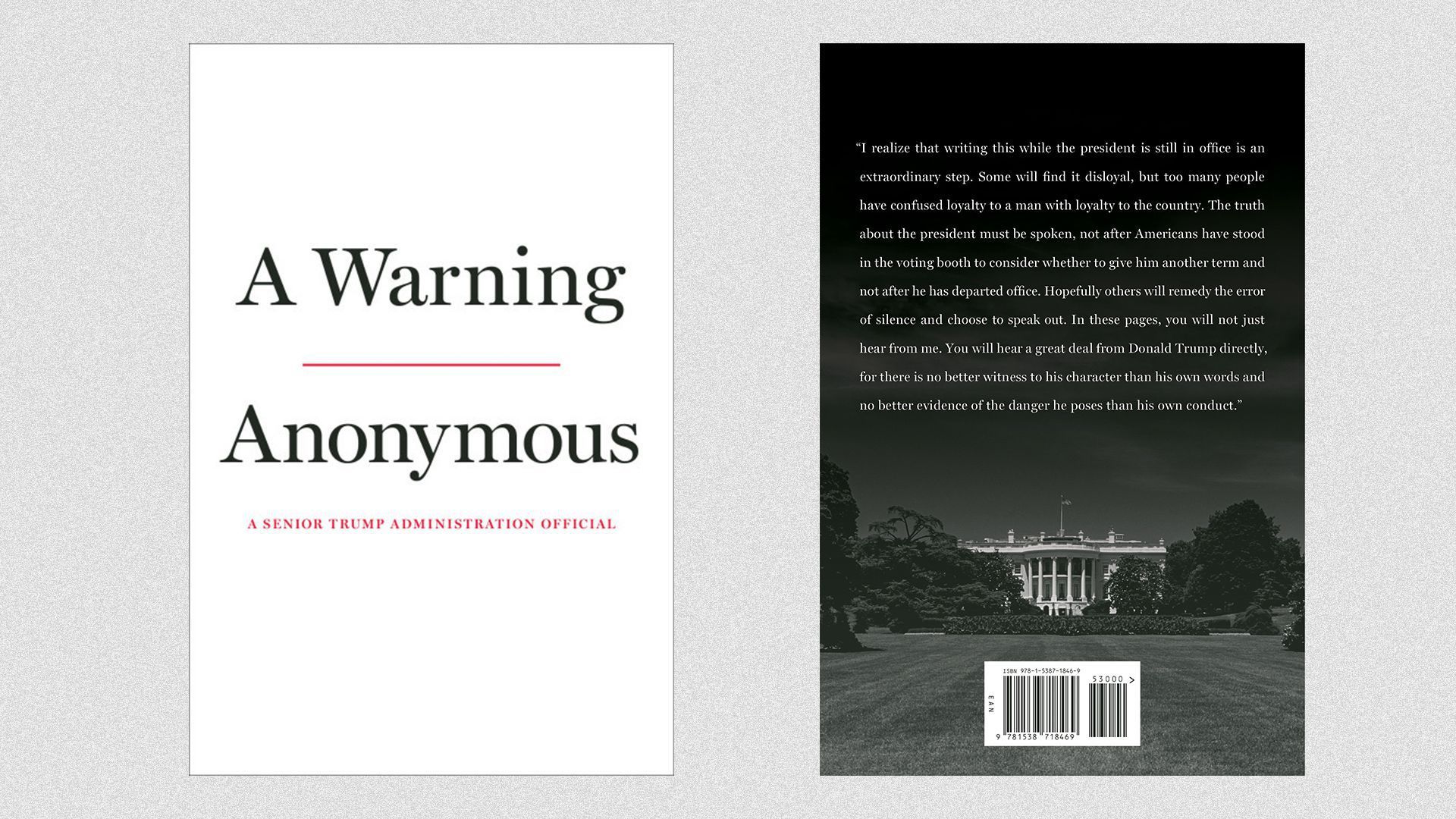 The Justice Department is warning the "senior Trump administration official" who authored an infamous anonymous New York Times op-ed in 2018 that they may be violating nondisclosure agreements by writing a book set to come out this month, CNN first reported.
The big picture: The DOJ wrote in a letter to Hachette Book Group, the publisher of the book, that the author could potentially violate agreements for administration officials with access to classified information that "typically require that any written work potentially containing protected information be submitted for pre-publication review."
Hachette Book Group said it is undeterred and that the book, titled "A Warning," is still set to come out on Nov. 19, according to CNN. In response to the Justice Department, a lawyer for Hachette said the publisher is committed to protecting the author's identity.
What they're saying: Per CNN, the author's agent accused the DOJ of trying to unmask the anonymous official.
"Our author knows that the President is determined to unmask whistleblowers who may be in his midst. That's one of the reasons A WARNING was written," Javelin, the agency representing the author, wrote in a statement.
"But we support the publisher in its resolve that the administration's effort to intimidate and expose the senior official who has seen misconduct at the highest levels will not prevent this book from moving forward."
Go deeper: How "senior" is Anonymous?
Go deeper