54 dead from jihadist attack on Mali's army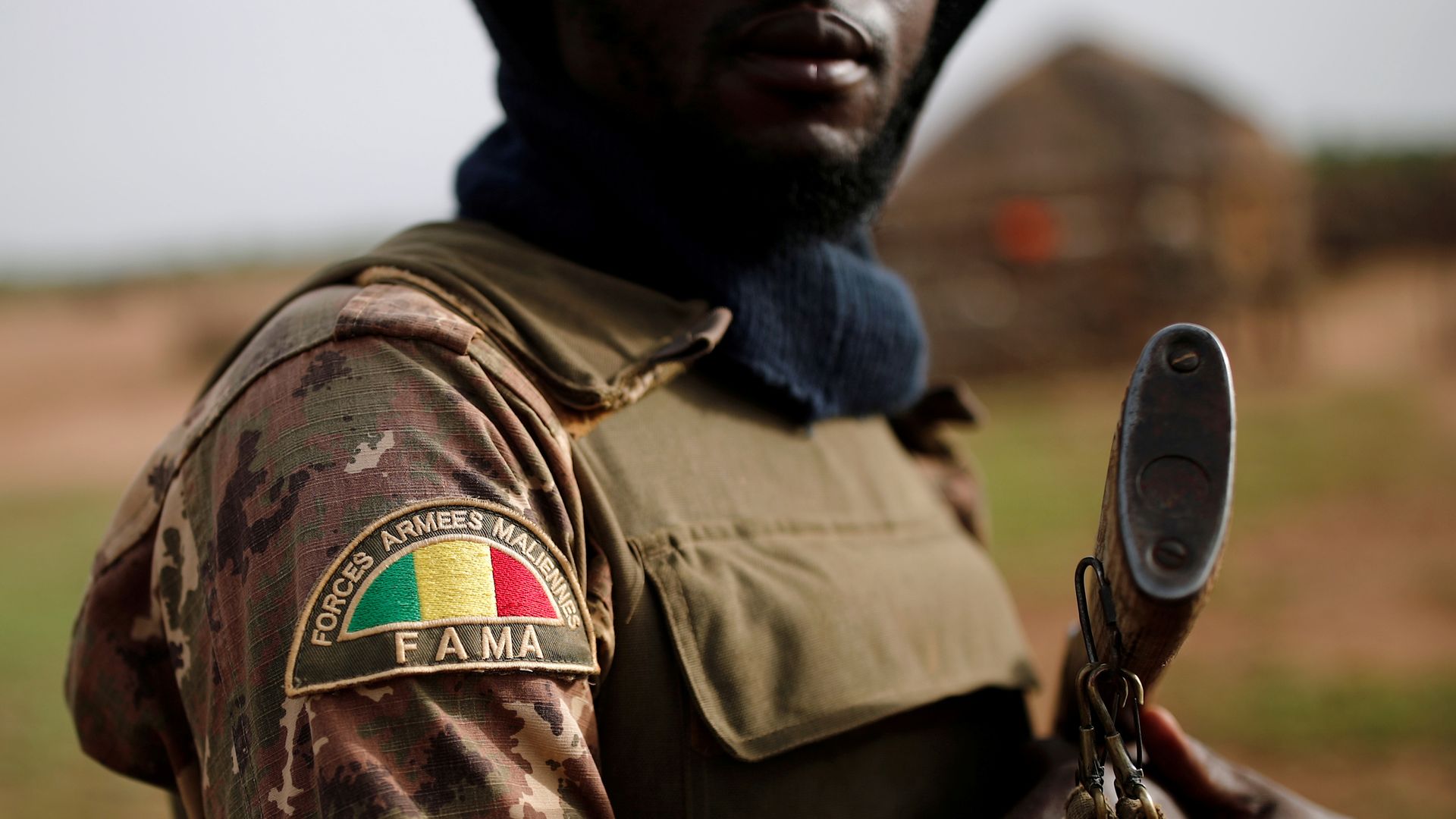 The second major assault against Mali's armed forces this month left at least 54 people — including one civilian — dead on Friday, AP reports. Mali's government confirmed details of the Jihadist attack on Saturday.
What's happening: The French military has helped maintain control in Mali after the attack and is helping evacuate the wounded, a government spokesperson told AP. No group has currently claimed responsibility for Friday's attack, but "jihadists with links to the Islamic State group" are active in the region, per AP.
The backdrop: France and Mali have acted together as strategic partners to fight Islamic extremism, most notably in France's successful 2013 operation in the country. The U.S. has stationed troops in the Sahel region, including Niger, and provided services like counterroadside bomb training, per the New York Times.
Go deeper