Reports: Saudi crown prince approves Aramco IPO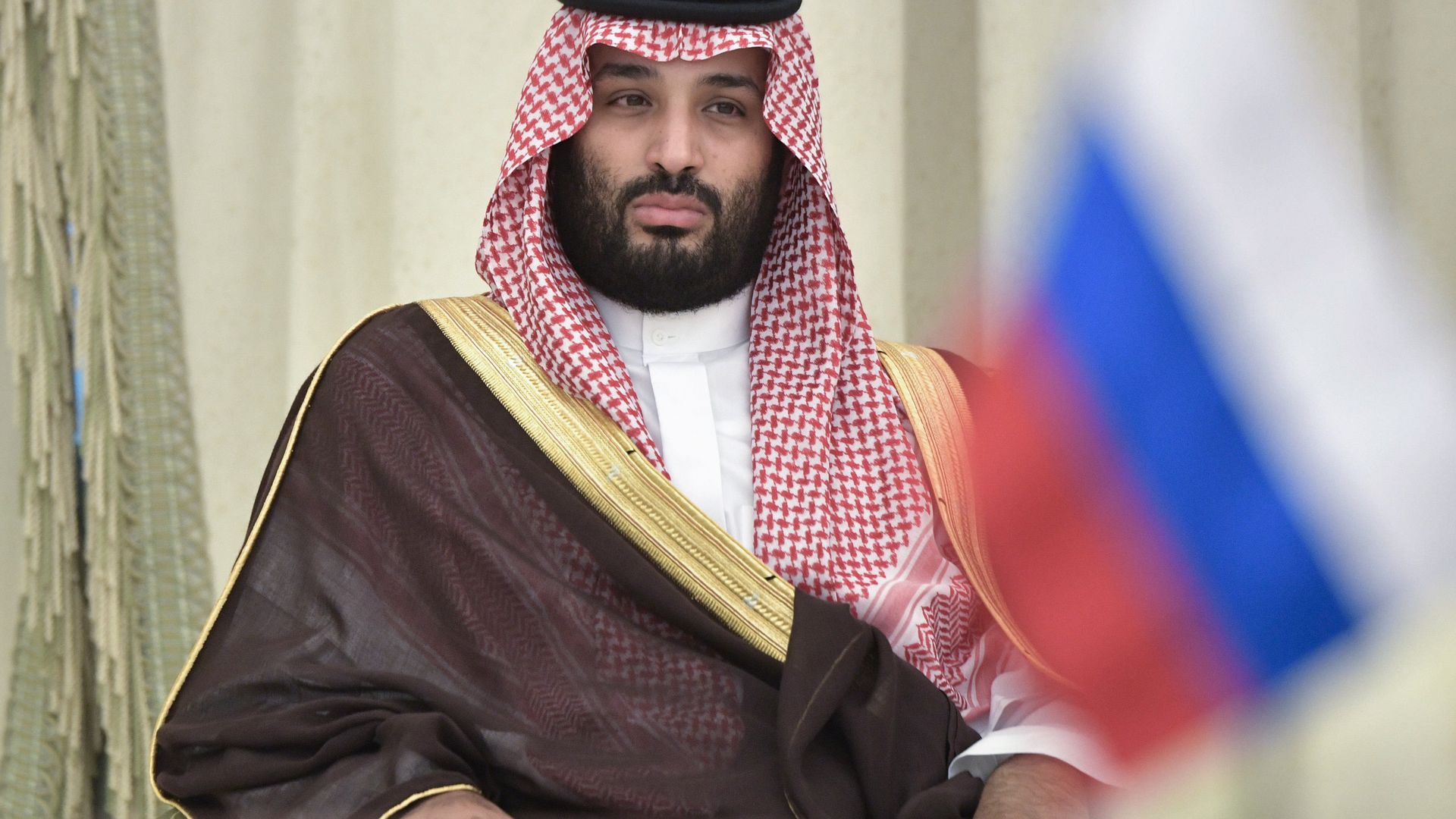 Saudi Crown Prince Mohammed bin Salman on Friday gave the green light for the initial public offering of state-owned oil giant Aramco, per reports in Bloomberg and Reuters.
Why it matters: Offering a small slice of the company is designed to raise tens of billions of dollars to fund the kingdom's economic diversification efforts. But the plan to list up to 5% of Aramco has been beset with delays since the crown prince first made the announcement in 2016.
What's next: Reuters reported the announcement is "expected" Sunday, while Bloomberg said "as soon as" Sunday.
Officials are reportedly planning to list a portion of that 5% on the Saudi's domestic stock exchange as soon as this year.
A later listing on a larger international exchange has also been discussed, but officials have not specified a venue.
But, but, but: The IPO has been an on-again, off-again idea for a while, so signs of it moving forward should be treated with caution until it actually happens.
Bin Salman faces widespread doubts about his hoped-for $2 trillion valuation for the mammoth oil producer.
"It's not clear if the prince is willing to accept a lower valuation," Bloomberg notes. Reuters reports: "A valuation closer to $1.5 trillion is more likely, with wealthy Saudi families the main investors in the IPO."
Go deeper: Saudi Aramco revs up IPO sales pitch
Go deeper