Nancy Pelosi expects public impeachment hearings to start this month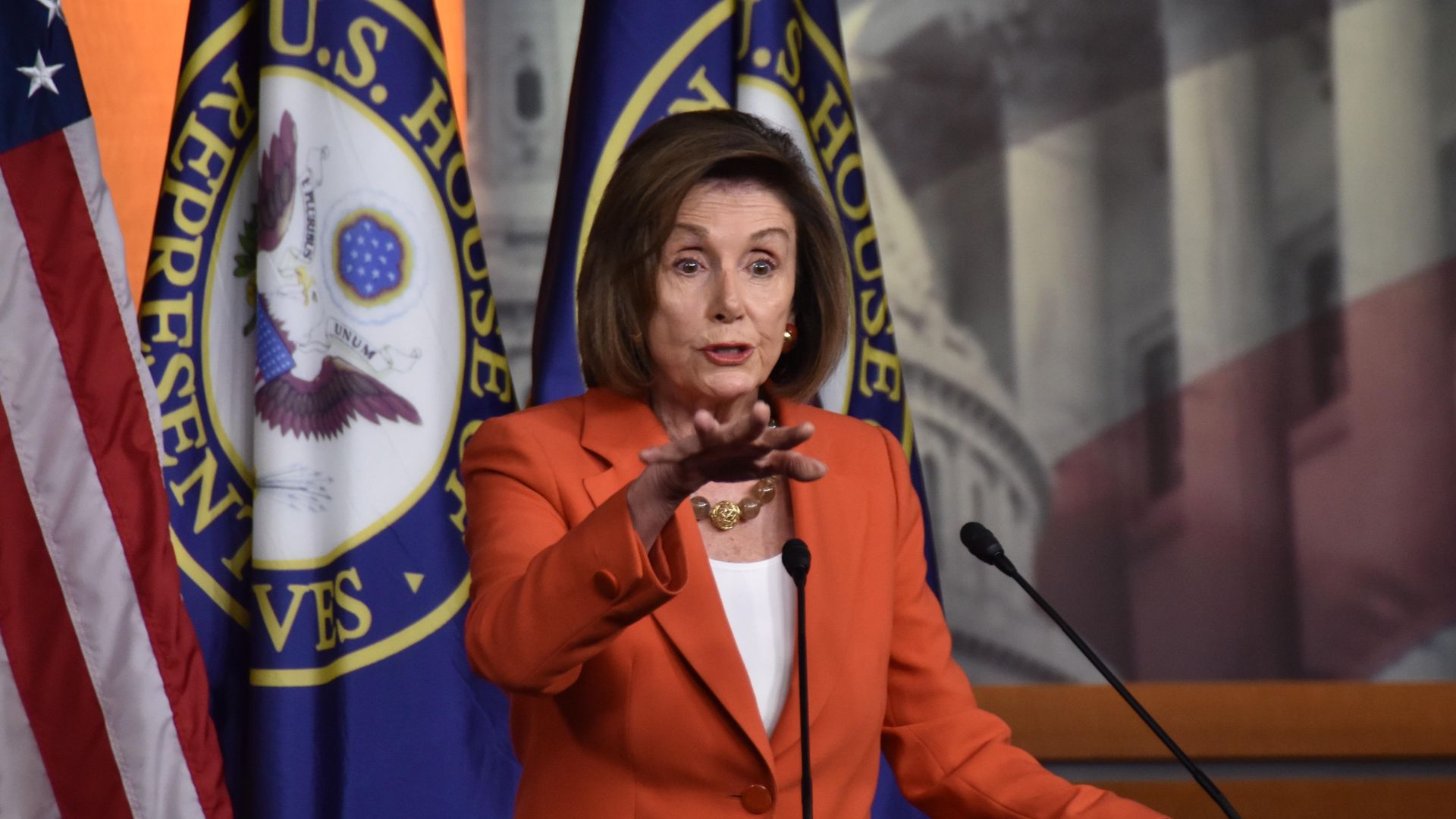 House Speaker Nancy Pelosi told Bloomberg on Friday that she expects the impeachment inquiry's public hearings to start this month, but she said the House has no deadline to conduct its probe.
The big picture: Pelosi said it's possible the inquiry could stretch into 2020, depending on the details that emerge, according to Bloomberg. She also said the committees conducting the inquiry could continue with closed-door hearings, so long as they're "productive."
The speaker said, "We have not made any decisions on if the president will be impeached," adding, "There has to be clarity" in the case for impeachment, and that Trump's July 25 phone call with Ukraine President Volodymyr Zelensky "changed everything in the public mind."
Go deeper: Trump impeachment starts more partisan than Bill Clinton's
Go deeper