What I'm driving: A review of the 2020 Toyota Supra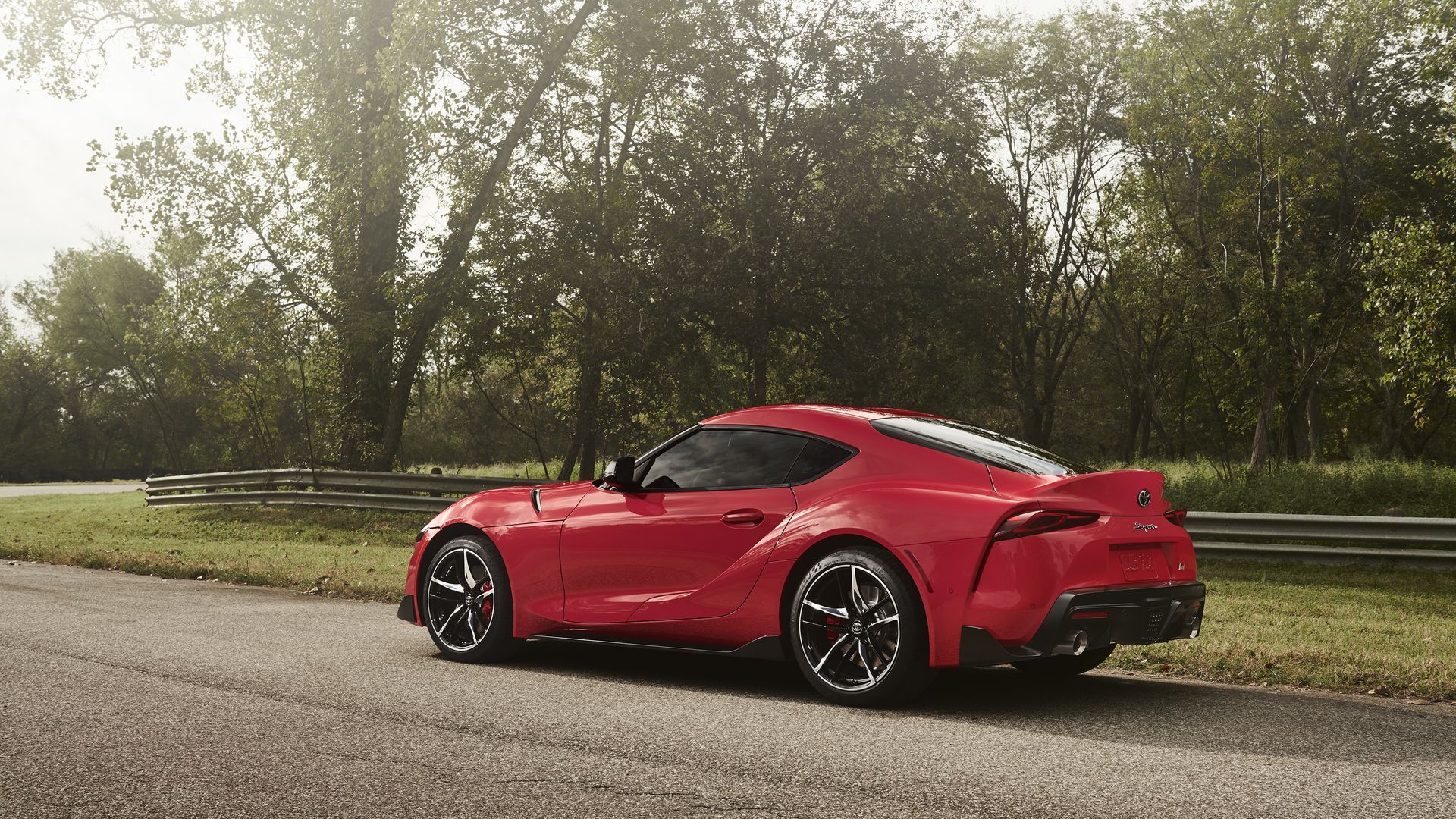 What a fun weekend I had zipping around southeastern Michigan in the highly anticipated 2020 Toyota Supra.
The big picture: This is the fifth generation of the Supra but the first sold in the U.S. since 1998. Enthusiasts pleaded for Toyota to bring it back and now it has finally arrived.
Yes, but: There's been a lot of whining among Supra loyalists that the reborn 2020 model wouldn't be any good because it shares its underpinnings with BMW's Z4 convertible and it would only have an automatic transmission.
My thought bubble: Get over it; the new Supra is a true sports car. Yes, it's got a lot of BMW inside, but that's not a bad thing.
Details: It's equipped with a BMW turbocharged 3.0-liter inline-six-cylinder engine that produces 335 horsepower and 365 foot-pounds of torque.
Other auto journalists will assess its track handling; all I know is driving it on ordinary roads made me smile.
Kids on bikes stopped in my driveway to ogle it, and one guy nearly fell out the passenger window of a car trying to snap a photo at 65 mph.
Pricing: The base Supra 3.0 starts at $50,920; my Supra 3.0 Premium had a sticker price of $56,140.
It included a $1,195 driver assist package, which adds adaptive cruise control, blind spot monitors and parking sensors.
But don't let the robot drive this one.
Go deeper