Report: Cancerous chemicals in the air threaten health of Louisianans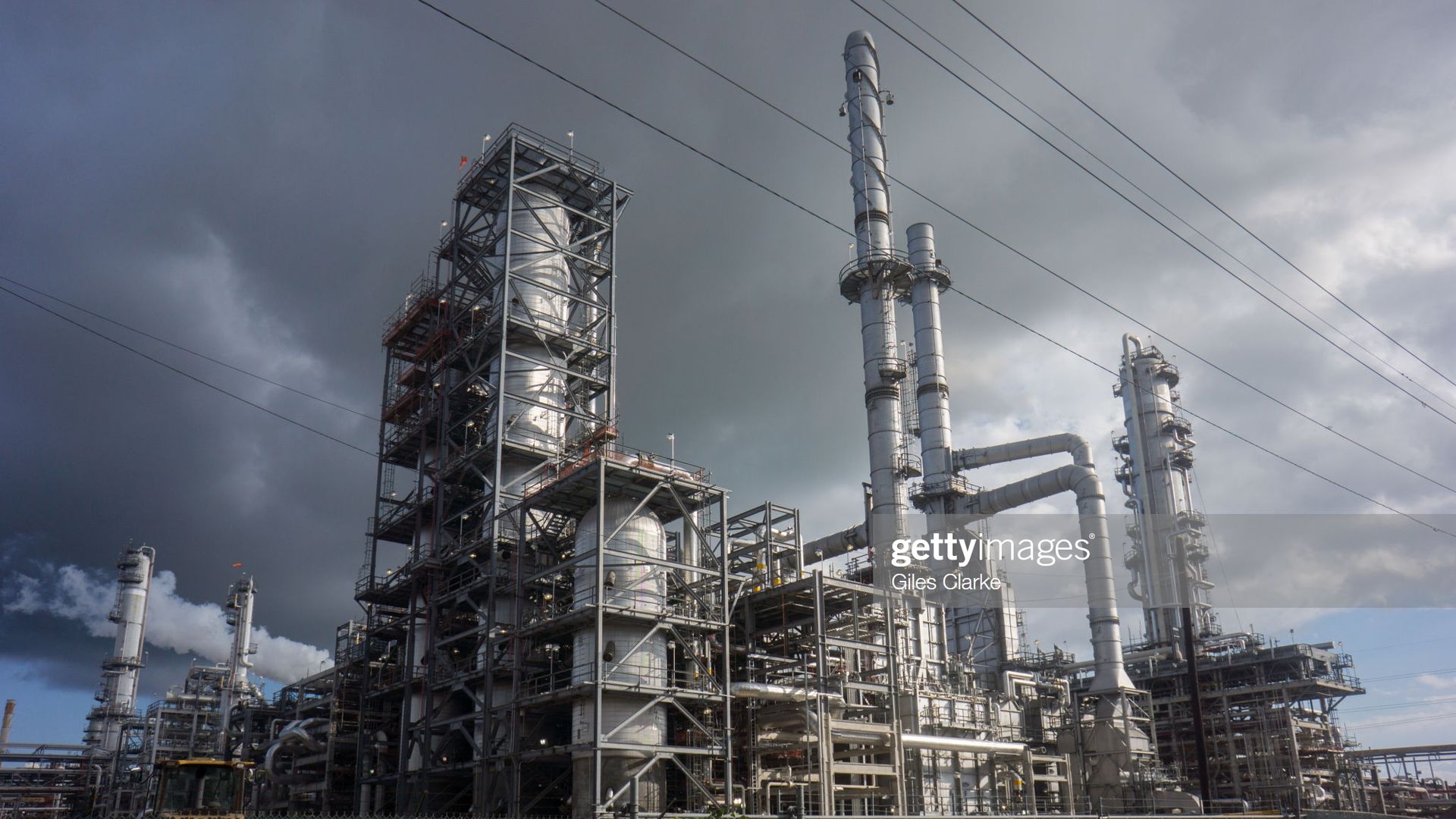 Petrochemical facilities in Louisiana are releasing cancerous chemicals into predominantly black and poor areas, ProPublica reports in partnership with The Times-Picayune and The Advocate.
The impact: Since the 1990s, some Louisianans have been forced to deal with the consequences of living near huge petrochemical facilities, including air that smelled of rotten eggs, blue fluid in their ditches, miscarriages and cancer diagnoses.
The big picture: Air quality in the U.S. has been improving for decades. But in Louisiana, where seven large chemical plants along the Mississippi River corridor have been approved since 2015, it's getting worse.
The stretch of the river between New Orleans and Baton Rouge has been dubbed "cancer alley" due to the high concentration of petrochemical facilities, per ProPublica.
What to watch: Five more major projects are awaiting approval.
Go deeper