Ford and UAW reach fast deal with no strike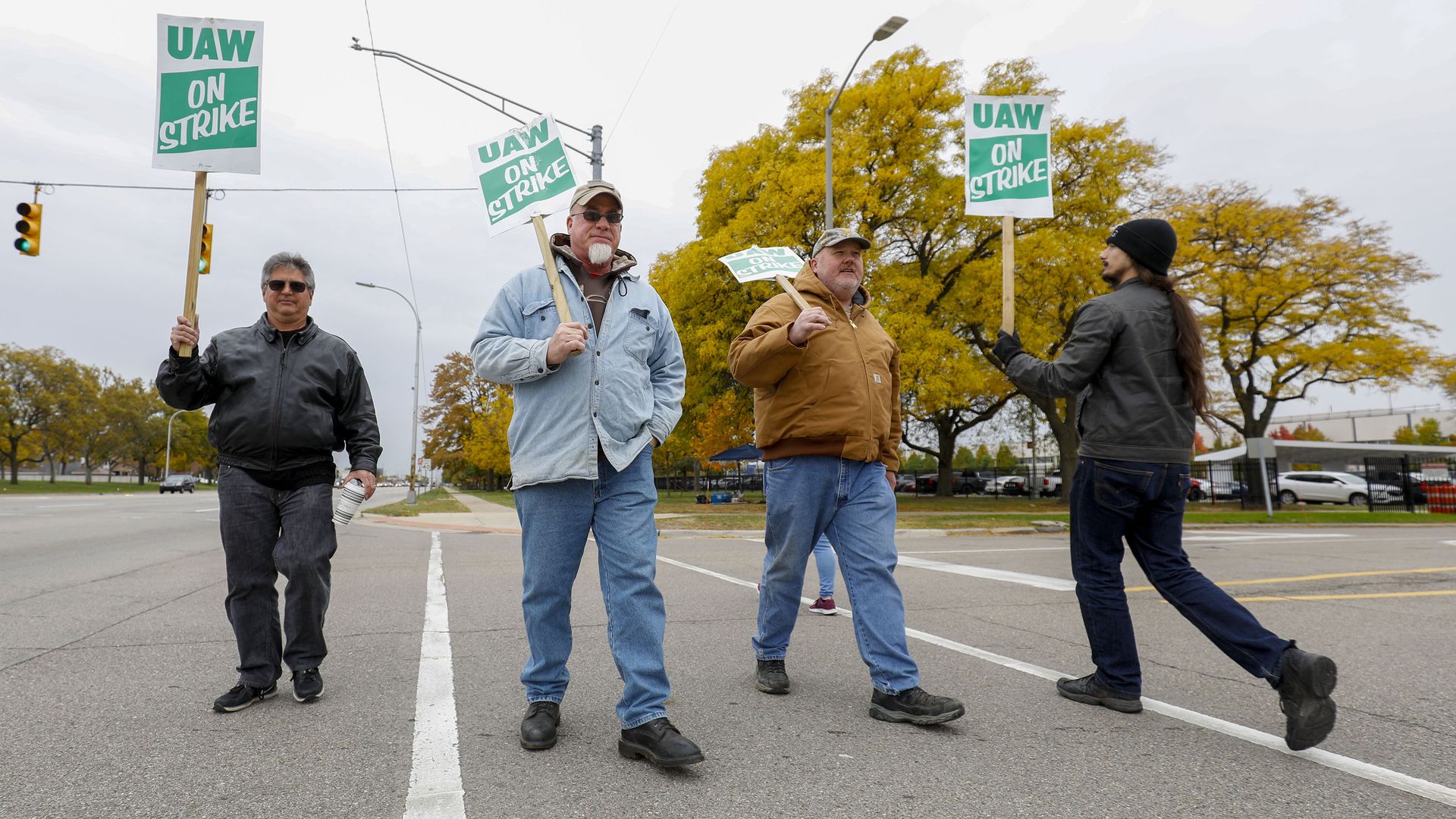 United Auto Workers union leaders said Wednesday evening that they had reached a proposed tentative agreement with Ford — just five days after autoworkers ended the longest nationwide strike against General Motors in half a century.
Why it matters: Negotiations had been ongoing at Ford even during the GM strike, so when that work stoppage ended, the deal at Ford came swiftly without any labor disruption. UAW leaders indicated the contract terms are similar to those reached at GM.
"The pattern bargaining strategy has been a very effective approach for the UAW and its members to secure economic gains around salary, benefits and over $6 billion in major product investments in American facilities, creating and retaining over 8,500 jobs for our communities."
— Rory Gamble, UAW vice president, in statement
What to watch: Local leaders from around the country will review details of the proposed agreement in the coming days. If adopted, they'll refer it to rank-and-file union members for ratification.
Then the focus will turn to Fiat Chrysler Automobiles, which is in talks to merge with France's PSA Group, parent of Peugeot.
It's not known how the uncertainty of that global deal could affect U.S. labor talks.
Go deeper