Greta Thunberg declines Nordic Council environmental award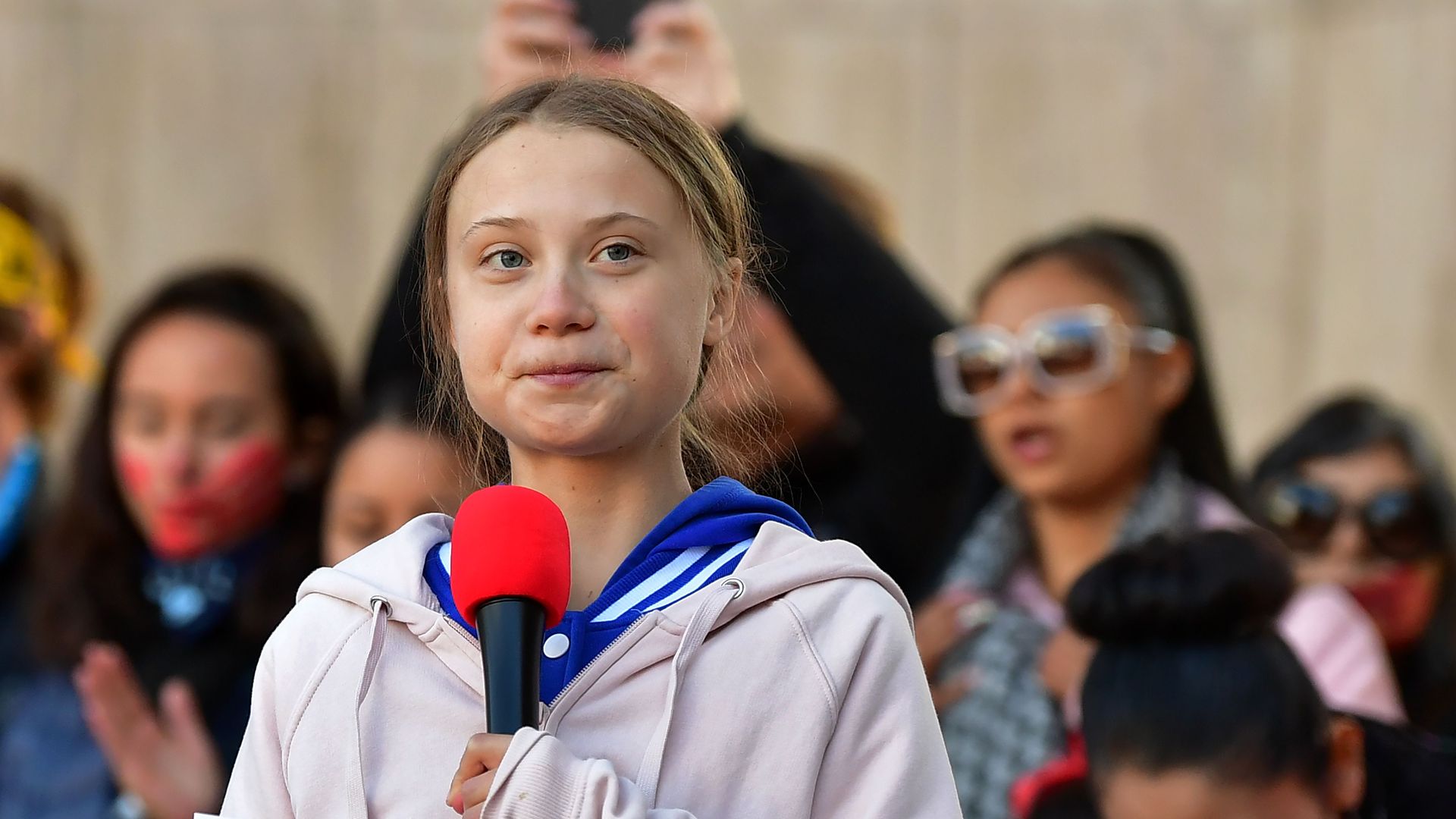 16-year-old Swedish climate activist Greta Thunberg refused a $52,000 environmental prize from the Nordic Council on Tuesday, saying the offer was a "huge honor" but that "the climate movement does not need any more awards."
"The Nordic countries have a great reputation around the world when it comes to climate and environmental issues. There is no lack of bragging about this. There is no lack of beautiful words. But when it comes to our actual emissions and our ecological footprints per capita ... then it's a whole other story."
What they're saying: Hans Wallmark, the council's president, said he respected Thunberg's decision and the movement she has inspired.
"There is good cause for everyone, also outside of Nordic co-operation, to listen to her and the other voices that are demanding action," he said.
The big picture: Thunberg was considered a favorite to win the 2019 Nobel Peace Prize, which was ultimately awarded to Ethiopian Prime Minister Abiy Ahmed.
Go deeper ... UN report: Climate change causes and impacts are increasing
Go deeper