Ilhan Omar criticized for "present" vote on Armenian genocide resolution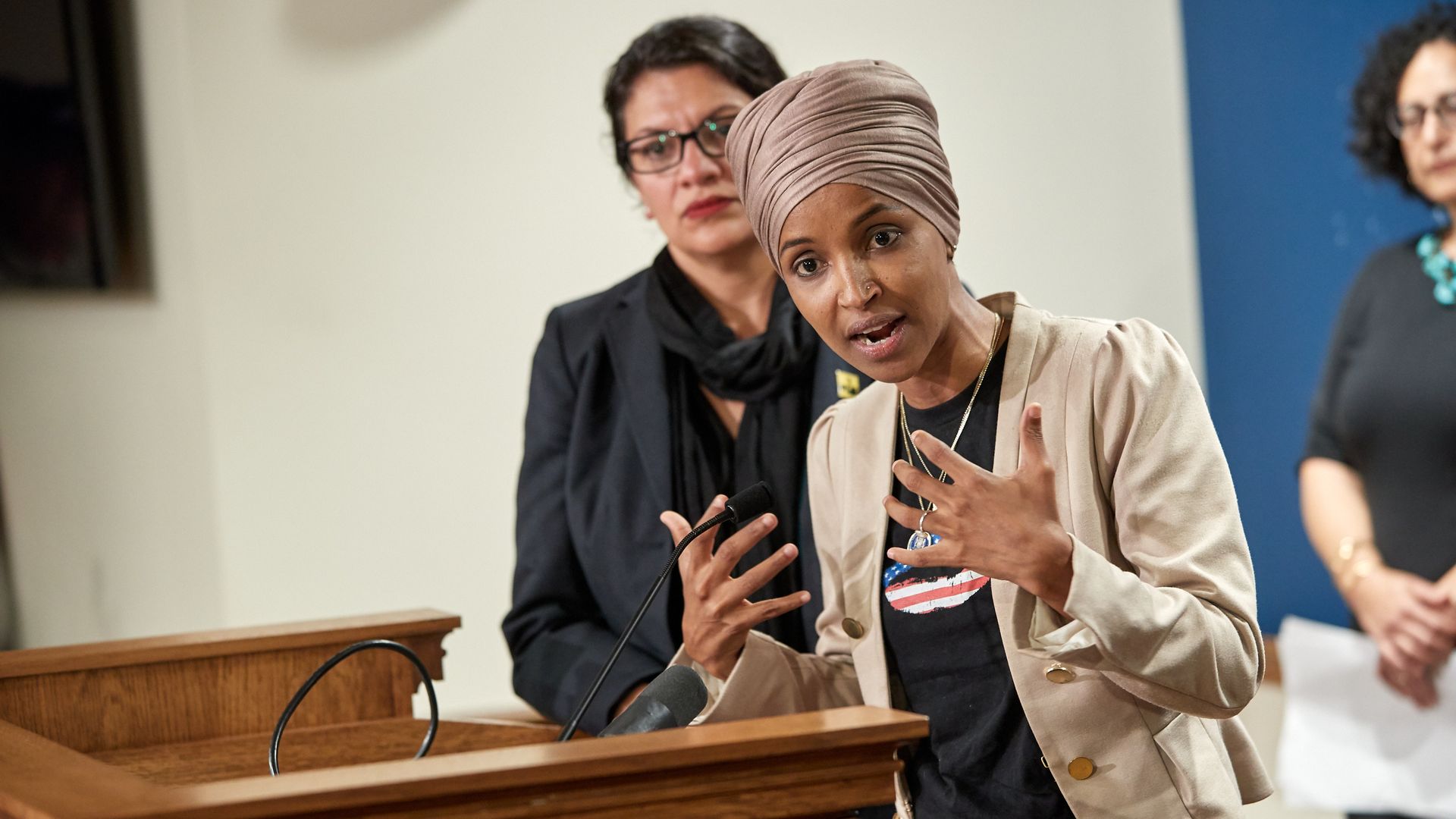 Armenian advocacy groups were irked that Rep. Ilhan Omar (D-Minn.) was one of three members who voted "present" on a resolution that passed in the House on Tuesday, formally commemorating the 1915 Armenian mass killings as genocide, NBC News reports.
The big picture: The resolution, which received a 405-11 vote, represents a "forceful rebuke" by Congress against the Turkish government after the nation attacked the Kurds along the Turkish-Syrian border this month.
Van Krikorian, co-chair of the Armenian Assembly of America, said, Omar's "votes and actions ... do not represent the best of American or Muslim values. Innocent people were and are being slaughtered, and there is a universal need to defend the victims of genocide and ethnic cleansing, not to stand with or defer to the murderers."
Background: Turkey disputes what happened to the Armenians, who were killed "or died from starvation or disease" after being deported from eastern Anatolia to areas including the Syrian desert in 1915–16.
Turkish authorities issued a statement after the House the resolution, stating:
"The U.S. Administration and politicians as well as the American people are best placed to consider the damages this resolution seeking to disrupt Turkey-U.S. ties does and will inflict upon the U.S. interests at an extremely fragile time in terms of the international and regional security."
In a statement, Omar responded to the outcry, saying: "I believe accountability for human rights violations—especially ethnic cleansing and genocide is paramount. But accountability and recognition of genocide should not be used as cudgel in a political fight. It should be done based on academic consensus outside the push and pull of geopolitics."
Go deeper