Plant-based meat is ultra-processed, but consumers can't get enough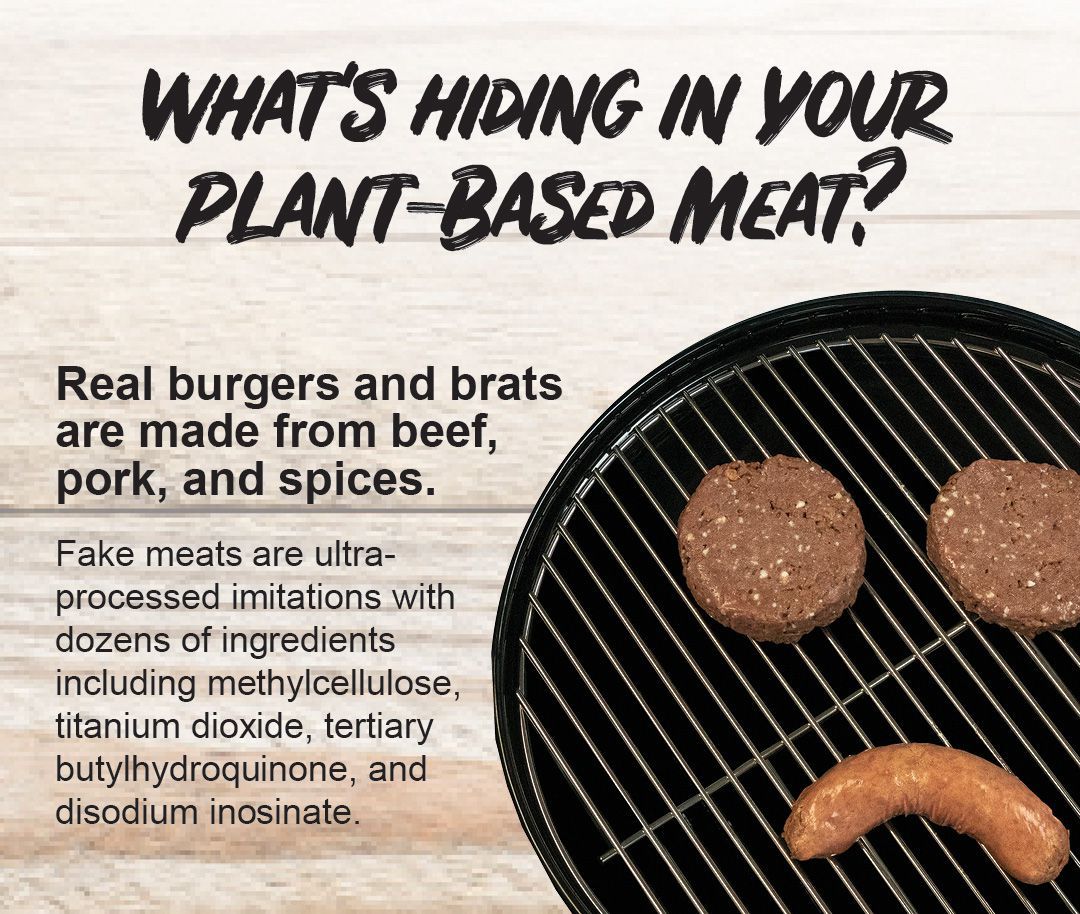 The Center for Consumer Freedom yesterday placed a full-page ad in the New York Times detailing the less savory ingredients of "plant-based meats."
Why it matters: In a release the company notes that nearly 50% of consumers incorrectly believe plant-based proteins to be healthier than real meat, and "CCF believes it is important for the public to know what they're eating."
"'Plant-based meat' is ultra-processed," the group said in a statement. "The National Institutes of Health found that ultra-processed foods can cause weight gain and overeating, which can contribute to a variety of health problems."
But, but, but: No one cares. Plant-based meat continues to drive sales at fast-food restaurants, grocery stores and on the stock market.
The Impossible Whopper helped Burger King to its best quarter in four years.
Parent company Restaurant Brands International's overall earnings declined largely because of slowing sales at Tim Hortons, which makes up about 60% of RBI's revenue and removed fake meat from its menu at many Canadian locations.
Beyond Meat announced it more than tripled sales from the same quarter a year ago and produced $4.1 million in GAAP profit, its first net profit.
Its stock fell in after-hours trading, as even those numbers were not enough to uphold its dizzying gains so far this year.
The stock has fallen from its $235-a-share highs earlier in the year after diluting shares with a secondary stock offering in August and ahead of a lock-up period that ends today and will likely prompt significant selling.
But BYND remains more than 300% above its IPO price of $25 a share.
Of note: CCF is an organization that lobbies on behalf of the fast food, meat, alcohol and tobacco industries.
Go deeper: The fake meat gold rush
Editor's note: This piece was updated to note CCF is a lobbying organization.
Go deeper