Federal judge temporarily blocks Alabama abortion bill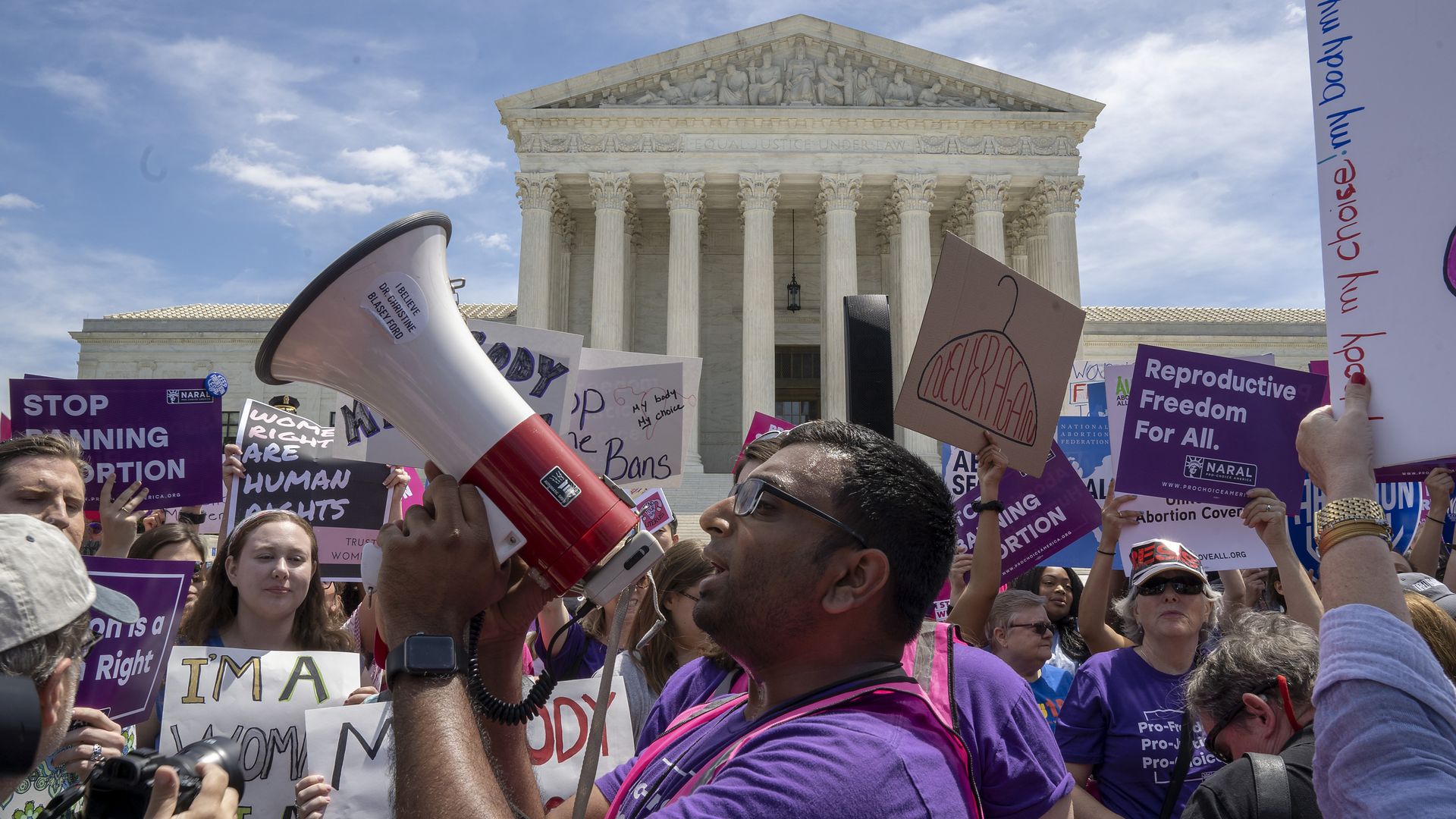 A federal judge granted a preliminary injunction on Tuesday, temporarily halting Alabama's restrictive abortion ban from taking effect on Nov. 15, the New York Times reports.
Why it matters: The ruling, issued by U.S. District Judge Myron Thompson, is an "early step in a legal confrontation that critics of abortion orchestrated to try to reach the United States Supreme Court," the Times writes. The legislation would make it a felony for doctors to perform an abortion under almost any circumstance, including rape or incest.
Tuesday's decision will allow abortion services to continue in the state until further ruling by the district court, the judge explained.
Our thought bubble, per Axios' Sam Baker: This shouldn't come as a surprise — Alabama's law was designed to push the limits of abortion law. The big question is whether this will eventually reach the Supreme Court, or whether lower courts will continue to rule against it and keep it from getting that far.
Go deeper