United's new regional jet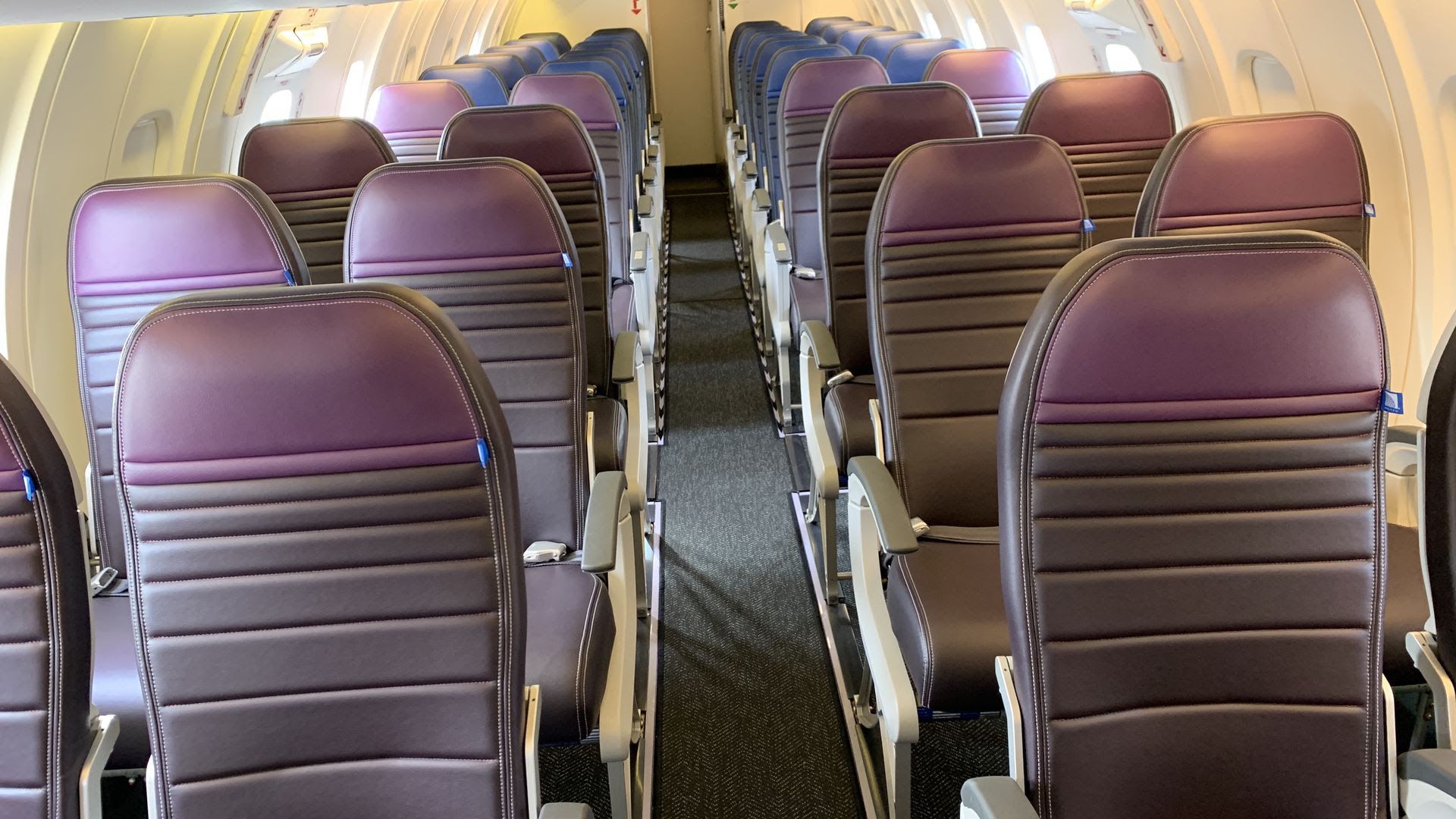 At Chicago's O'Hare airport this week, I got a sneak peek at United Airlines' new Bombardier CRJ-550 regional jet going into service this weekend.
Why it matters: By designing its own plane, United aims to close an amenities gap for short-hop flights to try to get more business travelers in medium-sized cities like Cincinnati, St. Louis and Madison.
Most of the 300+ regional jets United currently flies aren't appealing for corporate travelers, United Vice President Ankit Gupta tells me, because there's no premium first class cabin and often no WiFi.
Details: The new plane looks like the 70-seat regional workhorse CRJ-700, but United removed 20 seats to provide more comfort and storage.
It includes 10 seats in the first class cabin, where passengers have access to a self-service beverage and snack station and four luggage closets.
Passengers in economy and economy-plus also have more legroom and storage for their luggage, along with WiFi service.
The bottom line, says Gupta: "We're trying to attract the corporate customer who otherwise wouldn't fly with us."
United expects to have 54 of the new planes in service by mid-2020.
Go deeper