Schumer unveils electric car plan he'll push if Dems take Senate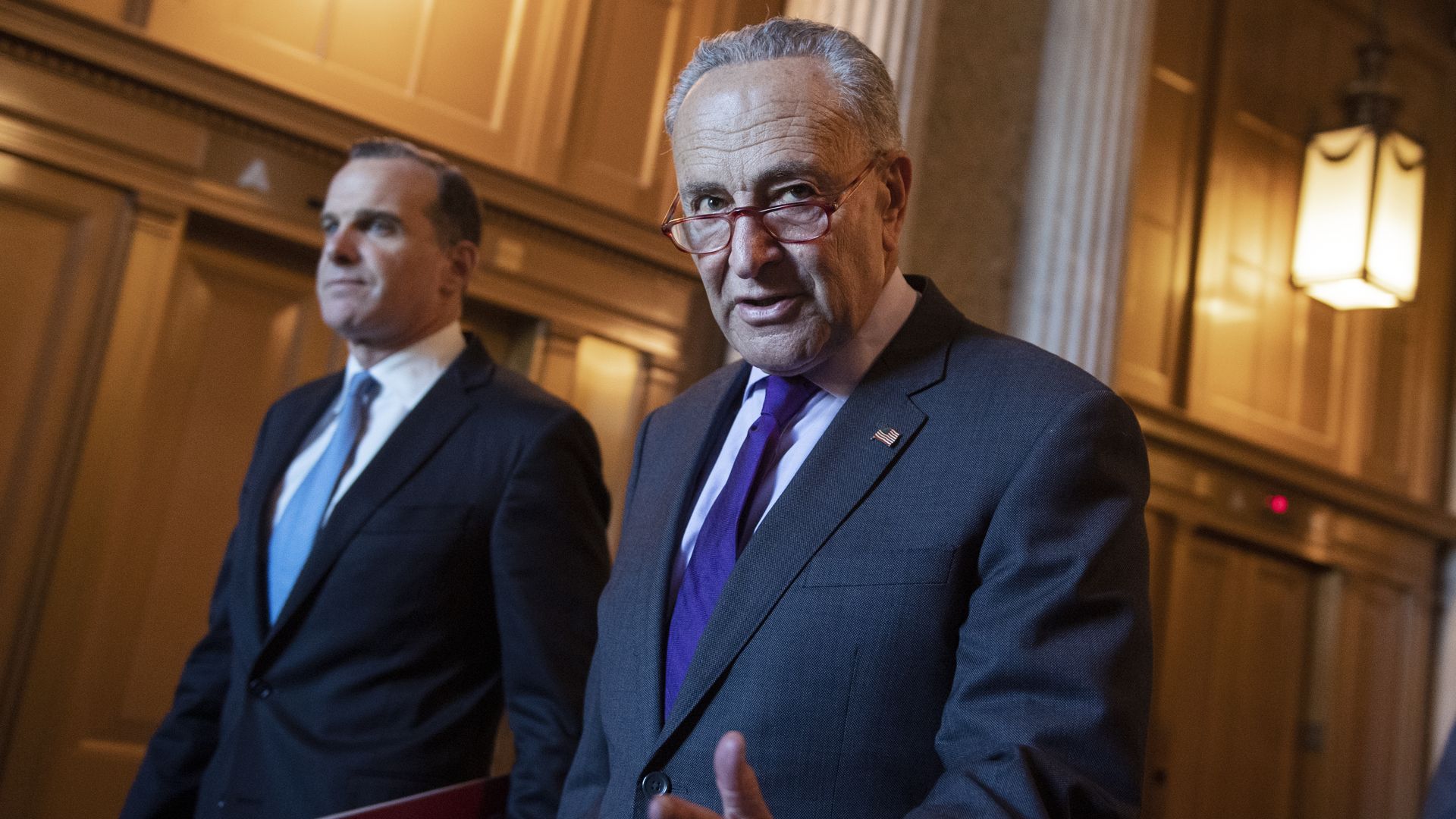 Senate Minority leader Chuck Schumer said new plans to speed the transition to electric cars will be a pillar of wider climate legislation he'll propose if Democrats gain a majority in the 2020 elections.
Why it matters: The proposal unveiled in a New York Times op-ed on Thursday provides a look at major climate measures Schumer will promote if his party takes control of the chamber (which is an uphill battle).
Schumer's op-ed says his proposal already has buy-in already from the the United Autoworkers; automakers including Ford and GM; and big environmental groups including the Sierra Club and the Natural Resources Defense Council.
Driving the news: Schumer's plan has three core elements.
Big discounts for consumers who trade in gasoline-powered cars for U.S.-made electric or hydrogen fuel-cell models.
Grants to cities and states to deploy more EV charging infrastructure.
Grants for building or re-tooling manufacturing plants to focus on EVs and battery technologies.
By the numbers: The op-ed says the discounts would lead to 63 million fewer gasoline-powered cars on U.S. roads by 2030. The estimated cost of the overall three-part plan is $454 billion over 10 years.
The big picture: Schumer said last month that a sweeping climate bill would be "one of the first things we put on the floor" if Democrats gain a majority.
The op-ed adds the EV plan would be a key part of the bill.
Go deeper