What we're driving: 2020 Ford Explorer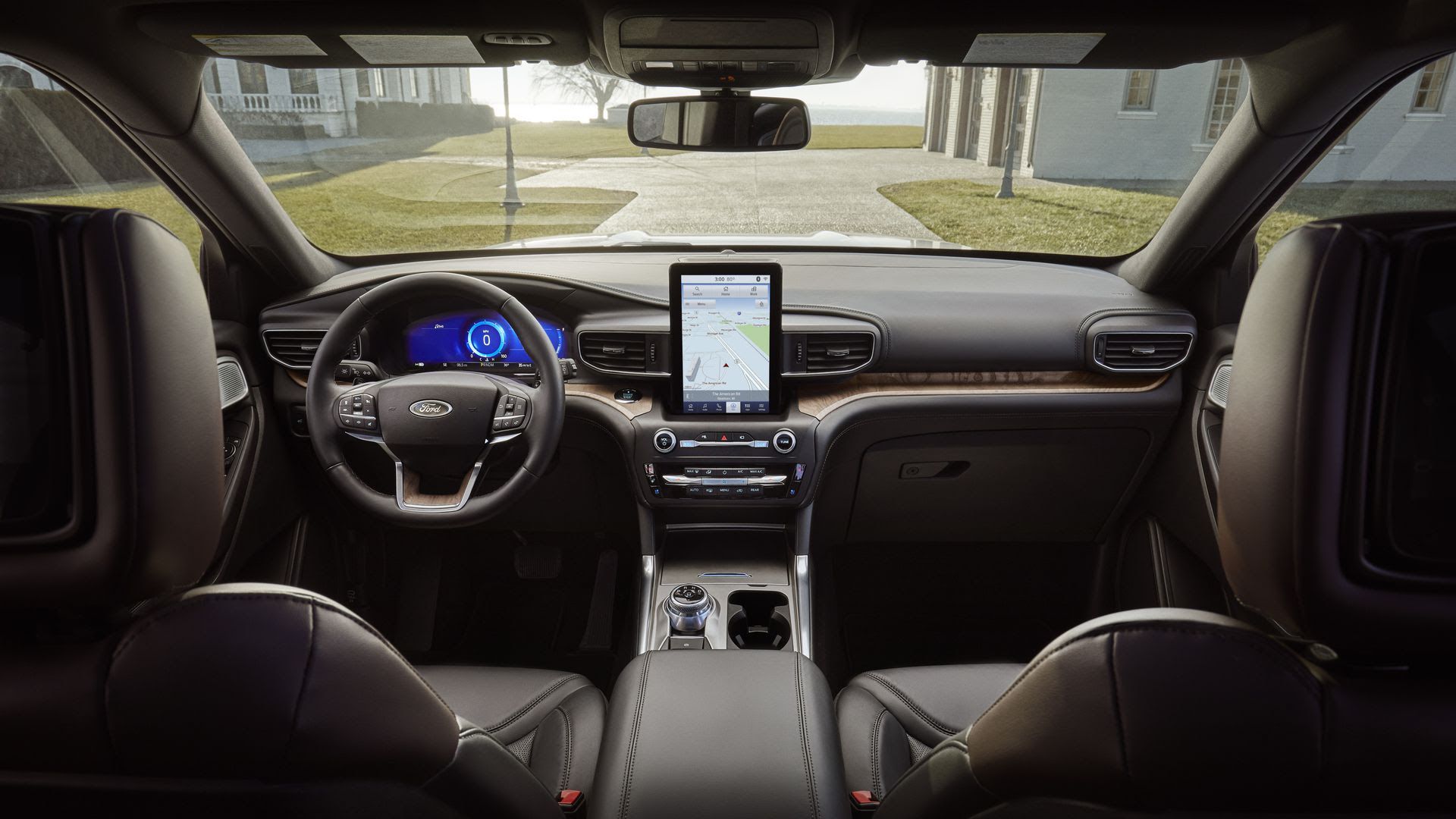 This week I'm driving the 2020 Ford Explorer, which looks similar to the previous generation, but is fundamentally different, because it is now on a rear-wheel-drive platform.
Why it matters: The Explorer has been around for 30 years, but for the last eight years, it's been on a front-wheel-drive platform, similar to other mid-sized crossovers. Now it's back to its RWD roots. (All-wheel-drive is also available.)
What else is new: The vertical 10.1-inch touchscreen is hard to miss in the top-of-the-line Platinum version I'm driving. It looks out of place to me and doesn't seem very driver-oriented, but the buttons are big and so is the text, making it easy to use.
Standard driver-assistance features include forward collision warning, automatic emergency braking, blind spot warning, lane keeping assist, and lane departure warning.
Higher-priced models offer adaptive cruise control, evasive steering assist, a 360° camera and rear-parking assistance, among other features.
One cool feature: Ford uses animations in the settings menu to show the driver exactly what each system does in a clear, concise way.
Fuel economy: With the base 2.3-liter engine, the Explorer gets an EPA rating of 21 mpg city, 28 highway, 24 combined.
The thirstier Explorer Platinum I'm driving has a 3.0-liter V-6, and gets an estimated 18/24/20 mpg.
A hybrid is available too, which will get 27/29/28 mpg in rear-wheel-drive, and go over 500 miles between fill-ups,
The bottom line: Starting at $33,860, the Explorer has always been a family favorite, but it can get pretty pricey. My AWD Platinum costs $61,330.
Go deeper