Ford offers more details about its "Mustang-inspired" electric SUV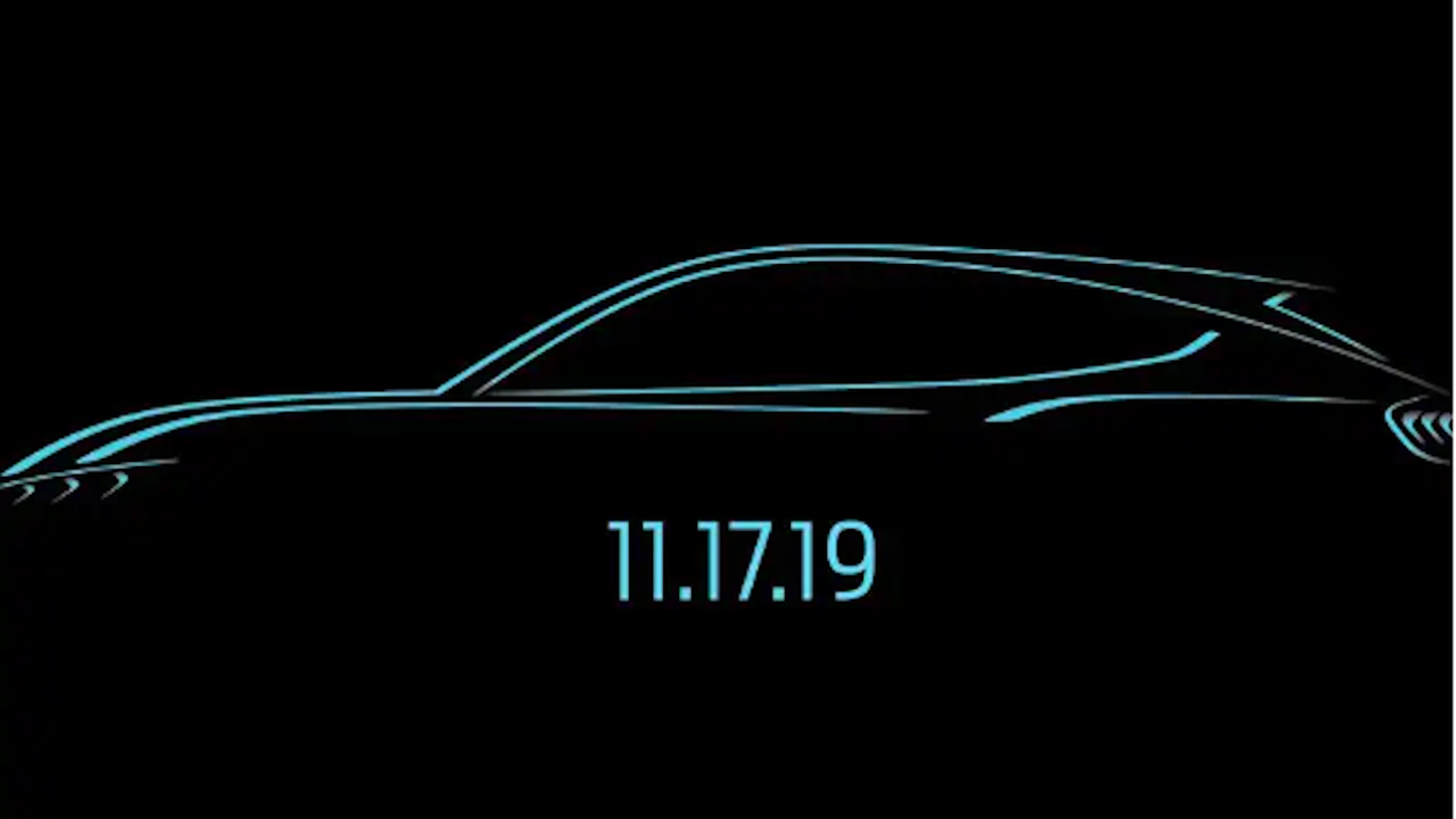 Ford is offering a little more info about its upcoming long-range electric vehicle, saying it will unveil its "Mustang-inspired" electric SUV on Nov. 17 and teasing the outlines of the car.
Why it matters: Ford has been slower to move into EVs than some other auto giants, but it's now pouring billions of dollars into the effort to develop a number of vehicles — including an electric F-150.
It's also working with VW and investing in the startup Rivian.
The company says the "Mustang-inspired" SUV will have a range of roughly 300 miles.
Where it stands: "The new vehicle, which is also now rumored to be called 'Mach E,' has been spotted a number of times in recent months in testing camouflage," The Verge reports.
"There's been speculation that it will cost around $50,000, come in short and long-range variants, and be available in rear or all-wheel-drive configurations," their piece adds
What's next: Via CNBC, Ford plans to have the vehicle available in U.S. and European dealerships next fall.
Go deeper