Trump's looming move to leave the Paris climate agreement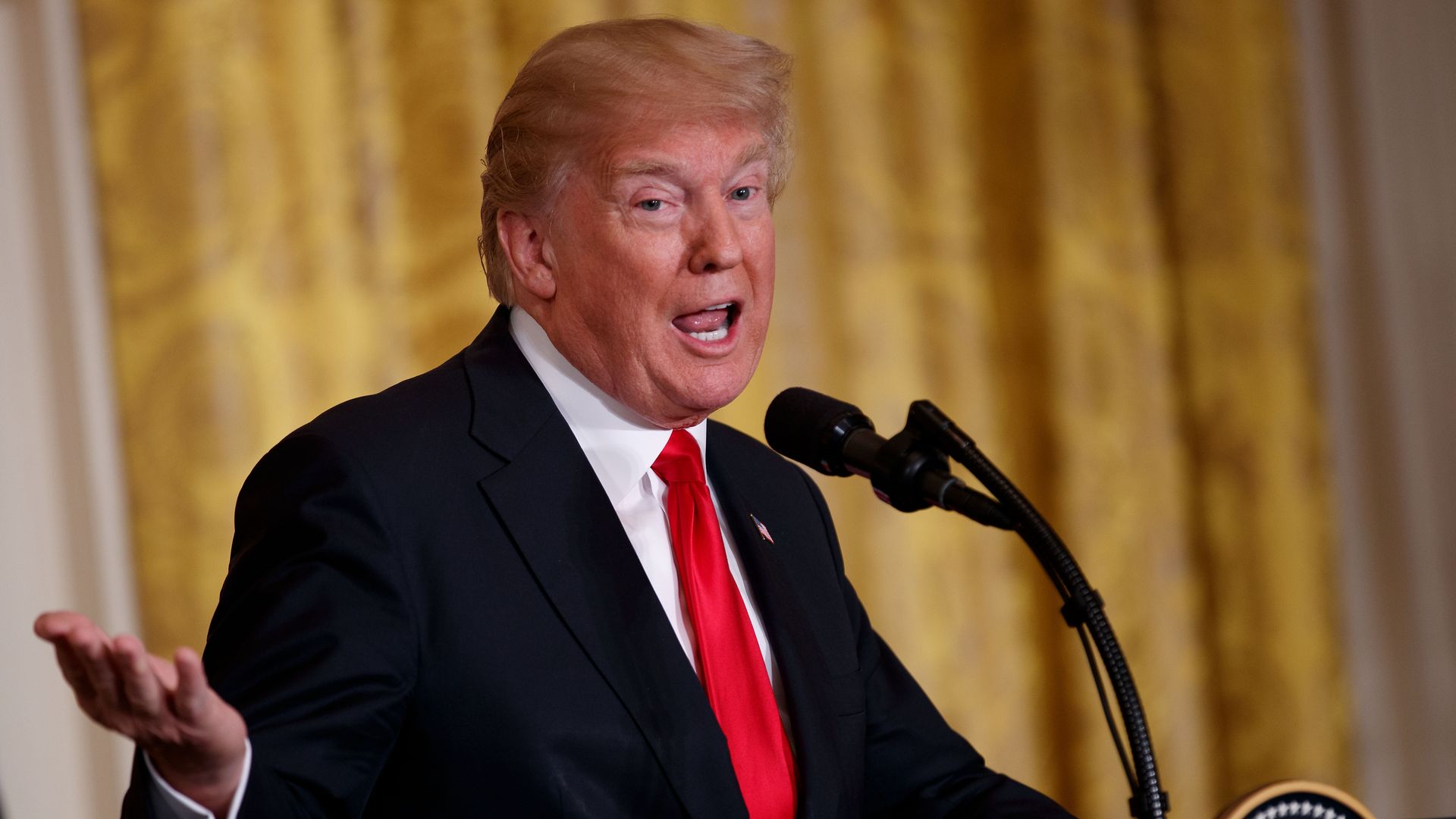 President Trump is making life more complicated for climate change advocates and K Street alike — in ways obvious and sometimes less so.
Driving the news: The climate world was abuzz Wednesday at reports that Trump will imminently begin the one-year process to bail on the Paris agreement.
Trump announced his intent to abandon the deal in 2017, but formally setting it in motion would, as the New York Times put it, be a "powerful signal to the world" about the U.S. climate posture.
The big picture: Trump's climate stances — with the Paris move, pulling back regulations and rejecting consensus science — have shifted K Street's tectonic plates.
A number of big companies and business groups — including the U.S. Chamber of Commerce and oil giants like Shell — support the non-binding Paris pact.
Look for industry backers to reiterate that support when Trump sets the formal withdrawal clock ticking.
It's not the only rupture between the White House and powerful industries. Major automakers have balked at draft plans to prevent auto mileage standards from getting tougher, while oil giants don't like plans to abandon regulation of methane.
My thought bubble: Here's one of the subtle ways Trump is making things more complicated for climate advocates in some respects ...
By moving hard-right on climate, he gives powerful industries an opening to show climate credentials by merely staying to his left.
This is all happening at a time when advocates want far more aggressive steps from regulators and companies alike to confront climate change as global emissions keep rising.
Where it stands: There was no sign of that formal withdrawal notification when Trump spoke at a shale energy conference in Pennsylvania yesterday.
But he did use the speech to bash the agreement in comments that left the impression he thought the withdrawal was already complete.
"I withdrew the United States from the terrible, one-sided Paris climate accord," he said.
Go deeper