The end of international consensus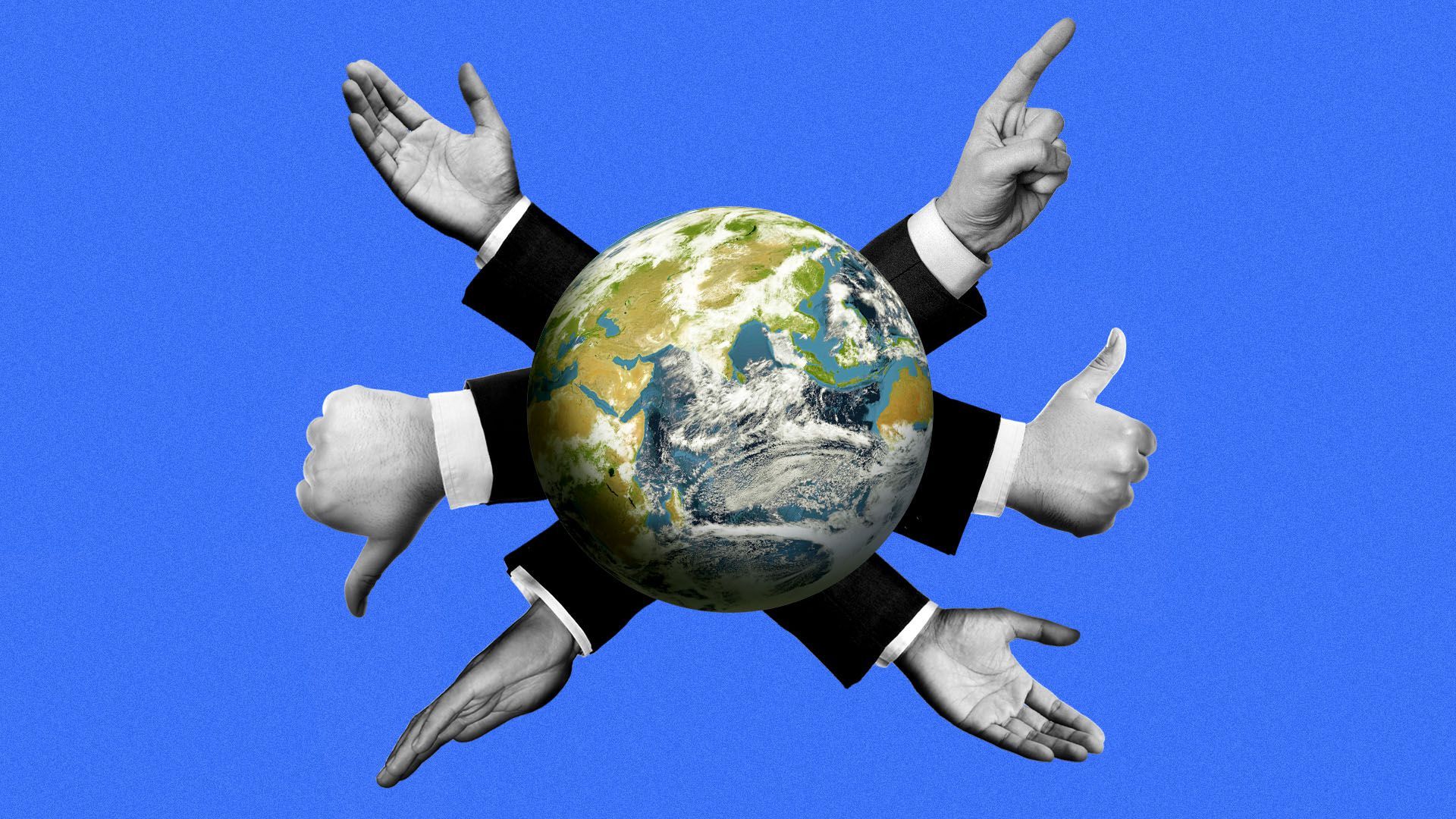 We're getting used to seeing a lot of social breakdown within countries. Chile is only the latest in a long list that includes Hong Kong, Ecuador, Spain, and many countries in the Middle East.
Be smart: What's been less remarked on is that we're seeing social breakdown between countries as well. (Brexit, of course, probably finds itself in both camps.)
The IMF, celebrating its 75th birthday, held its 150th semi-annual meeting this week.
It had one main job: Finalize the Fund's 15th quota review.
How it works: Each of the 189 member countries pays a certain amount of money as its quota, and that money is then lent to members in need. The higher your quota, the more you can borrow — and the more voting power you have at the board level.
The IMF's board and management were very clear on the importance of increasing quotas by this week's deadline. The review would strengthen the Fund financially, and would also help it better reflect the reality of economic power in the 21st century, with China and India in particular getting a larger say.
Yes, but: The review failed. The 15th quota review is dead. Now the process starts all over again, with hopes that the 16th quinquennial review will do better. The main reason for the failure was "stiff resistance from the United States," per Reuters.
Meanwhile, the EU summit in Brussels this week was also a failure.
It had one main job: To decide whether or not to admit North Macedonia and Albania into the union. It failed. Both countries remain in limbo, with no indication of when their fate might be decided.
EU leaders also failed to set a long-term budget.
The bottom line: The era of international consensus and cooperation seems to be over.
Even last year's much-vaunted capital increase for the World Bank happened only because the Bank persuaded the Americans that it was the last-ever such increase, and that it would never again ask them for more money.
No multinational institution is strengthening, and most are weakening. That's going to continue for the foreseeable future.
Go deeper: Capital markets feel the global protest wave
Go deeper