Trump administration sues California over emissions-trading market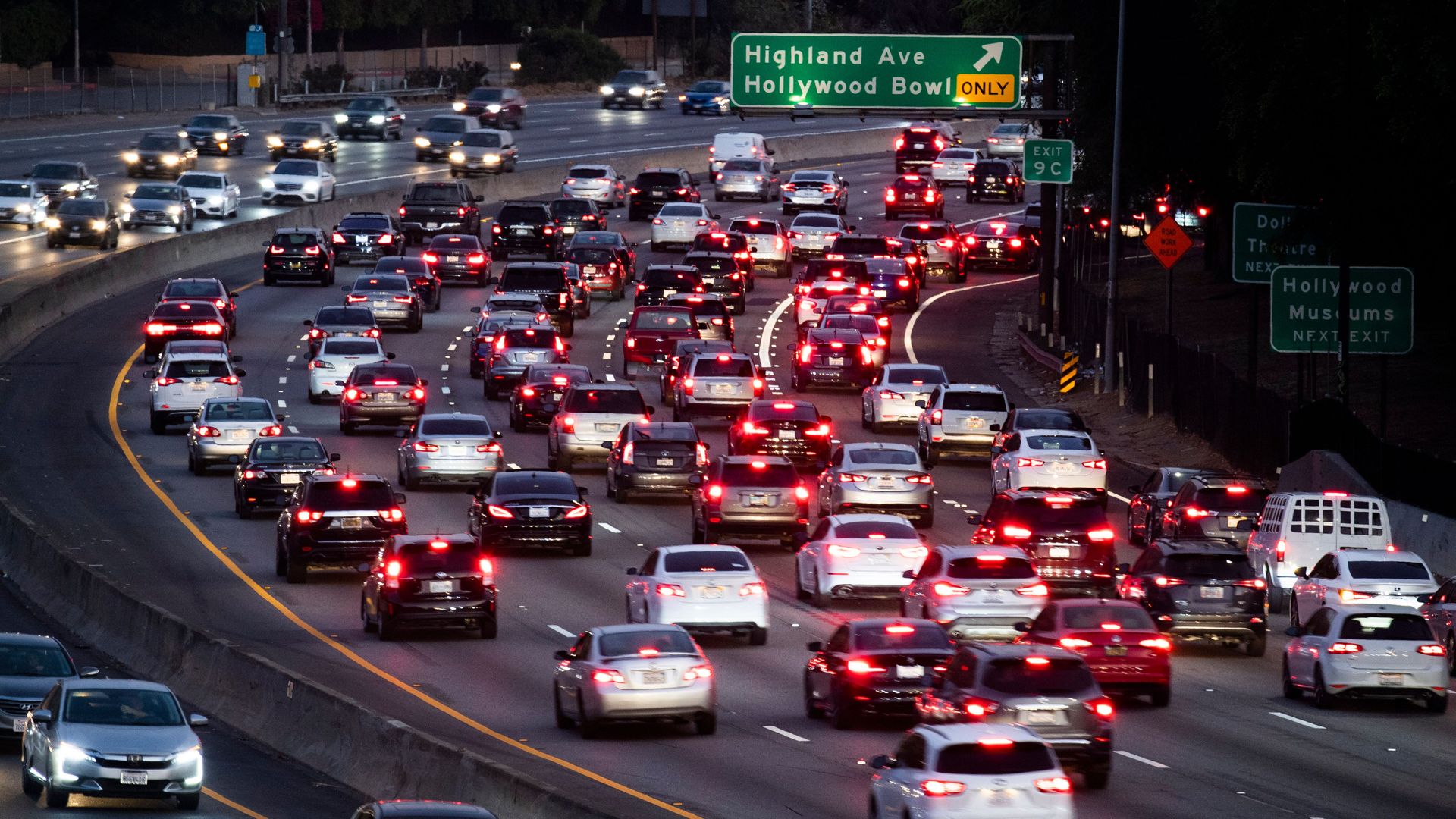 The Trump administration sued the state of California Wednesday to cease its emissions trading market, arguing it's unconstitutional for the Canadian province of Quebec to be its partner.
Why it matters, per Axios' Amy Harder: This lawsuit shows the federal government going on the offense, targeting a landmark state-level climate policy that's been in place in the Golden State for many years.
If it succeeds, the lawsuit could limit states' abilities to collaborate with foreign countries on policies whose impacts don't follow borders — like climate change.
The big picture: The lawsuit is a huge escalation of the ongoing war between the Trump administration and California, with the former having mainly fought to defend federal actions until this latest move.
The lawsuit claims that the cap-and-trade program, meant to help limit air pollution, is unconstitutional because a state can't have an international pact without the federal government's approval.
The lawsuit reads: "Allowing individual states in the Union to conduct their own foreign policy to advance their own narrow interests is thus anathema to our system of government and, if tolerated, would unlawfully enhance state power at the expense of the U.S. and undermine the U.S.' ability to negotiate competitive international agreements."
Go deeper: Trump moves to block California from setting own auto emissions rules
Go deeper