2 Proud Boys members sentenced for New York City brawl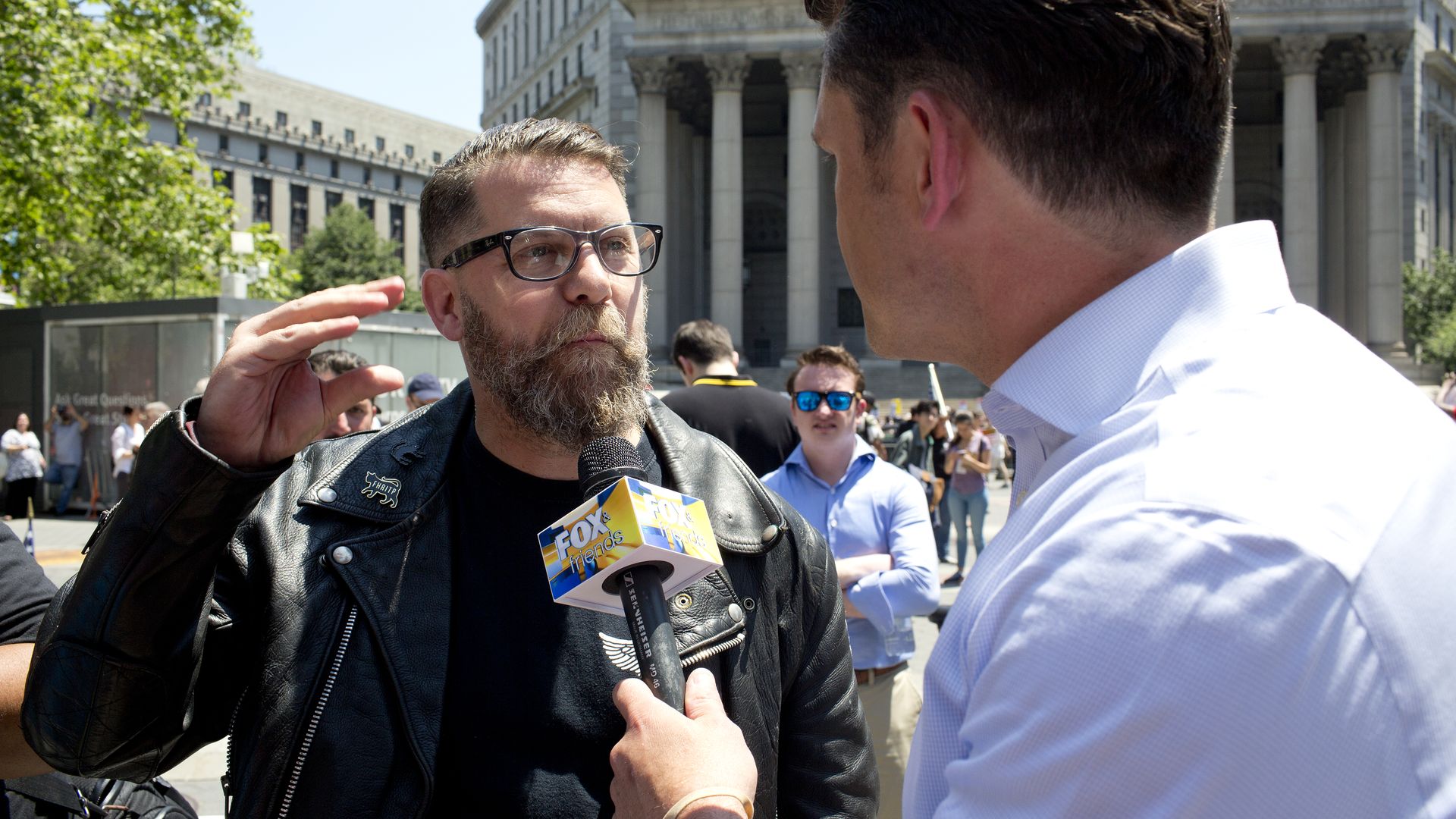 Two members of the far-right group Proud Boys were sentenced Tuesday to four years in prison following a "political street fight" with protesters in New York City last year, reports the New York Times.
Why it matters: New York state Supreme Court Justice Mark Dwyer told the court that the sentence was meant to send a message to others who might turn to violence over political differences. "I know enough about history to know what happened in Europe in the 30s," he told the court.
A group of 10 Proud Boys attacked four people who were protesting a speech being given by Proud Boys founder Gavin McInnes at the Metropolitan Republican Club.
Prosecutor Joshua Steinglass asked that the men, Maxwell Hare and John Kinsman, be sentenced to five years instead because "violence meant to intimidate and silence" doesn't belong in American society.
The big picture: This attack mirrors previous clashes between the right and left that ended violently, such as the 2017 rallies in Charlottesville that left one person dead.
Go deeper: Far-right and anti-fascist protesters clash in Portland, Ore.
Go deeper