WhatsApp tax sparks calls for "fall of regime" in Lebanon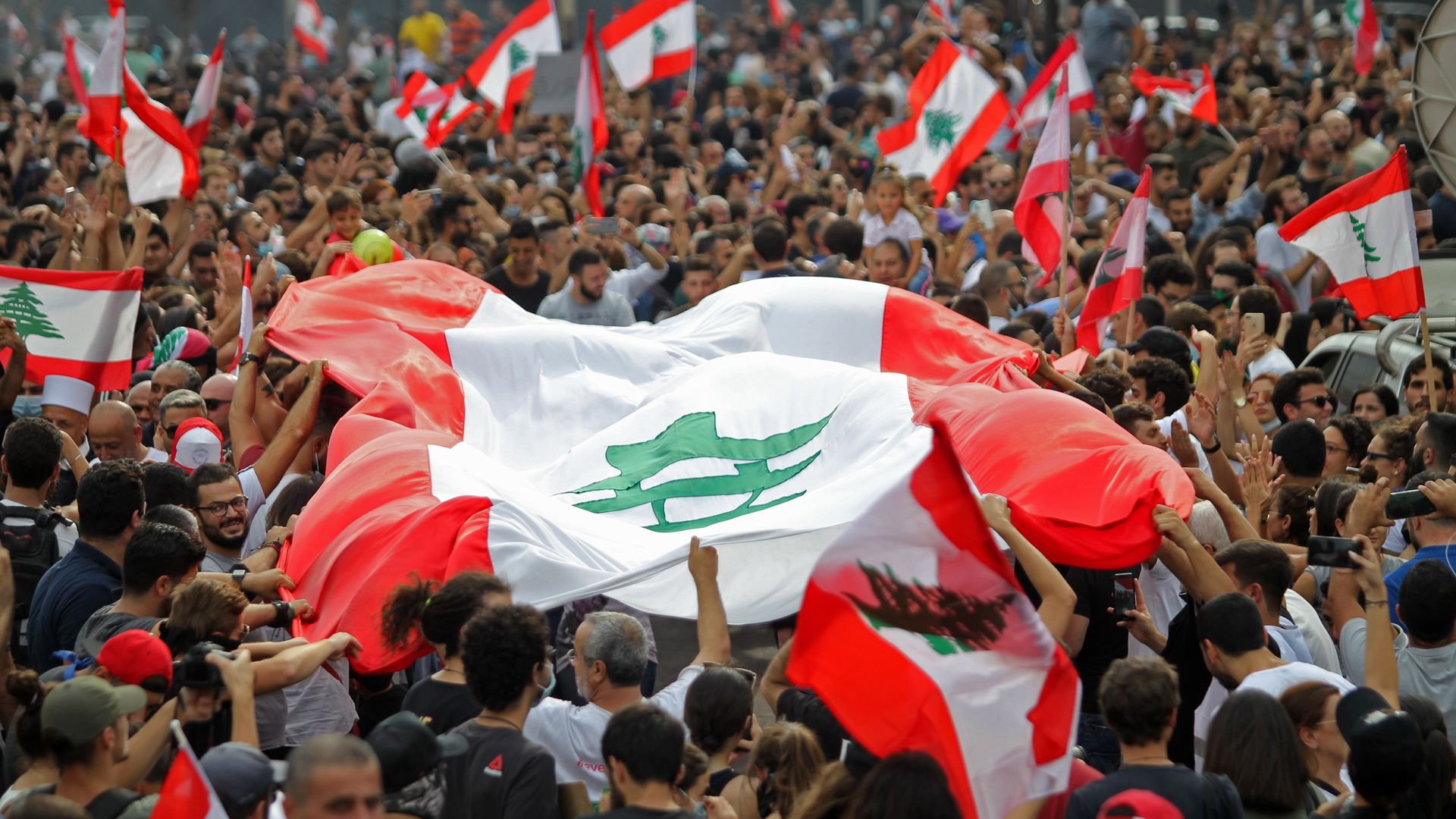 A proposal to tax WhatsApp calls has pushed an already struggling Lebanon over the edge. Thousands poured into the streets calling for the "fall of the regime" on Thursday and Friday, reports Al Jazeera.
Why it matters: These are the largest protests seen in years in Lebanon, where unemployment is growing and economic growth lagging amid regional conflict and instability. In a country often divided along sectarian lines, the wide reach of these protests "has been seen as a sign of deepening anger with politicians who have jointly led Lebanon into crisis," writes Al Jazeera.
WhatsApps' role: The Lebanese rely on WhatsApp's free messaging and calling system to save money.
The proposed bill, which has since been pulled, would've taxed WhatsApp users 20 cents for their first phone call every day, according to Fortune.
The big picture: Lebanon is one of the most heavily indebted countries in the world, and the government has declared a state of economic emergency, reports the Washington Post.
The country is struggling to fight its deficit since its currency remains pegged to the dollar, per the Post.
Go deeper: U.S. sanctions Lebanese bank for alleged Hezbollah ties
Go deeper