Fighting eases after flare between Turks and Kurds in Syria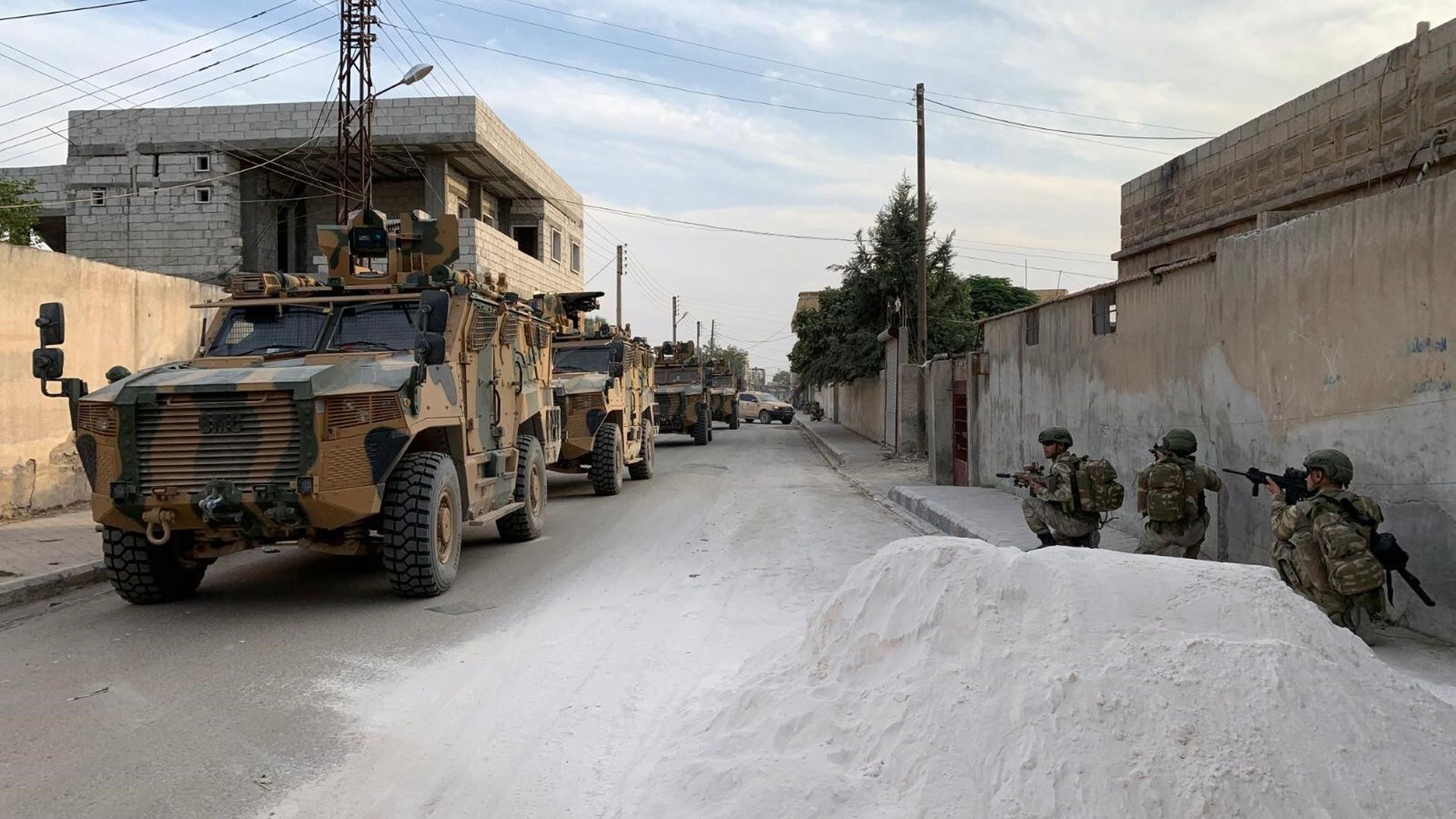 Journalists reported hearing artillery in the Kurdish-held Syrian border town of Ras al-Ayn into Friday afternoon, one day after a ceasefire agreement was brokered, AP and the New York Times report.
Where it stands: Kurdish-led Syrian Democratic Forces say Turkey is violating the ceasefire, and wants a safe route established to evacuate those wounded, reports Bloomberg. The Kurdish forces also "demand the U.S. side to abide by it and also pressure the Turkish side to open the corridor."
But by Friday evening local time, clashes reportedly quieted, and President Trump said that Turkish President Erdoğan told him "minor sniper and mortar fire ... was quickly eliminated."
What's next: The Wall Street Journal and AP report that there are no signs of Kurdish forces leaving a 20-mile buffer or "safe zone" in northern Syria that was allotted to Turkey in its cease-fire agreement with the U.S.
Erdoğan has maintained that its military operation into Syria will resume in 4 days unless Kurdish fighters vacate the zone.
The New York Times reported Friday that Kurdish forces began pulling out of the zone, citing U.S. and Turkish officials.
What they're saying: "A buffer zone is acceptable to the Kurds but a military occupation that displaces hundreds of thousands is not a safe zone. It is ethnic cleansing," GOP Sen. Lindsey Graham said on Friday, after a phone call with General Mazloum Abdi of the Syrian Democratic Forces.
The impact: "At least 436 combatants and civilians have been killed since the beginning of the Turkish operation" as of Friday, the Wall Street Journal reports, citing the Syrian Observatory for Human Rights.
Go deeper: Pence announces Turkey has agreed to temporary ceasefire in Syria
Go deeper