American diplomacy is crumbling under Trump, top diplomats warn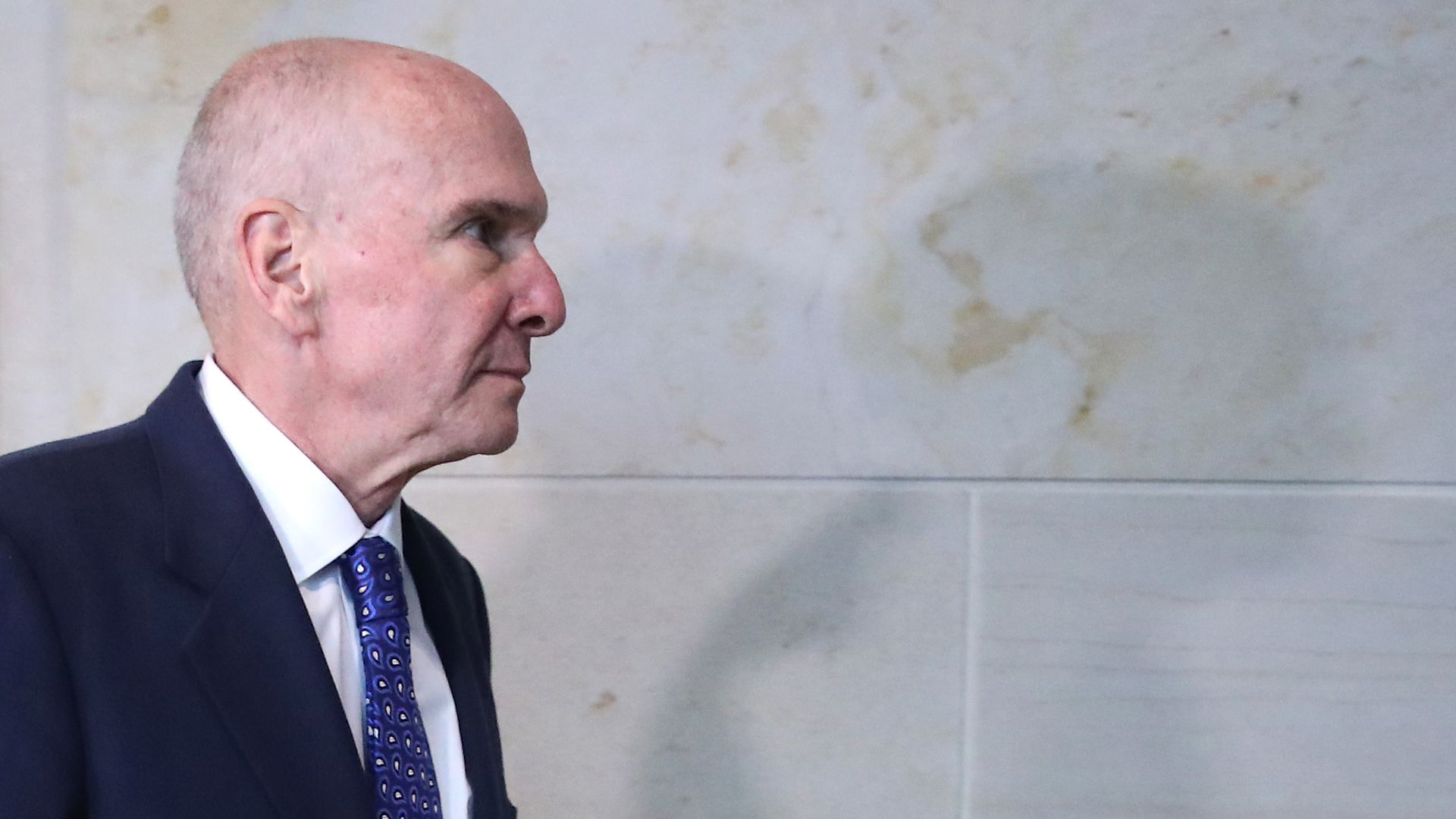 Some of America's most seasoned diplomats are warning that President Trump is wounding American diplomacy so severely that it could take generations to heal.
Why it matters: "One of our sources of power as the United States of America is that we have the deepest and broadest bench when you go into any negotiation," says Wendy Sherman, who served in top State Department roles in the Obama administration. "When you hollow out the State Department, when you diminish diplomacy, you are taking away an essential tool of power of the United States."
Driving the news: Michael McKinley, a veteran diplomat who resigned last week as Secretary of State Mike Pompeo's senior adviser, told House investigators yesterday that he was "disturbed" by the administration's efforts to convince Ukraine to dig up dirt on Joe Biden.
"I was convinced that this would also have a serious impact on foreign service morale and the integrity of our work overseas," McKinley said, per the Washington Post. He resigned in part to protest Marie Yovanovitch's ouster as ambassador to Ukraine.
Yovanovitch, also a career diplomat, testified last week that she'd been removed based on "unfounded and false claims by people with clearly questionable motives." Those included associates of Rudy Giuliani.
George Kent, another senior State Department official whose role includes overseeing Ukraine policy, testified that he'd been cut out of the loop.
Giuliani, Trump's personal lawyer, was in the loop. According to testimony from Trump's former Russia adviser, Fiona Hill, he was pursuing a shadow foreign policy aimed at benefiting Trump politically.
What they're saying: Bill Burns, president of the Carnegie Endowment and a revered former diplomat, writes in Foreign Affairs this week that he has "never seen an attack on diplomacy as damaging … as the one now underway."
Trump's actions, Burns argues, "distort diplomatic practice and decapitate the American interest." Pompeo, he writes, is "derelict in his duty."
Burns notes that there are virtually no career diplomats in the State Department's top roles, while one-fifth of ambassadorships are vacant. Applications to join the foreign service have also fallen sharply.
Between the lines: Sherman says it's remarkable for the likes of Burns, McKinley and Yovanovitch to speak out so publicly.
"They have faithfully implemented the policies of multiple presidents even when they disagreed with those policies," she says. "But those presidents were not asking them to act out a political agenda, in terms of an election campaign."
Many diplomats have left or have been forced out, she says. Those who remain are viewed with suspicion, as Trump's acting Chief of Staff Mick Mulvaney made clear today.
Repeatedly calling McKinley by the wrong name, Mulvaney urged him to "get over" his concerns about political influence in foreign policy.
"What you're seeing now, I believe, is a group of mostly career bureaucrats who are saying, 'I don't like President Trump's politics so I'm going to participate in this witch hunt that they're undertaking on the Hill.'"
— Mick Mulvaney
The bottom line: "Institutions like the foreign service don't turn on a dime," Richard Haass, president of the Council on Foreign Relations, tells me. "They're generational."
"Even if some future administration made the revival of the diplomatic corps a priority, it would take years if not decades."
Go deeper... Expert Voices: Ukraine scandal deepens crisis roiling State Department
Go deeper