Climate change's vanishing act at Trump's G7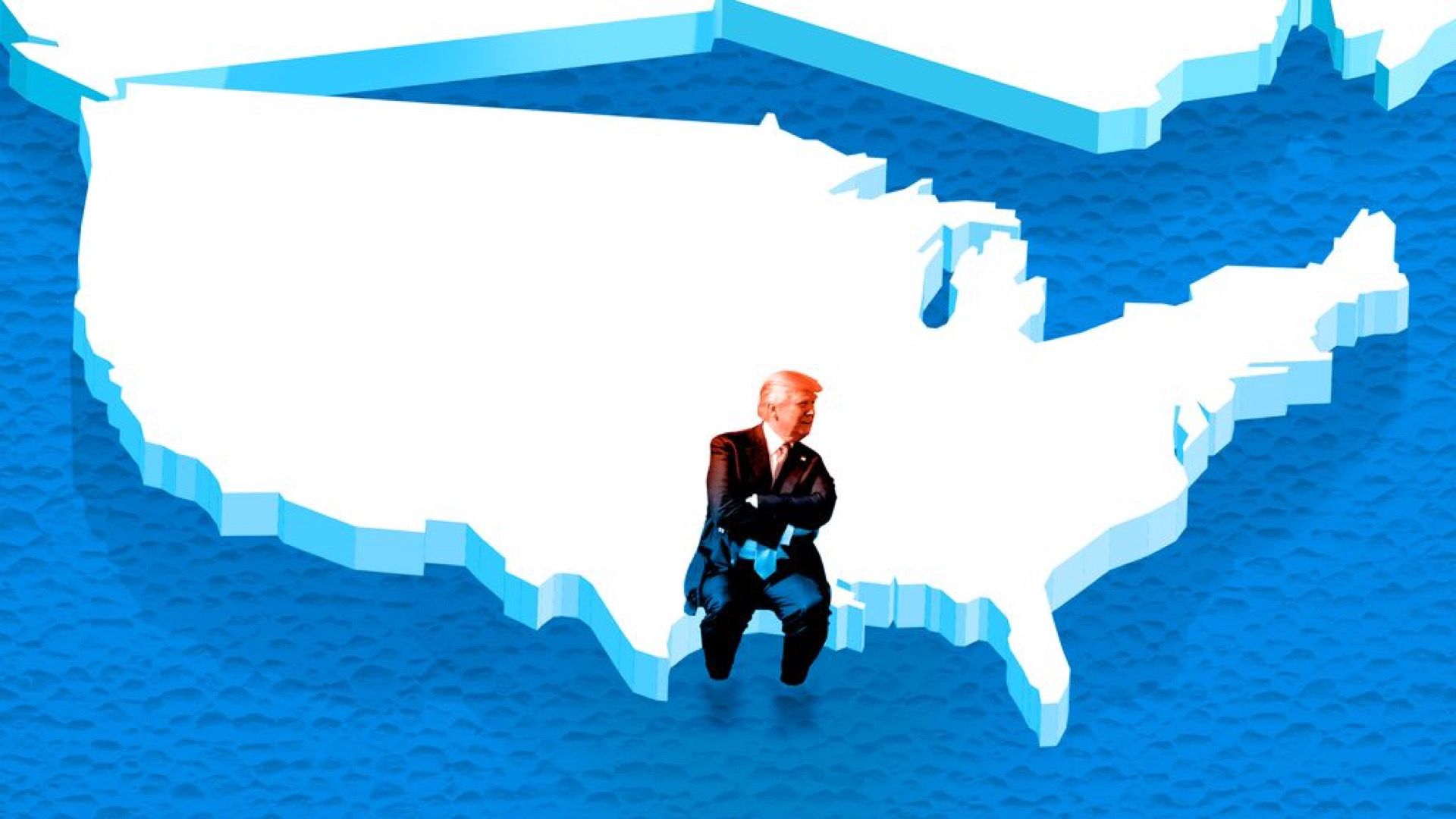 Next year's G7 summit is shaping up to be unusual — not only because the White House will host it at the Trump National Doral Miami resort, but also because acting White House chief of staff Mick Mulvaney told reporters Thursday that "climate change will not be on the agenda" at the June meeting.
Why it matters: Climate's absence from the discussions will mark a sharp break with G7 meetings dating back a decade, according to veterans of global climate diplomacy. It will occur in a state that's grappling with sea-level rise and threatened by Atlantic hurricanes that global warming is making more powerful.
The big picture: The decision underscores the White House reversal of Obama-era norms and policies — something most evident in Trump's intention to withdraw the U.S. from the Paris climate agreement.
Most recently, Trump skipped the climate session at this August's G7 in France.
What they're saying: "The interesting question is how much other countries might push back against the U.S. for doing this," said Andrew Light, a senior climate aide in Obama's State Department, in an email exchange.
The intrigue: Light says the reaction of other countries will be especially important because he expects the administration will initiate the formal withdrawal from Paris as early as Nov. 4.
That's the first day, under the Paris agreement's structure, that the U.S. can begin the 1-year exit process, said Light, who is now with the nonprofit World Resources Institute.
"If I were advising another G7 leader, I would be worried about how their complicity with an agenda without climate might be interpreted in their home countries when public frustration with climate inaction is at an all-time high," he said.
Go deeper: G7 highlights Trump's climate isolation
Go deeper