Chicago teacher strike keeps 300,000 students out of classes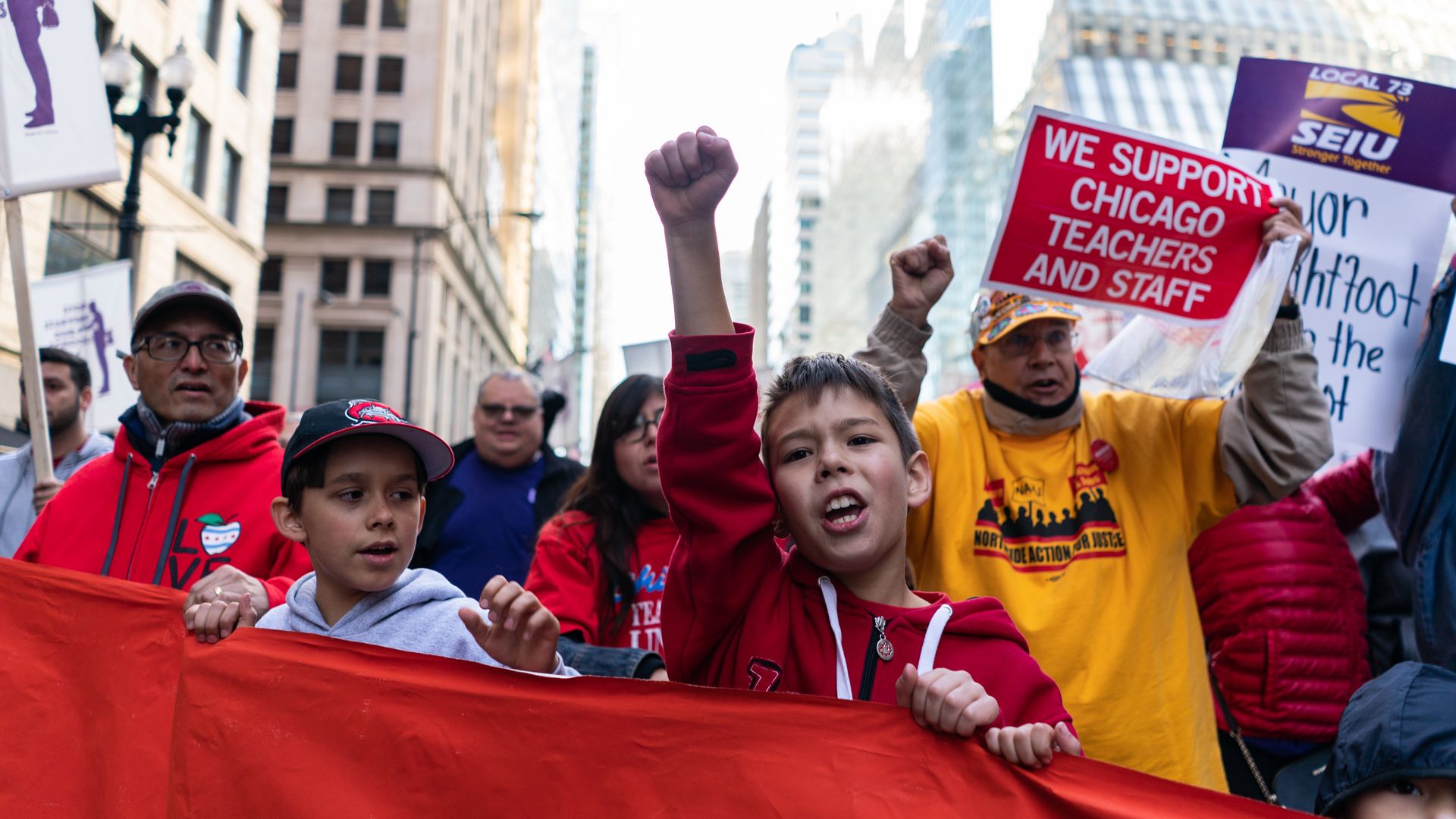 25,000 teachers are on strike in Chicago, the country's third-largest school district, and it's keeping about 300,000 students from the classroom, reports the Washington Post.
The big picture: This is the second time in 2019 that teachers in a large school district in the U.S. have gone on strike — "representing a wave of teacher activism that has swept the nation," writes the Post.
Teachers in Los Angeles, the nation's second-largest school system, went on strike earlier this year to demand better resources, per the Los Angeles Times.
Why it matters: This strike will be Chicago Mayor Lori Lightfoot's first major mayoral test, notes the Washington Post. The strike has forced her to cancel classes, but she says Chicago cannot afford to fulfill the teachers' requests.
What they're demanding: The teachers are asking for capped class sizes, higher salaries, increased hiring of teacher's assistants and nurses, per the Post.
The teachers are also asking Chicago to address the housing crisis as thousands of students are homeless. So in addition to teaching the students, the teachers "often have to ensure their basic needs are being met," according to the Post.
Go deeper: No end in sight for nationwide wave of teacher strikes
Go deeper