Elizabeth Warren's frontrunner status is bad news for private equity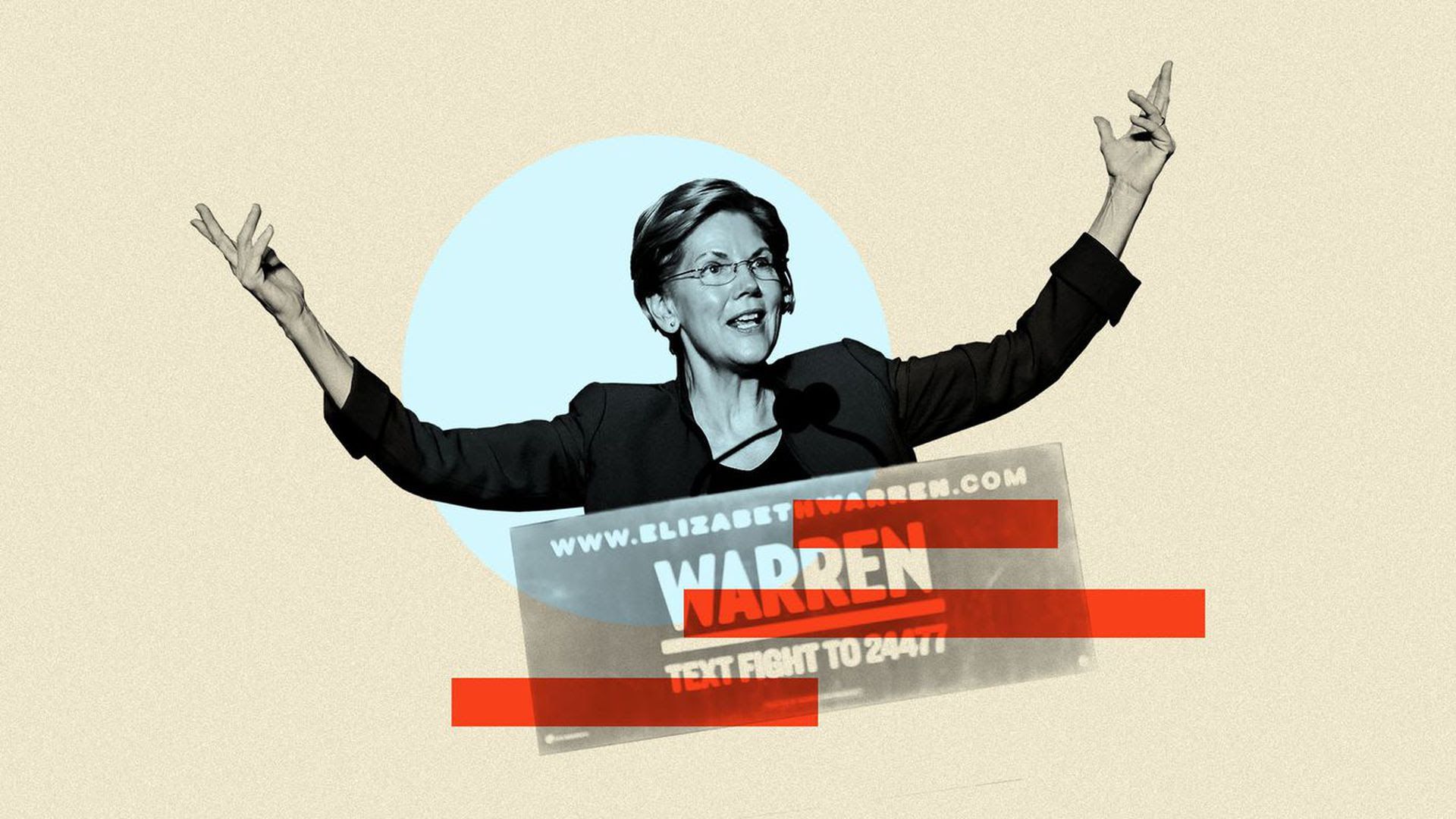 Private equity wasn't mentioned by Elizabeth Warren during last night's debate, even though she got more speaking time than any of the other 11 candidates. For private equity, that was the good news.
The state of play: The bad news for private equity was that at least 9 of the other 11 candidates tacitly acknowledged that Warren is now the Democratic Party's frontrunner.
Each of the past three presidential administrations has either brought in top PE executives, or included individuals who went on to become top PE executives.
It's almost impossible to imagine that would be true of a Warren presidency, from the perspective of both supply and demand.
Without a seat at the table, PE is prone to being on the table.
The real test now for private equity is to move past denial and into bargaining, beyond just supporting Trump or one of Warren's Democratic rivals. Will industry leaders publicly give ground on carried interest taxation? Worker protections? Some portfolio liabilities?
The bottom line: Warren has her plan. Private equity needs one, too.
Go deeper: Warren takes aim at private equity after Splinter shutdown
Go deeper