With incomes rising, IMF says peak energy consumption remains far off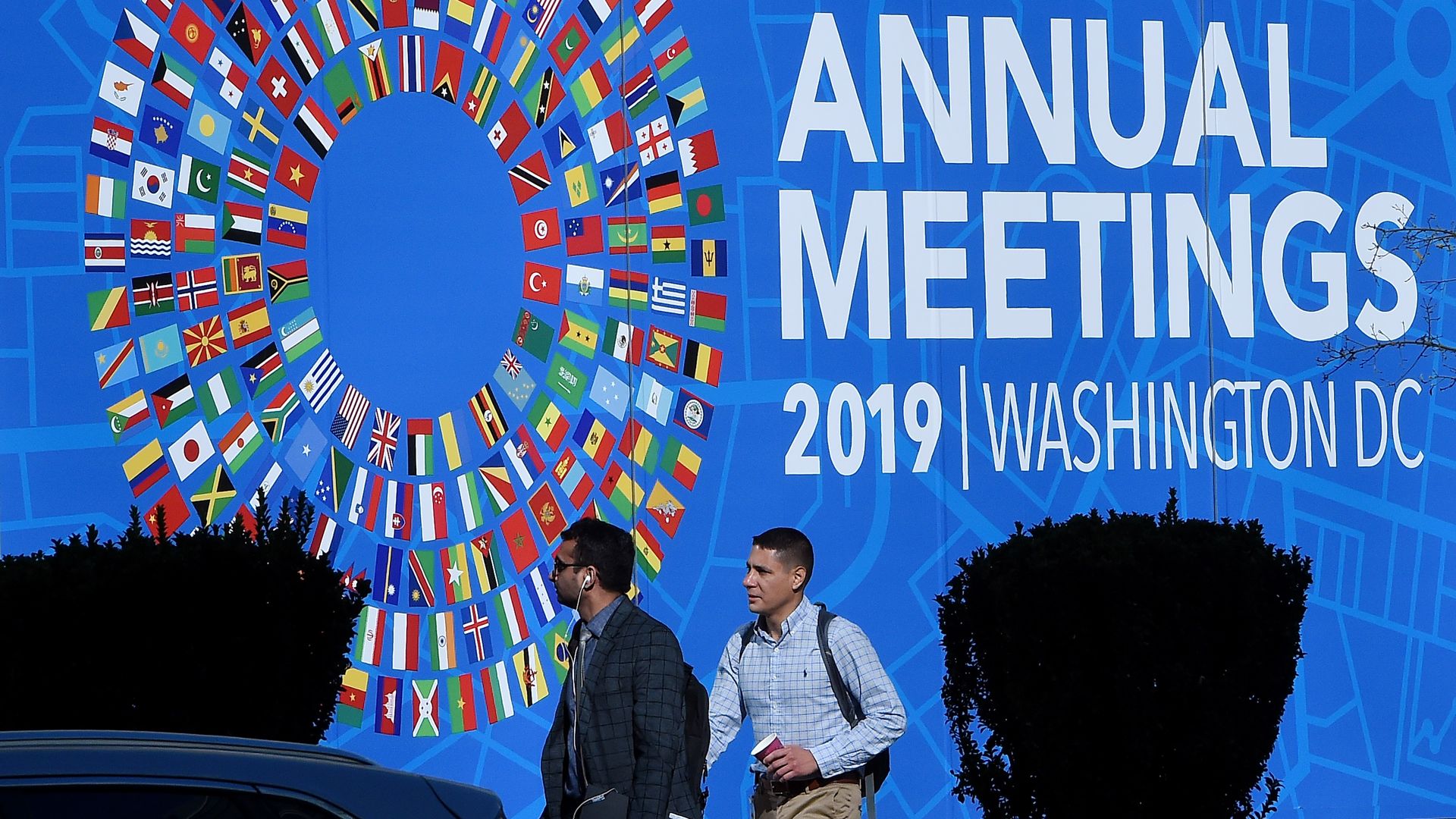 The world is nowhere near reaching peak levels of energy consumption, judging by low income levels in some of the fastest-growing cities and countries around the globe, an International Monetary Fund panel indicated on Tuesday.
Driving the news: IMF researchers Christian Bogmans and Lama Kiyasseh found that once a nation's average annual income reaches a certain level — $55,000 — the country hits what is called an energy saturation point, and thereafter, the growth of energy consumption begins to fall.
Why it matters: Most scientists agree the world must rapidly cut greenhouse gases emitted from our energy consumption — mostly oil, natural gas and coal — to effectively tackle climate change.
While energy saturation is slowing the pace of heat-trapping emissions, "it will not be enough in the fight against climate change," Kiyasseh said during a panel at the IMF's fall meetings in Washington.
"Unless there is a break from past trends, then more urgent climate goals are needed," she added.
Yes, but: Still-growing nations, particularly in Asia and Africa, are looking to increase the standards of living — and thus incomes — of their populations.
Go deeper