Under new bill, states and towns could set their own drone rules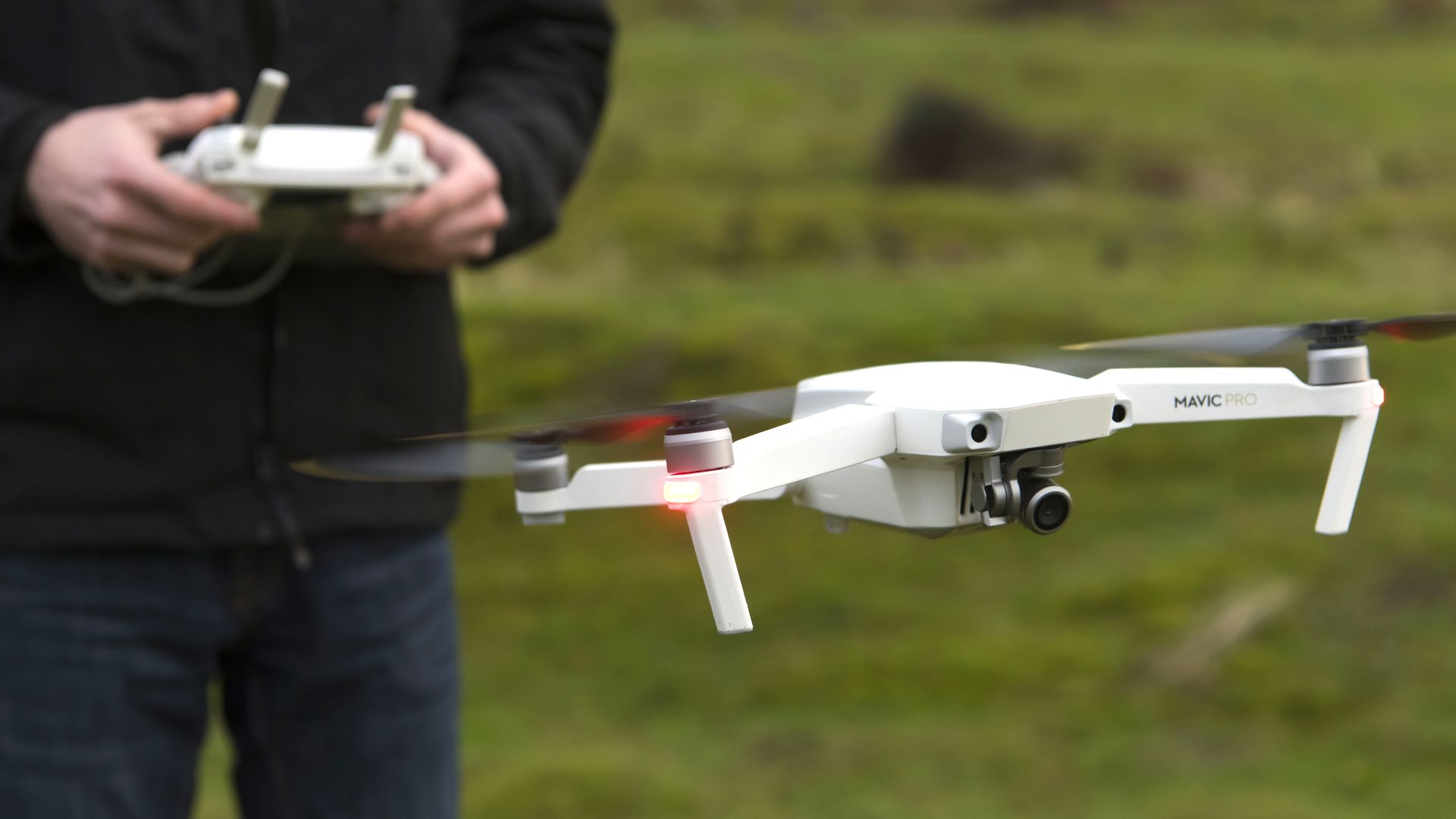 Sen. Mike Lee (R-Utah) plans to introduce a bill that would assign states, cities, and Native American tribes sweeping new powers to set rules for small, low-flying drones, and give property owners more control over what happens immediately over their land.
Why it matters: Lee's proposal would establish new clear rules for the first 200 feet above ground, and override Federal Aviation Administration concerns about a "patchwork quilt" of regulations that differ from one locale to another.
The good: States, cities and tribes could tailor drone activity to local needs and preferences.
The bad: The changes risk creating new complications for companies operating drones in many locations for delivery or inspection.
Details: The legislation, which Lee's office says he intends to introduce Wednesday, would allow property owners to control 200 feet of airspace above their land, and give states and local governments jurisdiction over the 200 feet above state or local-owned land.
Above that line, existing FAA rules would kick in.
The big picture: The conservative senator cites federalist principles as a key motivator for the proposal.
What they're saying: DJI, the Chinese company that dominates the small-drone market, said it's "concerned" about the proposal.
In a statement to Axios, DJI director of U.S. legislative affairs Mark Aitken said the bill would "spur state and local governments across the country to impose harsh and conflicting taxes and fees on professional and recreational drone flights, throttling an industry still in its infancy."
Flashback: In 2017, Lee co-sponsored the Drone Federalism Act, which had similar aims. The bill never got anywhere.
Editor's note: This story has been updated with comment from DJI.
Go deeper