What we wish they'd ask at the Democratic debate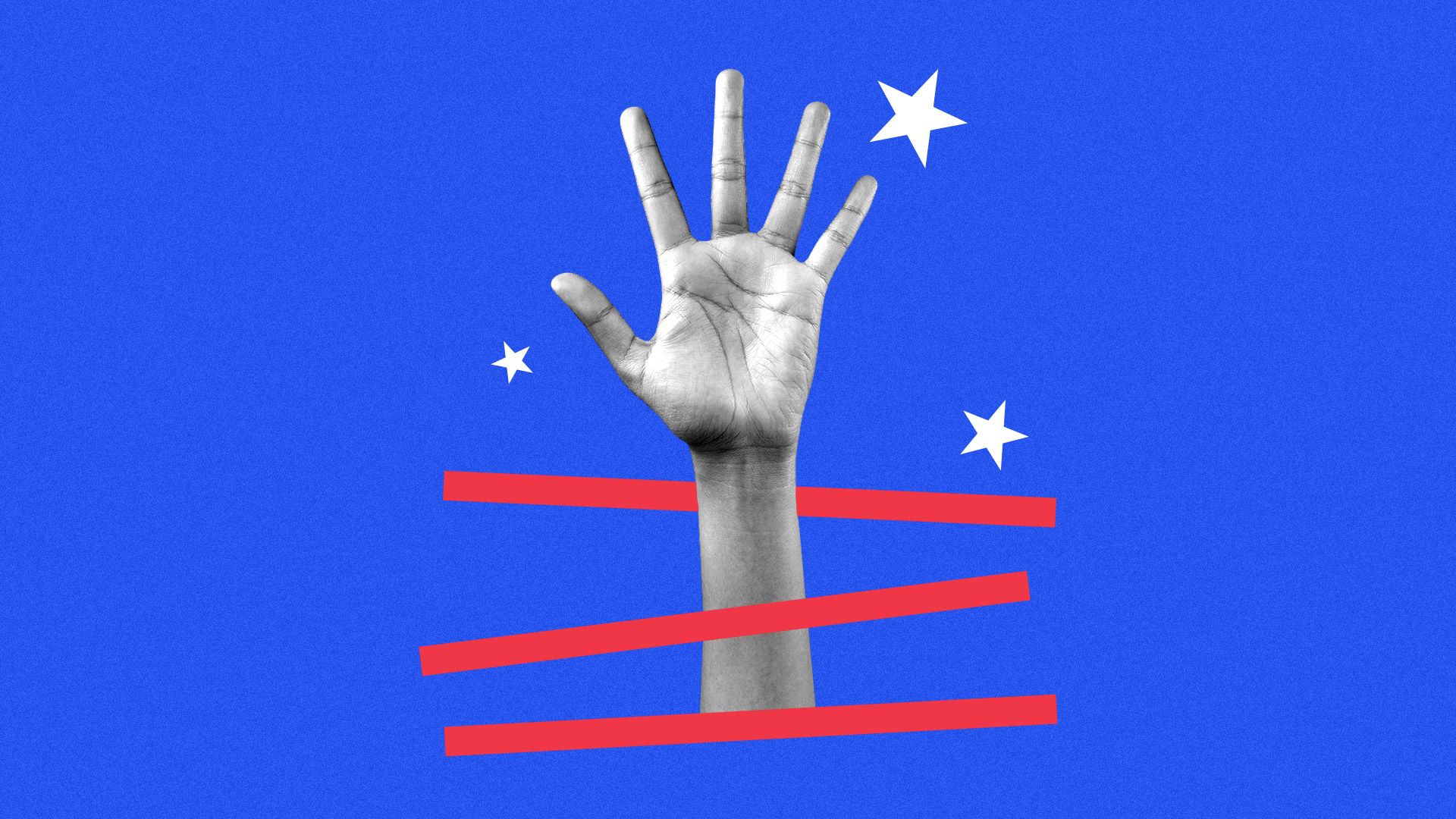 Spoiler alert: When the Democratic candidates take the debate stage again tonight, they'll all have the same opinions about Medicare for All as they had at the last debate.
Between the lines: The first three debates established the priorities and flashpoints within this crowded primary, but as the field slowly begins to narrow, Axios' subject-matter experts have come up with some questions that might help shake things up.
We asked our experts — world editor Dave Lawler, immigration reporter Stef Kight, energy reporters Ben Geman and Amy Harder, tech reporter Ina Fried, and markets editor Dion Rabouin — what questions tonight's moderators should ask to test their depth and get beyond the sound bites we've already heard.
Not every question would work for every candidate, but we think these questions would open up some new ground, provide real insights that would help voters make up their minds, and maybe even knock a few candidates off their talking points.
On foreign policy:
Do you still consider Turkey a U.S. ally? While we're at it, how about Saudi Arabia?
Would you keep President Trump's tariffs on China in place until Beijing made the sorts of fundamental changes to its economic model Trump has called for? Do you consider China a U.S. adversary?
Do we need to accept the reality of a nuclear North Korea and adjust U.S. policy accordingly?
On health care:
You've all criticized drug companies and insurance companies, but the single biggest chunk of U.S. health care spending goes to hospitals — about $1 trillion a year. Is that too much? How will you cut it?
On immigration:
Both sides agree we witnessed a crisis at the southern border this year, and we know you wouldn't handle it the same way President Trump did — but what *would* you do, if faced with a similar crisis while you're president?
What do you think should be done with migrants who cross the border without papers and who have yet to go through an asylum or other legal immigration process?
On energy and climate:
How much of your climate plan could you implement without help from Congress?
On tech:
Should Facebook accept political advertising?
What's the appropriate way for the government to use facial recognition technology?
On the economy:
Would you re-appoint Jerome Powell as chair of the Fed?
The U.S. pension system is underfunded by trillions of dollars. The deficit between what retirees are owed and the money available has already started draining state budgets. What would you do as president to solve this problem?
Go deeper