Anger in Catalonia over harsh sentences for separtists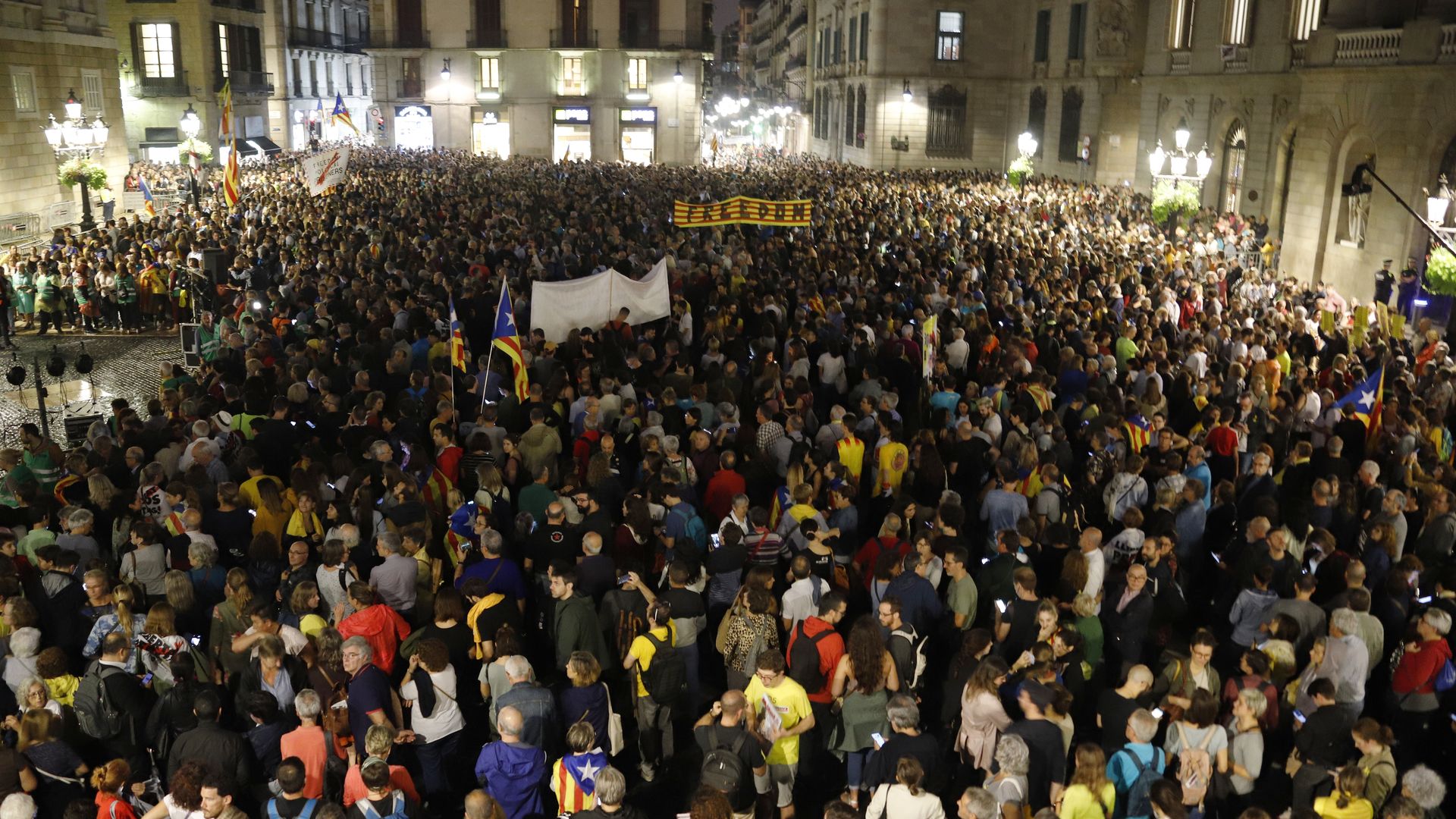 Spain's supreme court today sentenced 9 Catalan politicians to between 9 and 13 years for their roles in an unauthorized 2017 independence referendum.
The latest: Protestors outraged by the severe sentences for sedition and misuse of public funds filled the streets in cities across the semi-autonomous region and flooded into Barcelona's airport, causing more than 100 flight cancellations.
The trial of 12 separatist leaders, 3 of whom were convicted today of lesser charges, captivated Spain. The verdict comes ahead of a general election next month — the 4th in 4 years.
What's next: Asked where the independence movement goes from here, Catalonia's secretary for foreign affairs, Mireia Borrell Porta, says the Catalan government continues to push for dialogue with Madrid, but "right now there's no one at the other side of the table."
Pedro Sánchez, the center-left prime minister, has been "unable and unwilling to solve this issue," she says. He's distanced himself from the separatists since they helped him gain power.
"I think the verdict has shown that Spain is really not a well-functioning democracy," she argues.
Asked why what she calls a clear "violation of fundamental rights" hasn't generated backlash from countries across Europe, she says:
"The European Union is a club of states and this is realpolitik. There's been a lot of pressure from the Spanish government for leaders of other countries to treat this as an internal issue."
Go deeper