MIT, Harvard professors win Nobel Prize in Economics for research on poverty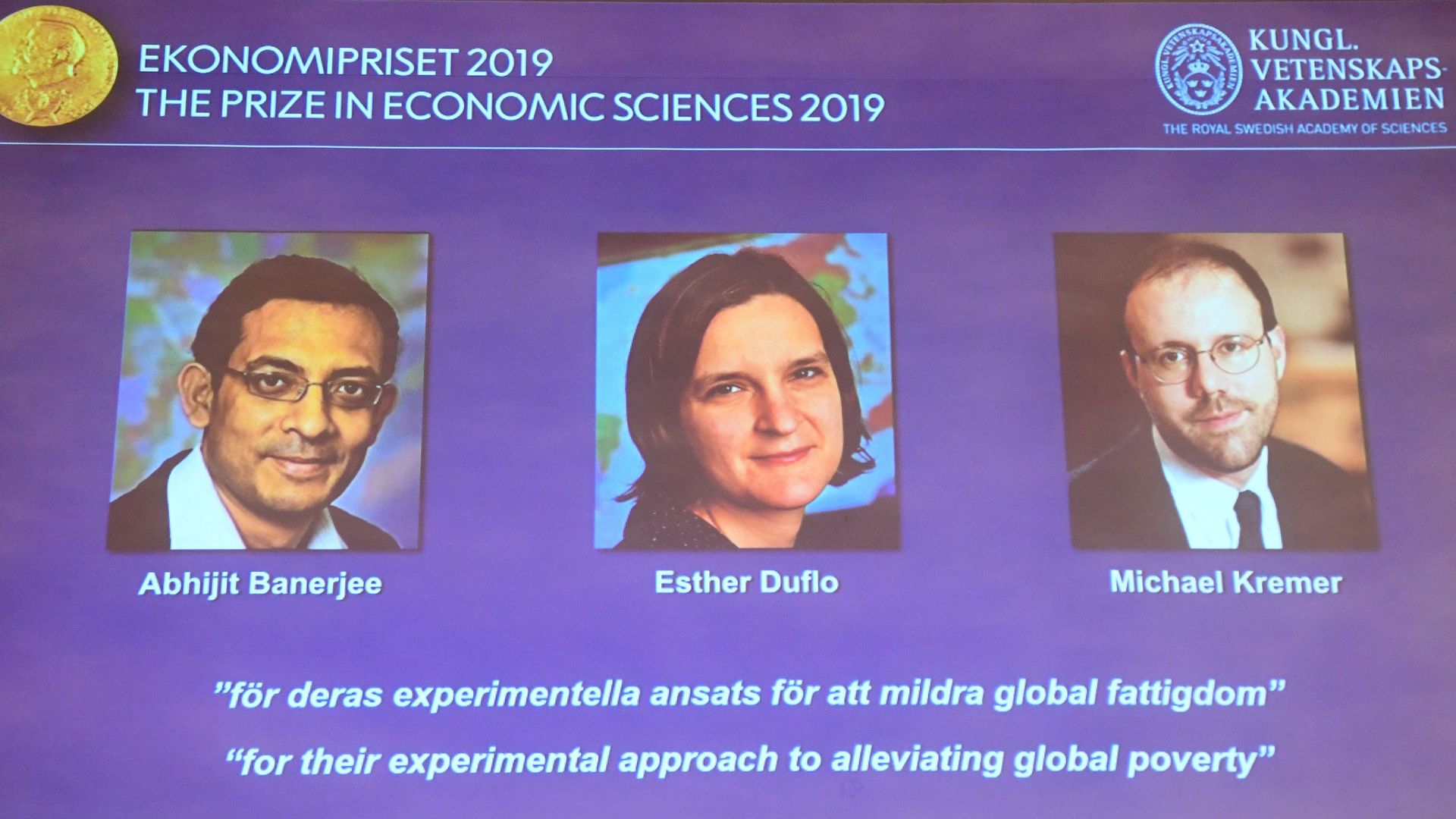 Three professors who studied ways to alleviate poverty won the Nobel Prize in Economic Science on Monday, the AP reports.
Why it matters: With their research, Abhijit Banerjee and Esther Duflo, both of MIT, and Michael Kremer of Harvard introduced a new approach to addressing global poverty by dividing the issue into more manageable questions. Duflo, 46, is the youngest person and 2nd woman ever to receive a Nobel Prize in Economics.
Go deeper: Ethiopian Prime Minister Abiy Ahmed wins Nobel Peace Prize
Go deeper