The oil market's dueling pressures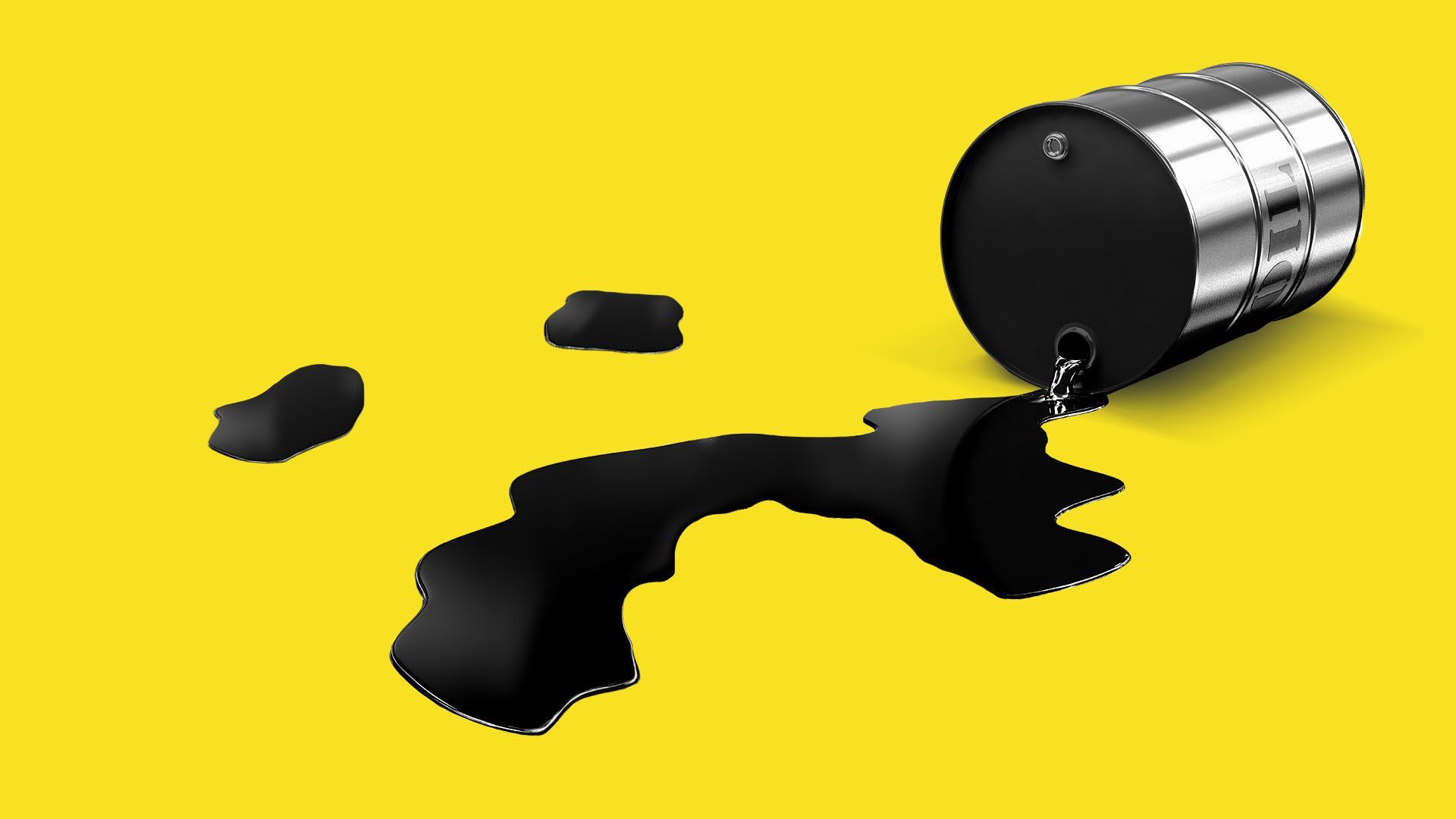 Two pieces of news this morning distill the competing forces acting on oil markets these days.
The big picture: Geopolitical risks in the vital oil producing and transit region can cause short-lived price spikes, but at the same time, a drumbeat of bearish economic news is preventing a sustained price rise.
Today's dueling state of play:
Iranian officials claimed that "two missiles struck an Iranian tanker traveling through the Red Sea off the coast of Saudi Arabia," per AP.
International Energy Agency cut its 2020 demand growth forecast to 1.2 million barrels per day, down from 1.3 million barrels per day in their prior estimate. They cited lower economic growth forecasts for a number of countries, and a "technical adjustment" also cut their 2019 oil demand growth estimate.
Where it stands: While prices are rising Friday morning as a result of the attack, they're starting from a baseline that's below where they were before last month's strikes against Saudi Aramco facilities.
Brent crude was trading around $59.77 and WTI at $54.20.
What they're saying: "Intuitively, the precision attacks on Saudi Arabia and the possibility of a repeat should keep the market on edge. There should be talk of a geopolitical premium on top of oil prices," IEA said in their monthly report this morning.
"For now, though, there is little sign of this with security fears having been overtaken by weaker demand growth and the prospect of a wave of new oil production coming on stream," the report adds.
Go deeper