Fast-moving wildfire forces mass evacuations in Los Angeles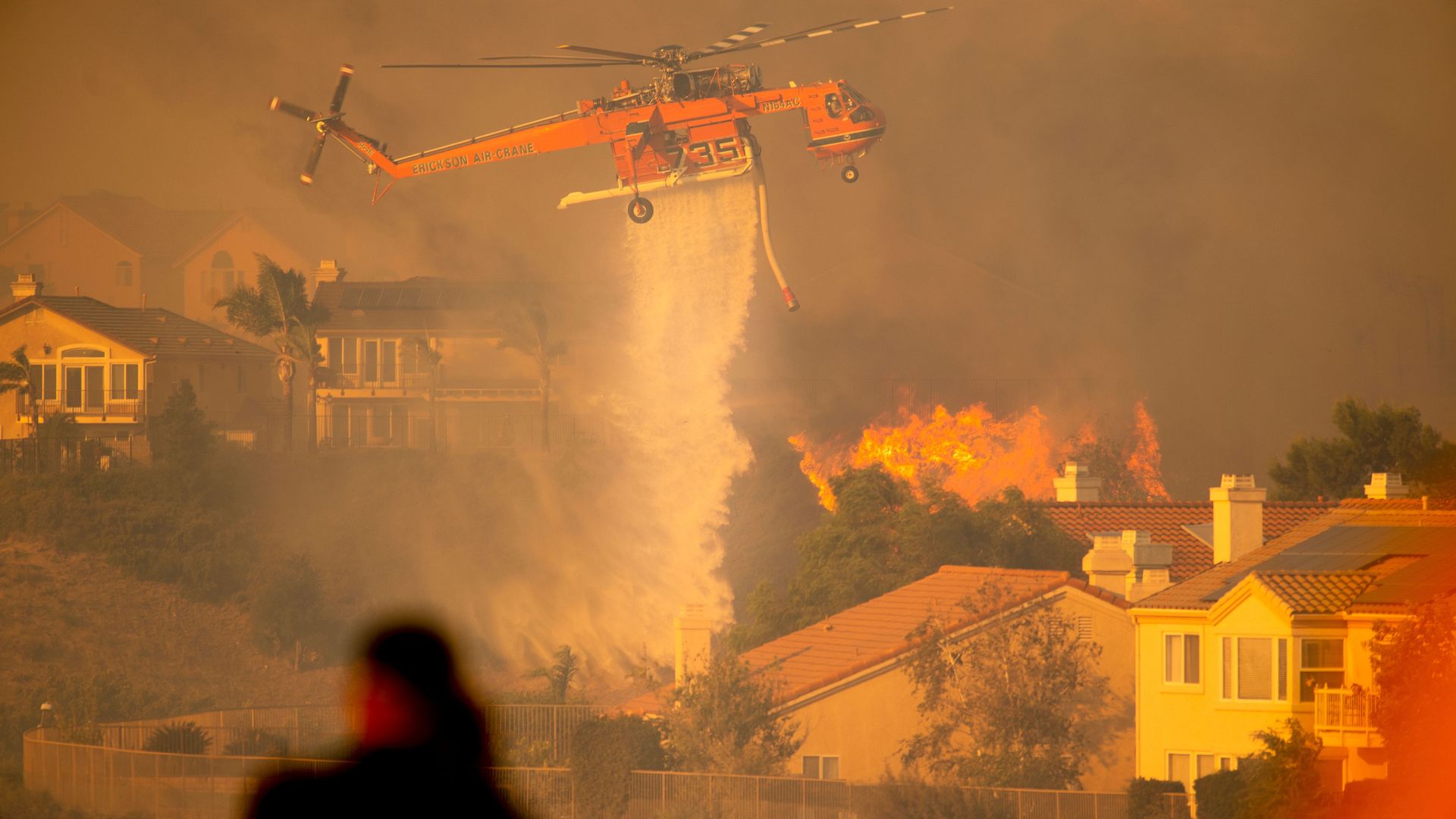 A swiftly moving wildfire in Los Angeles County's San Fernando Valley has destroyed at least 25 homes and prompted evacuation orders for more than 100,000 people throughout Friday, the Washington Post reports.
The state of play: The Saddleridge fire erupted in Sylmar, the northernmost part of the valley, around 9 pm on Thursday, as forceful Santa Ana gusts swept through Southern California, AP writes. The flames are engulfing an estimated 800 acres per hour, and the original cause of the fire remains unknown.
The dry and windy conditions also spurred the Sandalwood fire, another blaze in area to the east, for which hundreds were evacuated from a mobile home park.
The impact: At least 1 person is dead and another person injured as a result of the Saddleridge fire, which officials say could take multiple days to contain.
Upstate, lights were flipped back on Friday for more than half of the 2 million northern California residents who lost power following Pacific Gas & Electric Co.'s Wednesday call to prevent equipment from sparking wildfires amid dry and windy weather.
Go deeper