Report: Sen. Lindsey Graham called U.S. ally Kurds a "threat" in August phone call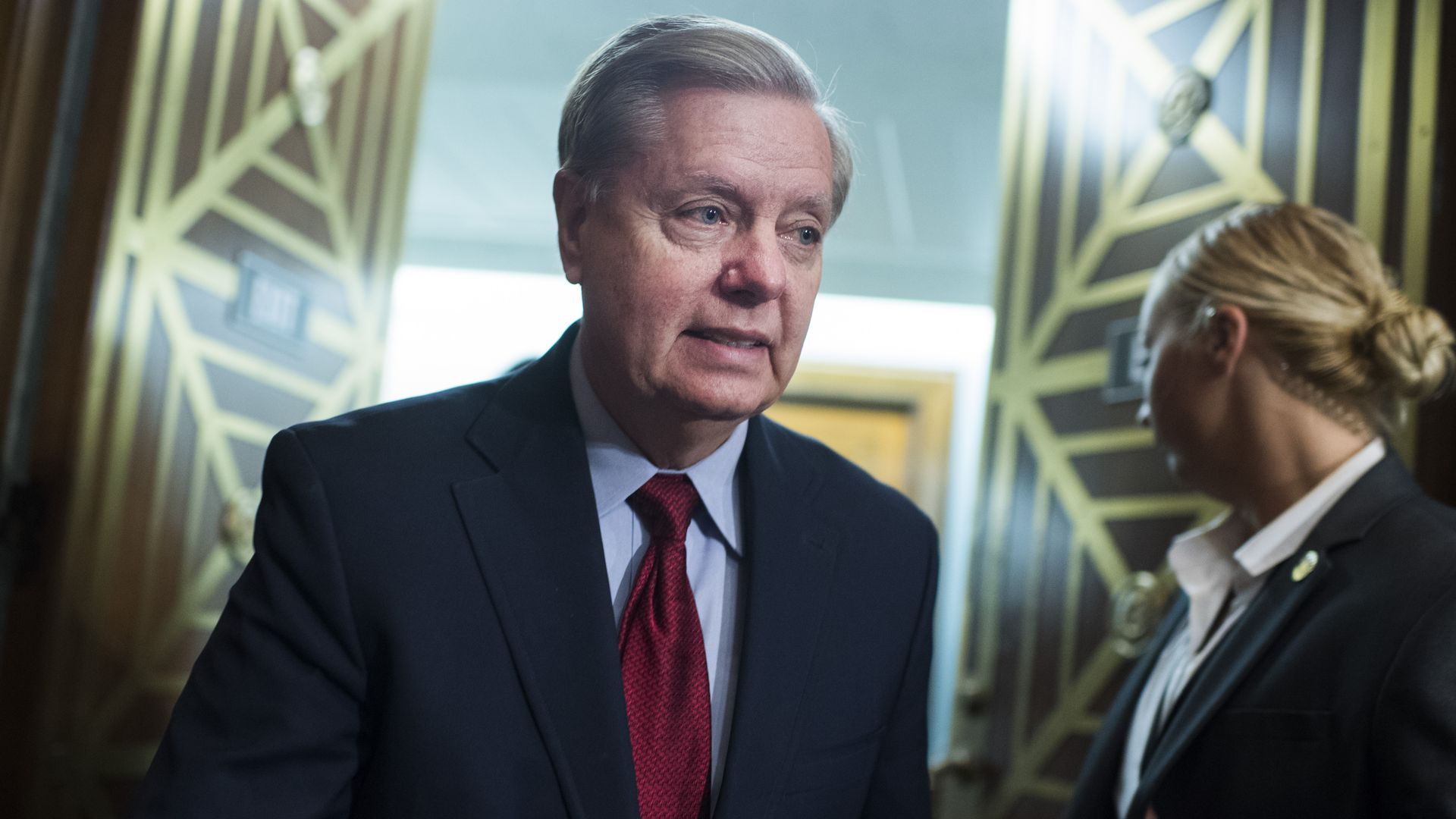 Sen. Lindsey Graham (R-S.C.) — one of the senators to draft sanctions against Turkey for its attack on Kurdish forces in northern Syria — reportedly described the "YPG Kurds" as a "threat" in an August phone call with a man he believed to be Turkey's defense minister, Politico reports.
The big picture: The YPG, with U.S. support, helped drive the Islamic State from northern Syria and Iraq. But Turkey has long wanted to attack the YPG, which it declared a terrorist organization. President Trump's decision late Sunday to withdraw U.S. troops from Syria and leave the YPG exposed to attack from Turkey has garnered bipartisan backlash and angered his most ardent Republican allies in Congress.
Driving the news: Graham said in the August phone call that he was "sympathetic" to Turkey's "Kurdish problem," per Politico, and that he "told President Trump that Obama made a huge mistake in relying on the YPG Kurds."
Of note: Graham was actually speaking with Russian pranksters Alexey Stolyarov and Vladimir Kuznetsov, according to Politico, and not Turkish Defense Minister Hulusi Akar.
Catch up quick: Graham also referenced the president's personal interest in a "Turkish bank case" that appears to refer to the 2017 case against gold trader Reza Zarrab.
Trump pressed former Secretary of State Rex Tillerson to "help persuade the Justice Department to drop" Zarrab's case in 2017, Bloomberg reports — which Tillerson refused to do and described as "illegal."
The dismissal of the case was a high priority for Turkish President Recep Tayyip Erdoğan, according to Bloomberg.
Go deeper: Senators draft bipartisan sanctions bill over Turkey's assault on Kurds
Go deeper