PG&E outages could cost California more than $2 billion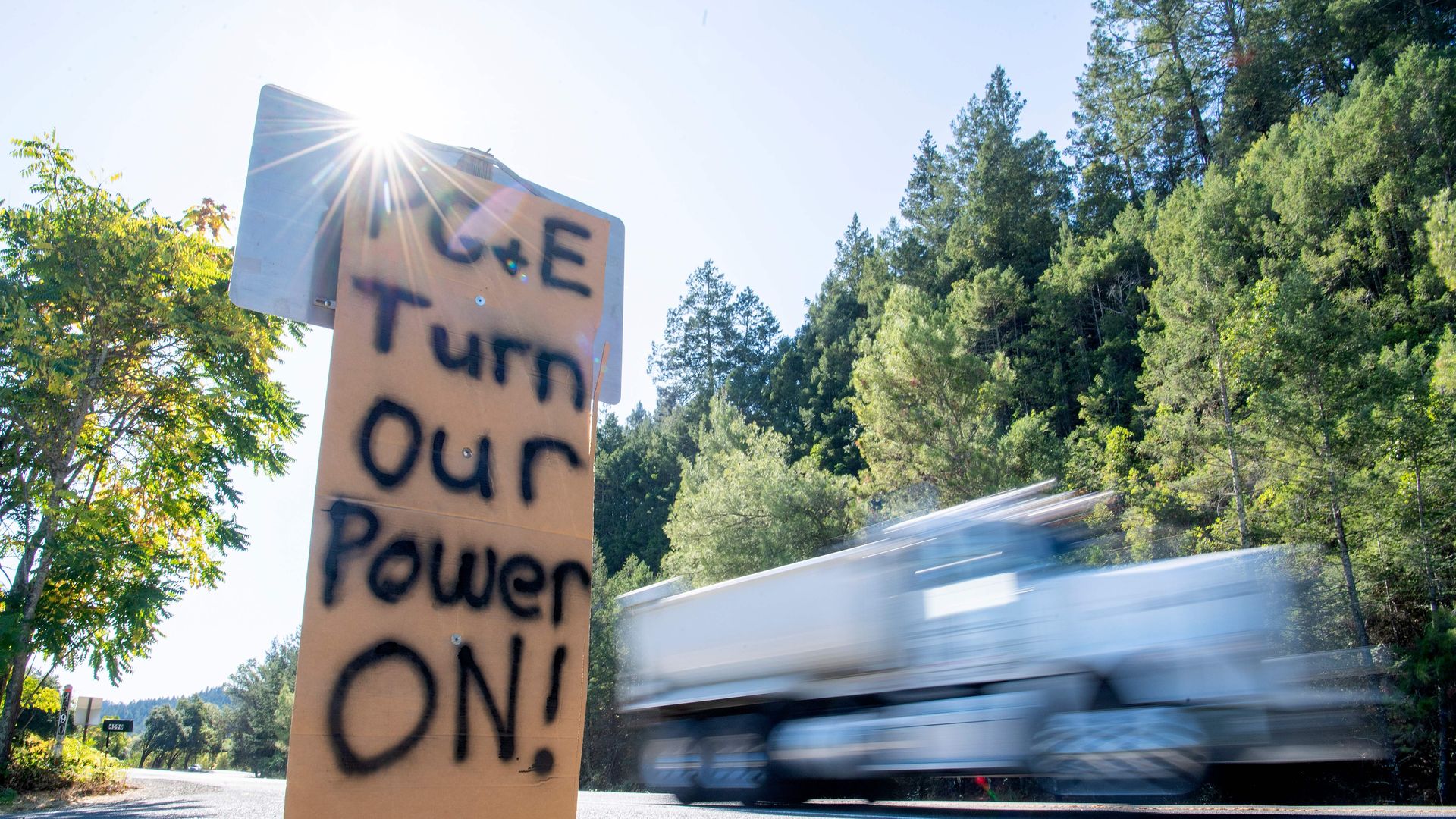 PG&E's decision to turn the power off for nearly 2.7 million people as a precautionary measure to prevent California wildfires could cost the state as much as $2.5 billion, CNBC reports.
What's happening: The total will depend on whether the economic impact is solely based on residential customers, estimated at $65 million, or if commercial and industrial costs will be factored in, Michael Wara of the Stanford Woods Institute for the Environment says.
Per CNBC: "The dollar impact could be much higher if power isn't restored in a timely fashion."
Our thought bubble, via Axios' Ben Geman: There are no other good options here. In this case, trying to prevent catastrophic fires is expensive in a system plagued by an aging and vulnerable infrastructure.
Go deeper