PG&E's California blackouts make the case for home energy generation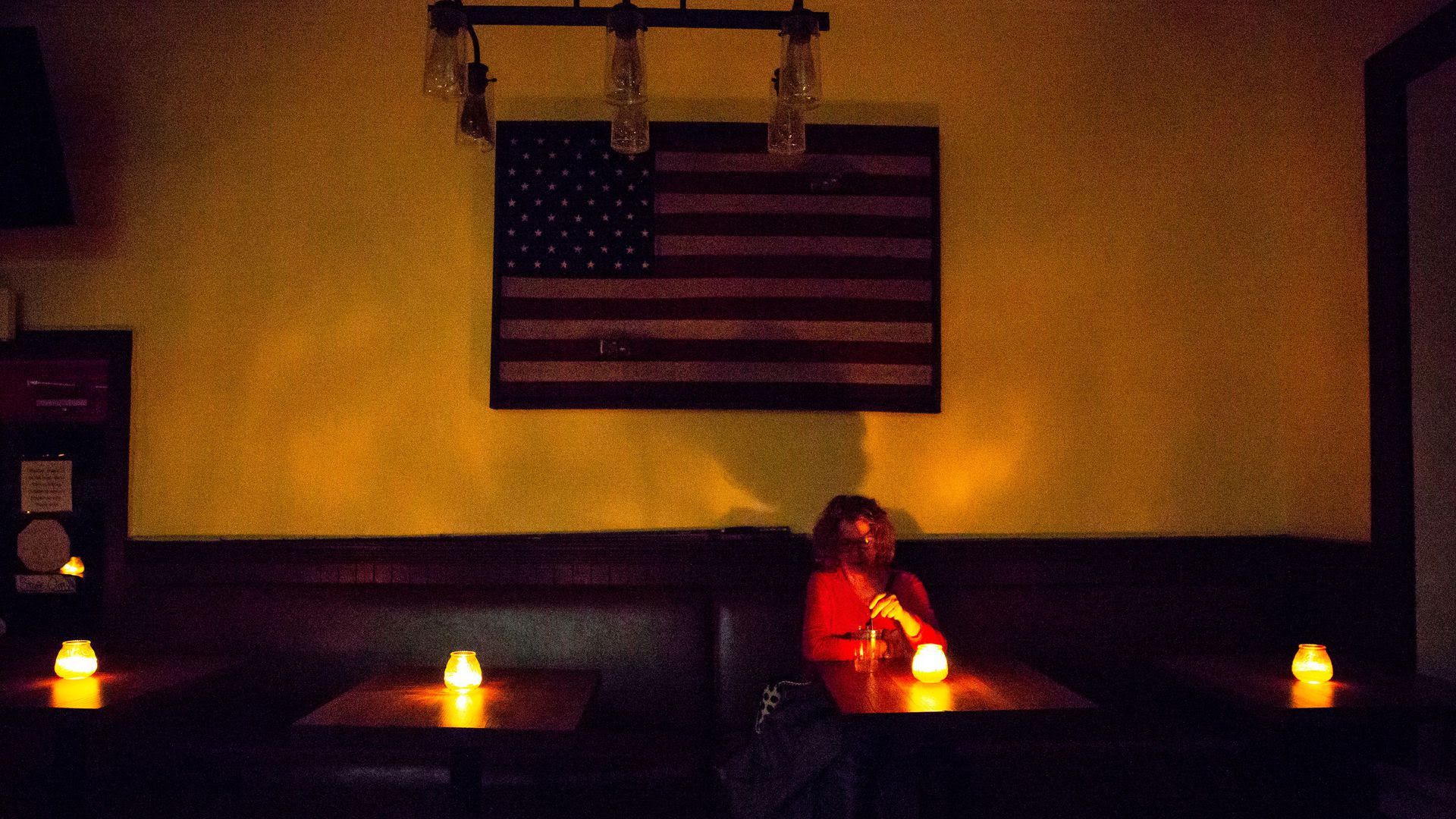 One side effect of California utility PG&E shutting off power to roughly 2 million people to deter wildfires: it's effectively a free ad for distributed generation options.
Why it matters: Distributed energy is an important part of creating more resilient power systems at a time when climate change is putting more stress on grids.
Greentech Media points out that this isn't lost on California regulators, who "have been looking to distributed energy resources as part of the solution to the state's wildfire-power grid challenge."
Driving the news: The Twitter feed of Sunrun, the country's top residential solar provider is using the blackout to market its products.
"#Blackouts are happening now all across #California. Take back control of your home's #energy with Sunrun's Brightbox #solar #battery service and stay powered through the next #outage."
It links to a page where customers can explore the purchase of their solar and battery systems. Sunrun even has a separate page about the PG&E shut-offs that notes wildfires are now year-round events in California.
The big picture: They're not the only distributed energy provider that stands to gain.
"Suppliers of backup, diesel-fired generators, solar panels, batteries and fuel cells alike see a sales opportunity in the massive power shutoffs rolling out across the San Francisco Bay Area," Bloomberg reports.
Wood Mackenzie Power & Renewables' analyst Ravi Manghani told Greentech that this week's blackouts mean "the market should see an uptick in battery storage sales."
What they're saying: A Fast Company story last night on the PG&E outages quotes Christopher Burgess of the nonprofit Rocky Mountain Institute making the case for "community microgrids" that combine solar and batteries.
"I could definitely see a future where the transmission lines are just so long and so problematic, and it gets more and more dry due to climate change, and those things just become so much of a vulnerability that it's actually better just to 'island off' certain communities," he said.
Go deeper: Airports embrace renewable energy to cut air travel emissions
Go deeper