2 writers receive Nobel Prizes in literature following academy scandal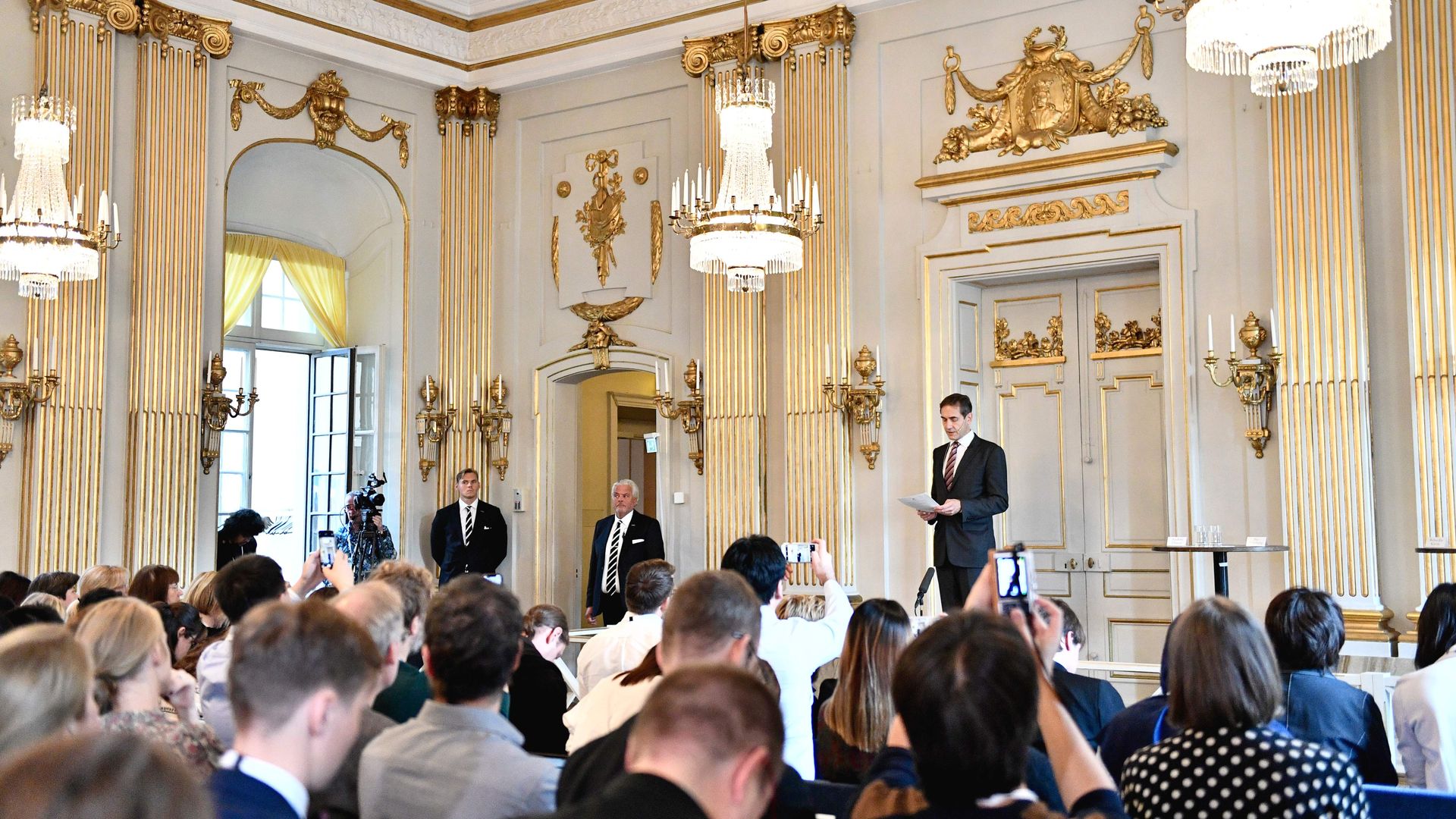 Two writers were awarded Nobel Prizes in literature on Thursday — following a scandal at the Swedish Academy that led to the postponement of the 2018 award, reports the New York Times.
The big picture: The Nobel Prize in literature has been awarded to 2 people simultaneously 4 times, the last in 1974 to Swedish writers Eyvind Johnson and Harry Martinson, according to the Times.
Backdrop: The 2018 award was postponed after the husband of an academy member was indicted for rape, notes the New York Times. It prompted the departure of multiple academy members.
The winners:
Polish author Olga Tokarczuk received the 2018 award "for a narrative imagination that with encyclopedic passion represents the crossing of boundaries as a form of life."
Austrian writer Peter Handke received the 2019 award "for an influential work that with linguistic ingenuity has explored the periphery and the specificity of human experience."
Go deeper