Dyson axes its electric vehicle project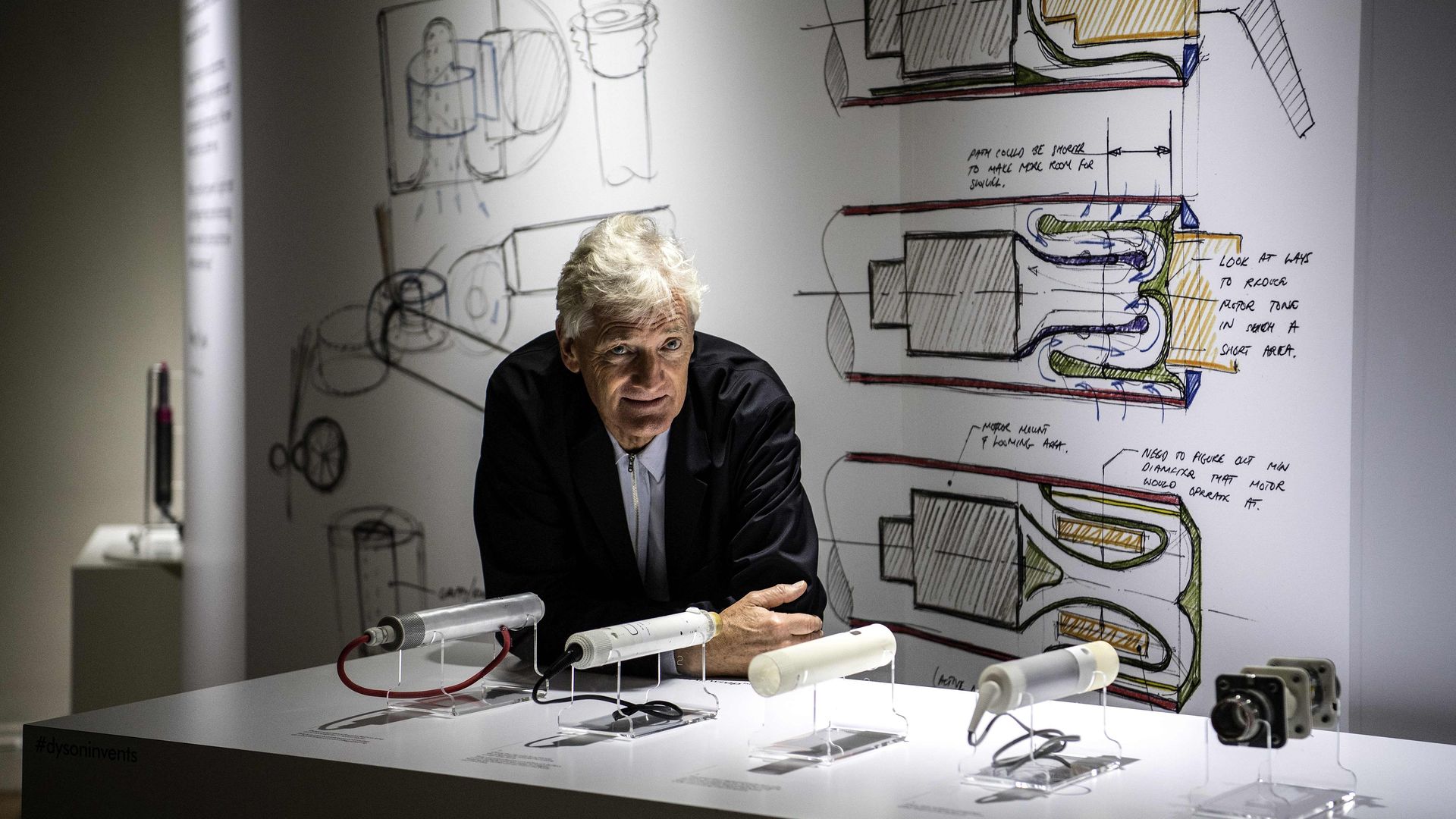 Dyson will discontinue its electric vehicle project, but will continue working on its solid-state battery tech after its cars were deemed not "commercially viable" during testing, the U.K.-based company announced Thursday.
Why it matters, via Axios' Ben Geman: The famed inventor's decision underscores the difficulty of successfully entering the EV market at a time when a suite of startups and legacy automakers are competing to make viable cars.
Background: Dyson unveiled plans last year to build an EV factory in Singapore by 2020 with production due to start the following year.
Dyson said it will still continue its £2.5 billion ($3.1 billion) investment into new technology, but will shut down its EV facilities in the U.K. and Singapore.
"This is not a product failure, or a failure of the team, for whom this news will be hard to hear and digest. Their achievements have been immense — given the enormity and complexity of the project."
— Founder James Dyson said in a statement
The big picture: The company has helped transform markets by redesigning the engineering makeup of premium vacuums, hairstyling and household appliances, and hand dryers.
Go deeper