Key labor leader says rushing NAFTA replacement would be "colossal mistake"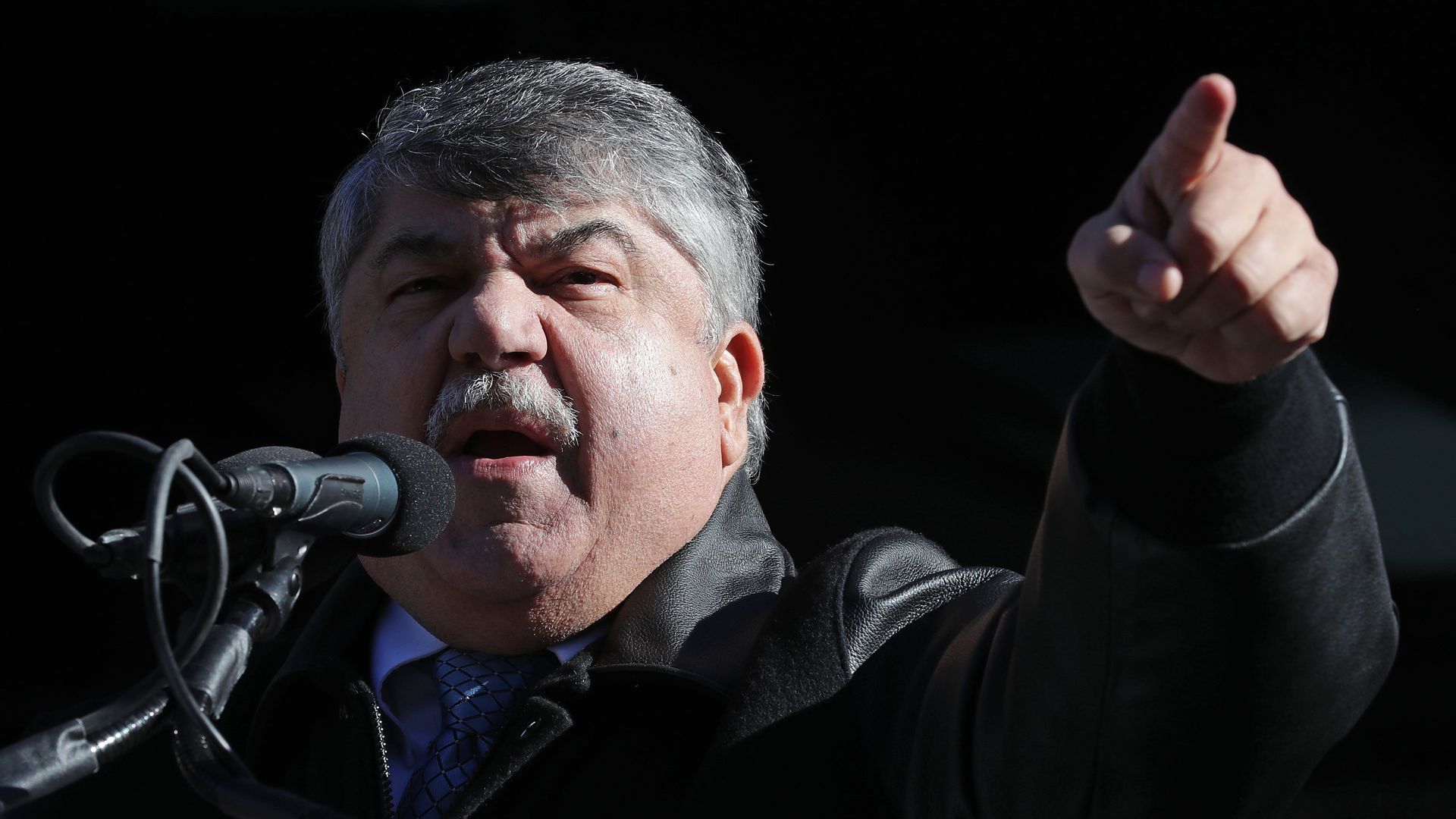 AFL-CIO President Richard Trumka urged House Democrats not to expedite the approval of a new North American trade deal in the coming weeks, telling the Washington Post in an interview: "If there was a vote before Thanksgiving, the agreement would be defeated."
Why it matters: Trumka has the backing of the 12.5 million member AFL-CIO federation, giving him significant influence on the thinking of House Democrats as they continue to negotiate the Trump-backed United States-Mexico-Canada Trade Agreement (USMCA).
The state of play: House Democrats have been negotiating the USMCA trade deal with the Trump administration for months, but the U.S. Chamber of Commerce and Republicans are pushing for a vote as soon as Thanksgiving.
In particular, Democrats are seeking assurances from Mexico that the government will enforce fair labor standards to ensure that U.S. companies don't outsource manufacturing south of the border, which could deal a blow to blue-collar jobs, per the Post.
Democratic leaders are also considering whether it would be worth giving Trump a major legislative win at the same time they are engaged in an impeachment inquiry and a 2020 election campaign against the president.
Go deeper