Republicans condemn Turkish assault on Kurds in wake of Trump's Syria decision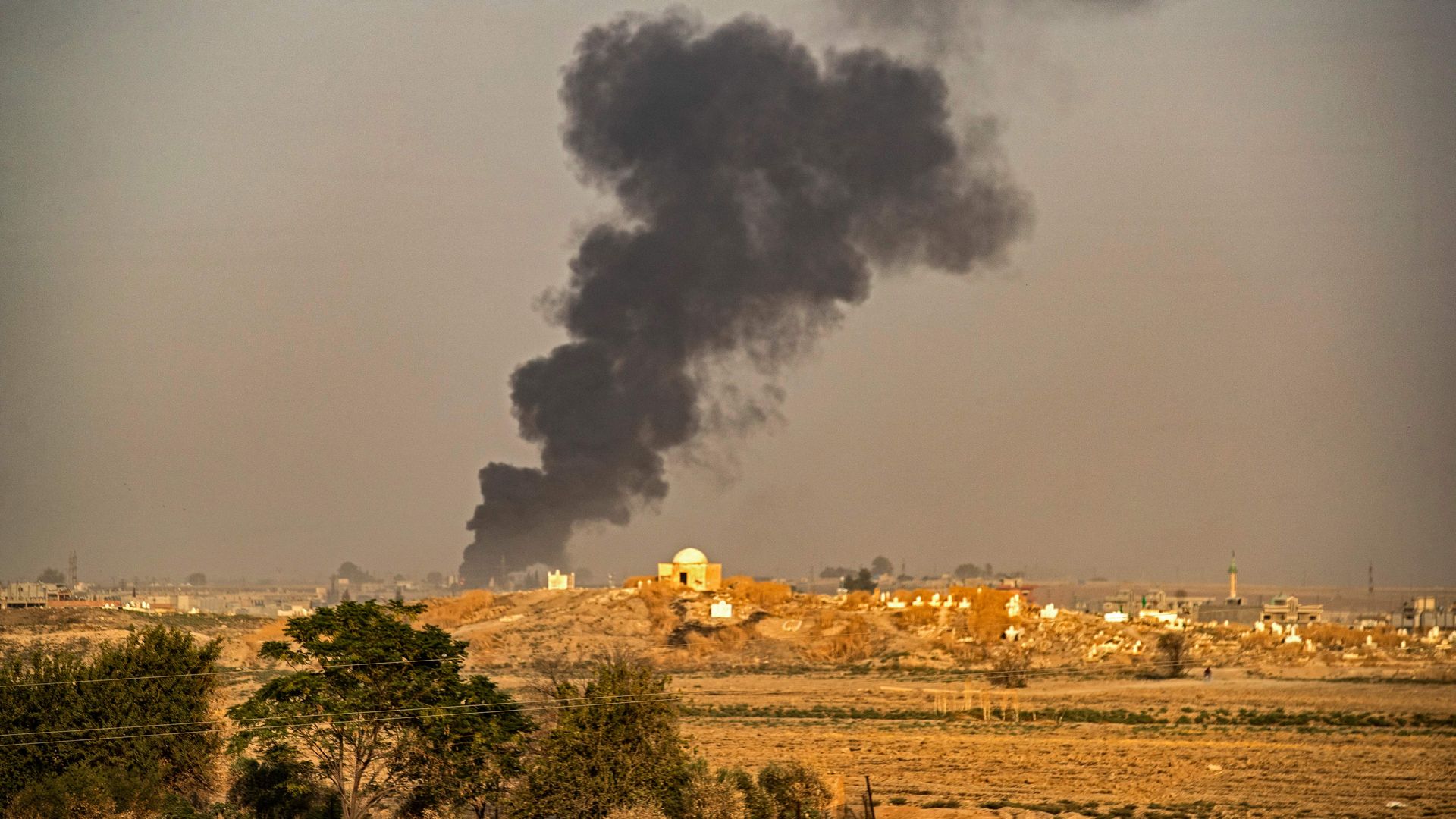 Republican members of Congress on Wednesday harshly condemned Turkey's ongoing military offensive against U.S.-allied Kurdish fighters in northern Syria, which follows President Trump's decision to withdraw U.S. forces from the area.
The big picture: Some of the most intense criticism of Trump's Syria decision, which cleared the way for Turkey to attack Kurdish fighters that they consider terrorists, has come from the president's closest allies in Congress. Sens. Lindsey Graham (R-S.C.) and Chris Van Hollen (D-Md.) are drafting a bipartisan bill to sanction Turkey for attacking the primarily-Kurdish Syrian Democratic Forces, which partnered with the U.S. in 2015 in the fight against ISIS.
What they're saying:
Sen. Lindsey Graham (R-S.C.): "Pray for our Kurdish allies who have been shamelessly abandoned by the Trump Administration. This move ensures the reemergence of ISIS. Will lead effort in Congress to make Erdogan pay a heavy price. I urge President Trump to change course while there is still time by going back to the safe zone concept that was working."
House Minority Leader Kevin McCarthy (R-Calif.): "A Turkish military advance into Syria threatens to halt momentum against ISIS, directly assaults our SDF partners, and could give the likes of al-Qaeda and Iran new footholds in the region. Turkey should stop immediately and continue to work with the US to secure the region."
GOP House Conference Chair Liz Cheney (R-Wyo.): "News from Syria is sickening. Turkish troops preparing to invade Syria from the north, Russian-backed forces from the south, ISIS fighters attacking Raqqa. Impossible to understand why @realDonaldTrump is leaving America's allies to be slaughtered and enabling the return of ISIS."
Go deeper