White Claw may have actually outsold Budweiser this summer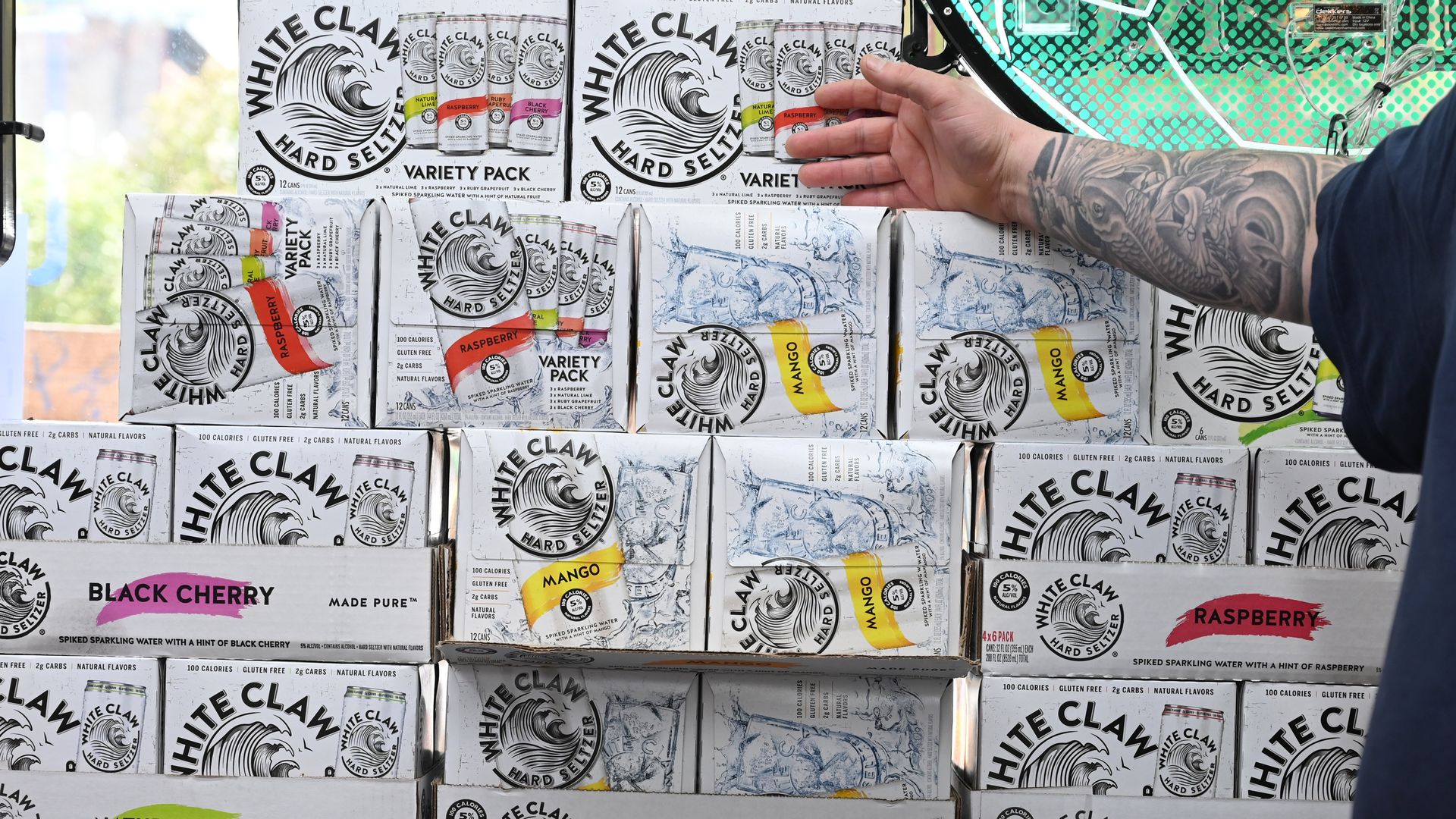 A September article from The Daily Beast trumpeted the claim that White Claw hard seltzer had managed to outsell Budweiser in July.
Surprise: That may be true, Bart Watson, chief economist of the Brewers Association, told Axios at the National Association for Business Economics conference on Tuesday.
What Watson said: "Yes, there are particular points where White Claw looks like it outsold Budweiser, the specific brand. ... White Claw had a very huge summer."
"Hard seltzers in general were taking 4 to 5% share of the market by volume, 5 to 6% share in dollar sales at various points this summer."
Yes, but: When looking at the specific Budweiser brand, White Claw may have outsold it, but "only in very specific weeks," Watson said.
"We don't have a ton of data. Hard seltzers are new, they're emerging. They appear to have very strong seasonality, so late summer they really seem to have peaked and I think were taking some share from particularly light beers and other kind of macro lagers."
"But Budweiser is probably the 3rd biggest brand in Anheuser-Busch's portfolio."
Go deeper: The hard seltzer gamble
Go deeper