California's power utility to cut off nearly 800,000 customers to avoid wildfire risk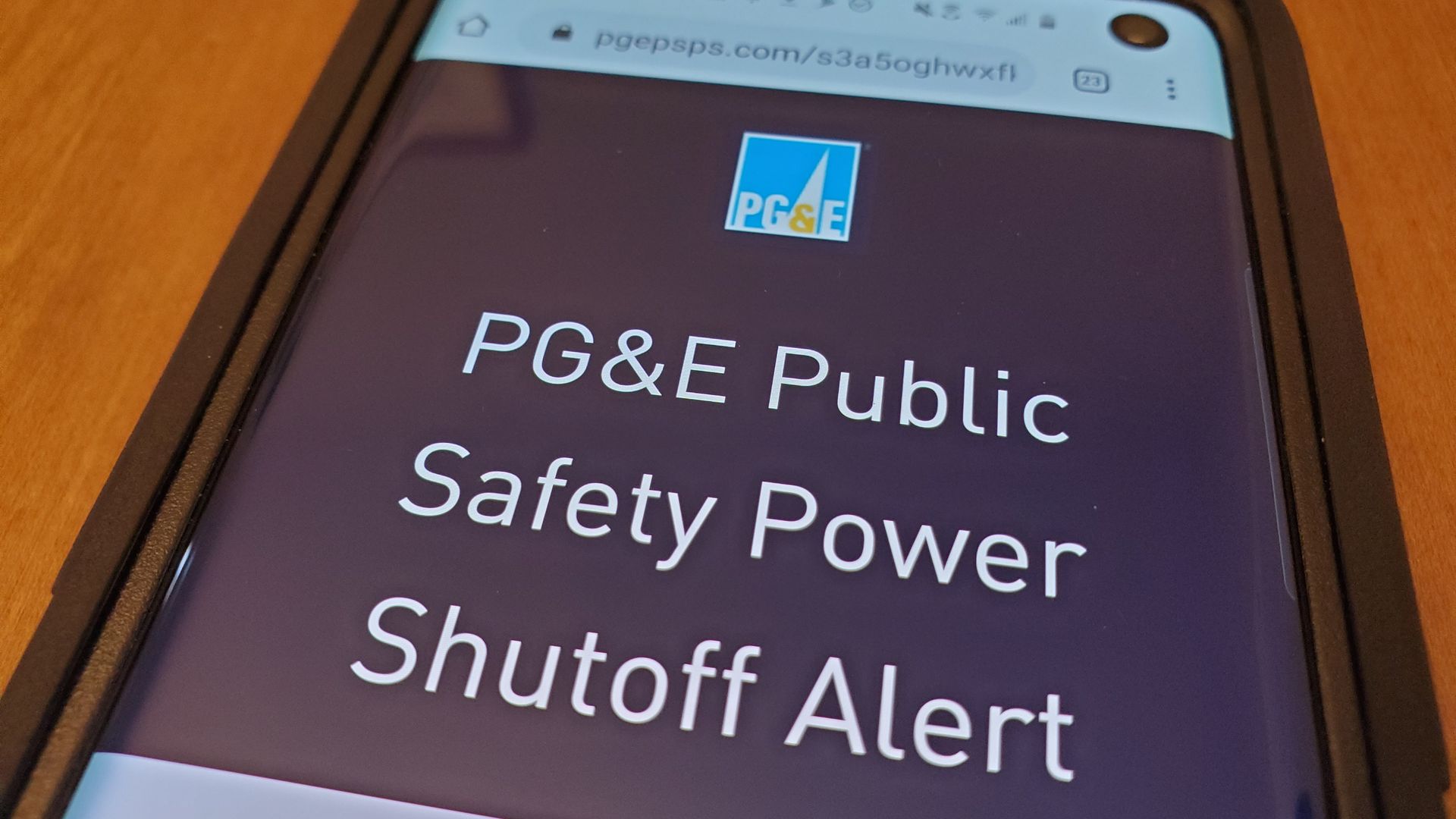 Pacific Gas and Electric Company, the California power giant, said early this morning that it has begun shutting off power to almost 800,000 customers in a bid to prevent fires when strong winds arrive.
Why it matters: Via the San Francisco Chronicle, "For PG&E, the shut-offs will mark a high-stakes test of a program the now-bankrupt company developed after being implicated in two years of catastrophic infernos."
The paper calls it the company's "biggest preemptive action to avert another destructive wildfire like those which took dozens of lives and destroyed thousands of homes over the past two years."
The big picture: "Utilities malfunctions have been tied to some of the state's most destructive fires, including last year's Camp fire, which devastated Paradise, Calif., and the 2017 wine country blazes," the Los Angeles Times notes.
As we pointed out yesterday morning, the move shows how the company is grappling with dangers heightened by global warming.
The blackouts will affect customers in northern and central California in parts of 34 counties, per the LA Times and other outlets.
Go deeper