Limited broadband access hurts economic mobility in poorest states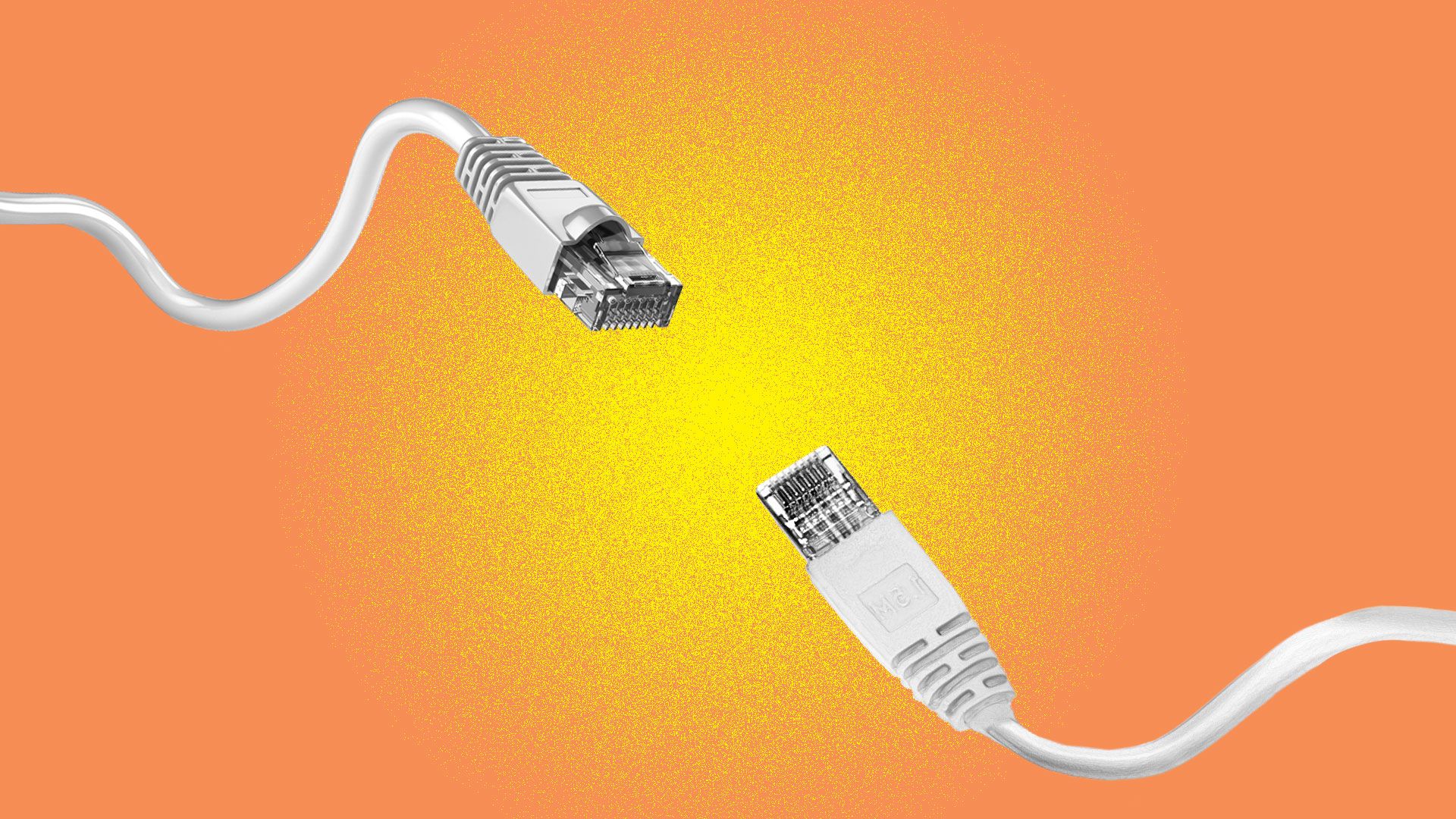 Among the states that have fallen furthest behind on broadband access, a new Census Bureau report found that several also have some of the highest levels of poverty in the nation.
Why it matters: Inequality and the lack of broadband access have become inherently intertwined in the U.S. Without reliable high-speed internet access, it is more difficult to apply to the jobs and educational programs that can help people escape poverty. Similarly, those on limited incomes struggle to afford broadband access even where it's available.
The big picture: Broadband allows for high-speed internet connectivity, which has become a requirement for meaningful participation in society.
Gone are the days when a person could submit a paper application for a job or health insurance. Today, every college student needs an email address to apply for financial aid — and their parents need one to apply for a mortgage.
But approximately 3 in 10 low-income Americans do not have access to broadband of any kind.
Income inequality is at at 50-year high, and many states with the highest poverty levels — Mississippi, New Mexico, Louisiana, West Virginia and Arkansas — are also the most disconnected.
What's happening: Affordability, access to equipment and digital literacy all compound the challenge of expanding broadband access.
More than 30% of families living at or below the poverty line lack home broadband access. They're often forced to choose between broadband subscriptions and other bills.
The market rewards internet service providers for building networks with high returns on investments, leaving them little incentive to extend expensive infrastructure into remote areas.
The bottom line: As technology evolves, Americans who remain in disconnected communities will lag even further behind and could be locked out of opportunities to improve education, economic status and even health.
Francella Ochillo is the executive director of Next Century Cities, a nonprofit that works to expand U.S. broadband access.
Go deeper