Ecuador's gas price protests show why it's hard to phase out fuel subsidies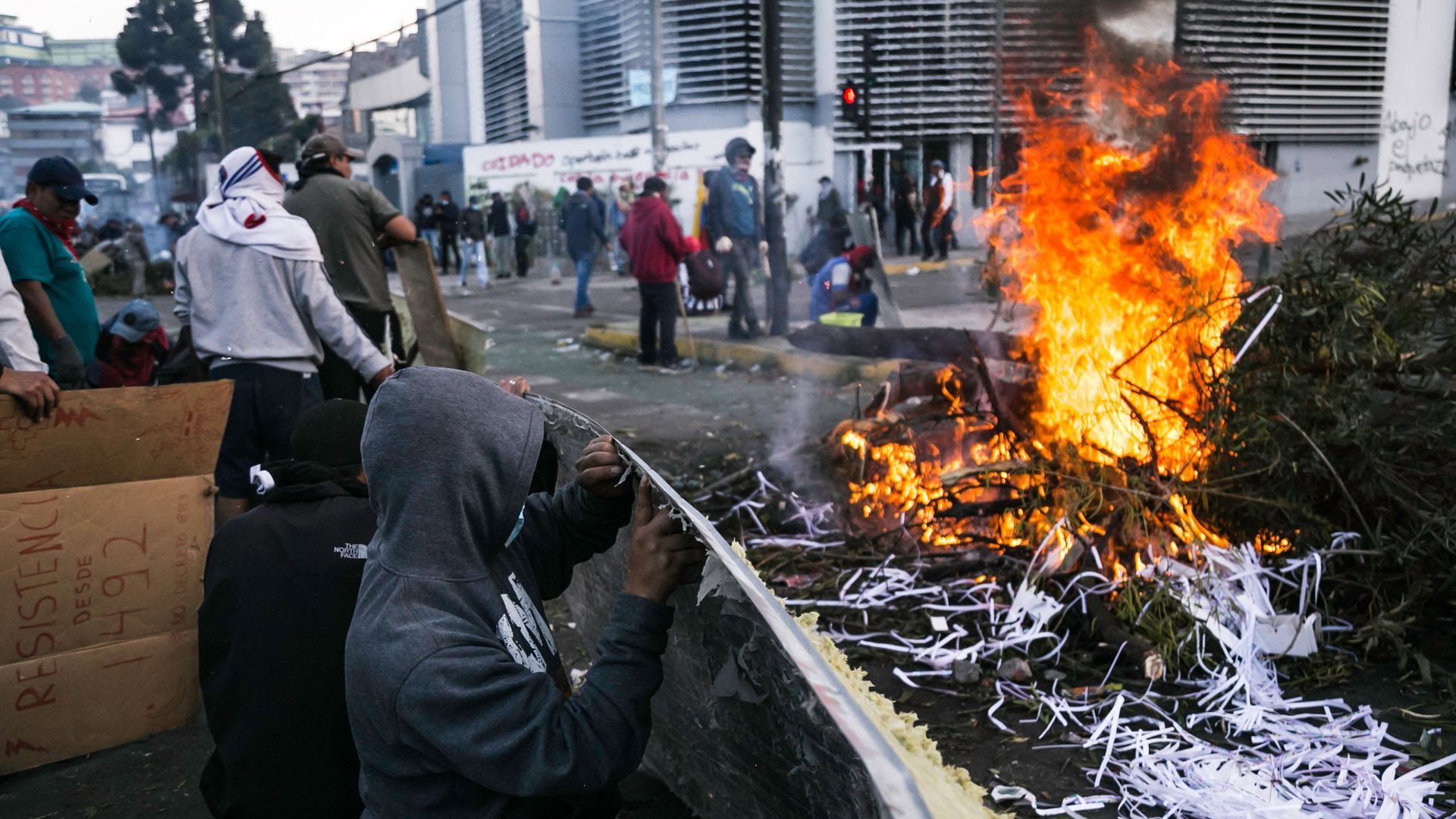 The turmoil in Ecuador is a fresh example of why fossil fuel subsidies are so persistent worldwide: There's support for phasing them out in theory, but in practice it's a different story.
Driving the news: President Lenín Moreno this week said he has temporarily moved government operations from the capital city, Quito, to the port city of Guayaquil.
This comes several days after Moreno announced the termination of roughly $1.4 billion in annual fuel subsidies, causing gasoline and diesel prices to rise sharply and playing a role in triggering violent protests.
Quick take: While I'm not an expert in Ecuadorian politics, it's hard not to see a connection here to protests earlier this year in France over an increase in the gasoline tax amongst other things.
This helpful Bloomberg explainer on Ecuador makes the same point about removal of decades-old subsidies there.
"Fuel price rises have a long history of provoking unrest not just in Latin America but around the globe — a gas tax increased sparked the Yellow Vest movement in France," they report.
Where it stands: AP reports that protestors have "seized some oil installations" as part of the wider demonstrations, and that the state oil company warned that lost production could reach 165,000 barrels per day.
"The government declared an overnight curfew around key state installations and government buildings as well as vital infrastructure such as airports and oil refineries," they report.
Go deeper