GE freezes pensions in latest bid to save cash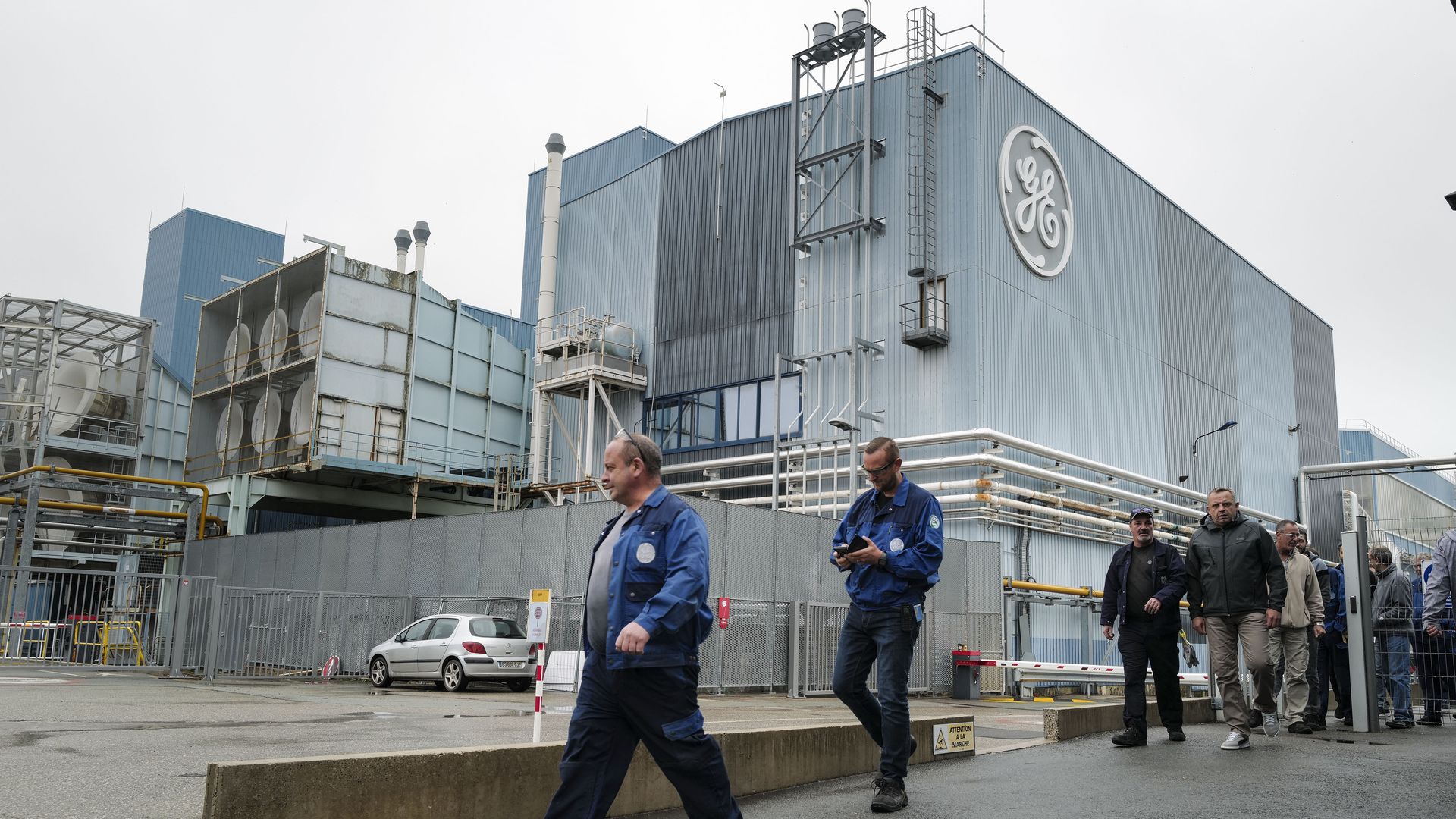 General Electric said it will freeze pension plans covering about 20,000 U.S. employees and make other moves to help cut its debt and reduce its retirement fund deficit by $5 billion to $8 billion.
What it means: A pension freeze means employees no longer build up retirement benefits to reflect higher pay and additional years of employment. Employees stop earning some or all of their benefits from the point of the freeze onward.
However, a company "cannot take away any benefit that employees have already earned up to the point of the freeze," according to the Pension Rights Center.
U.S. employees facing the pension freeze will be moved to a defined-contribution retirement plan, such as a 401(k) plan, in 2021, the company said.
The big picture: The move is expected to help offset increases in GE's pension obligations — among its biggest liabilities and underfunded by about $27 billion as of the end of 2018, according to Reuters. It's the latest step by CEO Larry Culp to raise cash and reduce the company's $106 billion debt.
Culp, the first outsider to helm GE in its 127-year history, also cut GE's quarterly dividend to a penny and has sold off major assets to focus on a core of power plants, jet engines and windmills.
Go deeper