Trump threatens to "obliterate" Turkey's economy over Syria red lines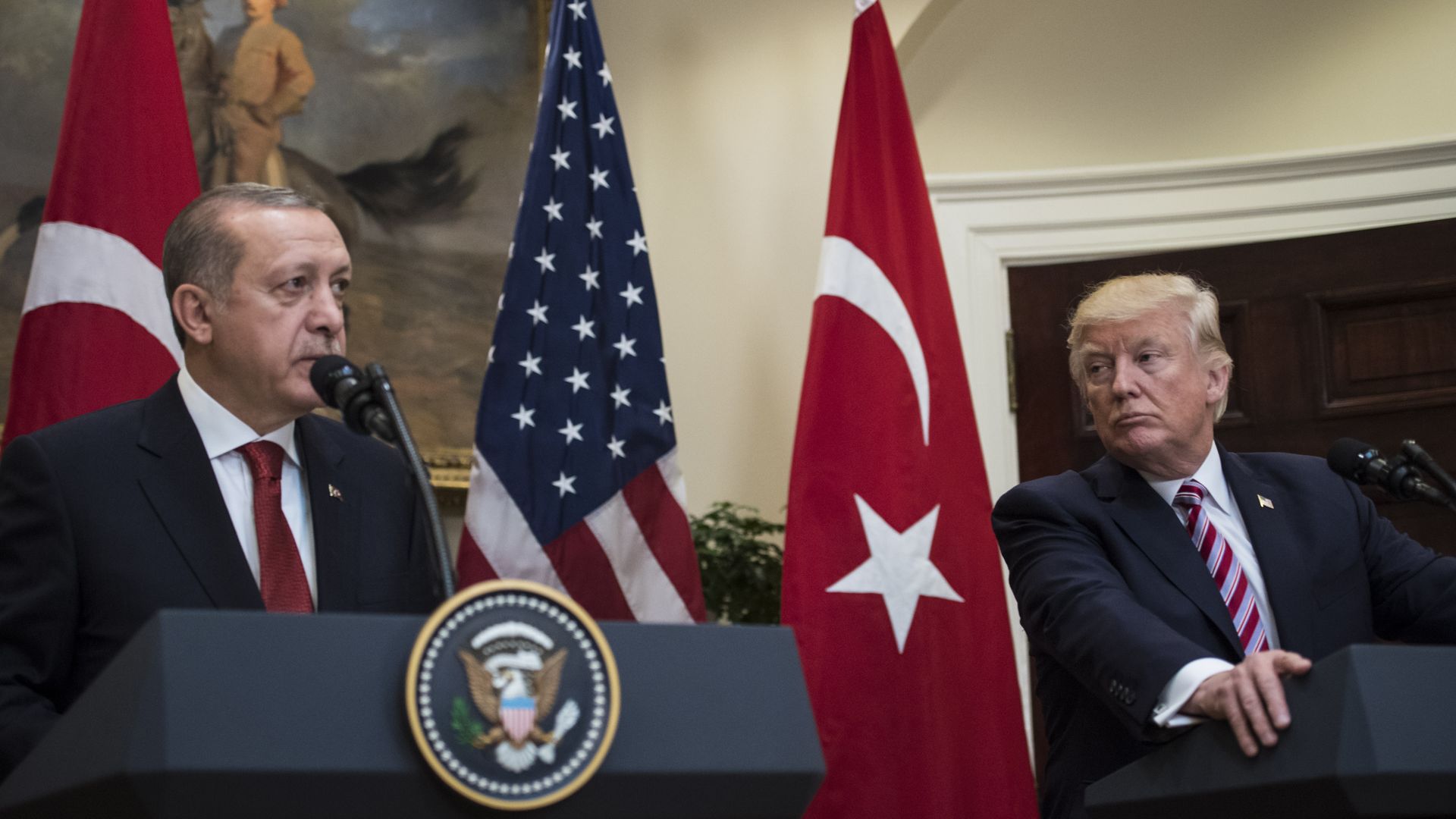 President Trump defended his decision to withdraw U.S. forces from northern Syria on Twitter Monday, warning that he will "totally destroy and obliterate" Turkey's economy if the country does anything he considers "off limits" — presumably referring to a military offensive against U.S.-backed Kurdish forces in the region.
"As I have stated strongly before, and just to reiterate, if Turkey does anything that I, in my great and unmatched wisdom, consider to be off limits, I will totally destroy and obliterate the Economy of Turkey (I've done before!). They must, with Europe and others, watch over the captured ISIS fighters and families. The U.S. has done far more than anyone could have ever expected, including the capture of 100% of the ISIS Caliphate. It is time now for others in the region, some of great wealth, to protect their own territory. THE USA IS GREAT!"
Why it matters: The president has faced intense backlash from Republicans who believe he has abandoned a key ally in the fight against the Islamic State. Turkey, however, is a member of NATO, and Turkish President Recep Tayyip Erdoğan on Sunday accepted an invitation from Trump to visit the White House next month.
Flashback: In August 2018, Trump raised tariffs on Turkish steel and aluminum after the lira slid dramatically amid a currency crisis, causing even more damage to the economy, per the Washington Post.
He also slapped sanctions on Turkey over its detention of American pastor Andrew Brunson, causing a crisis in bilateral relations and further deterioration of the Turkish economy. Brunson was later released in October 2018 and allowed to return to the U.S.
Go deeper: Turkey faces an economic crossroads after Istanbul elections
Go deeper