Climate activists block roads in major cities around the world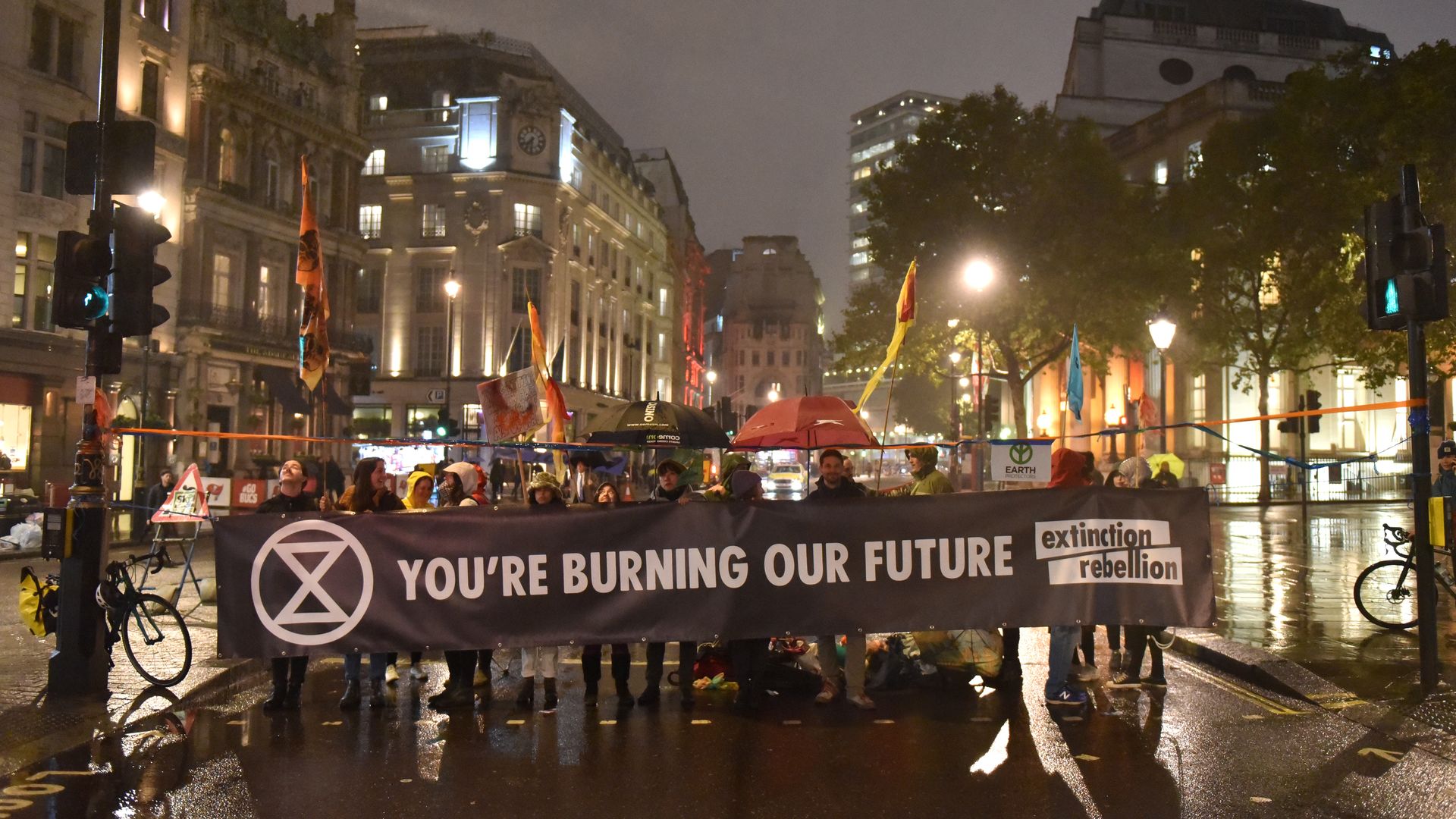 Thousands of climate change activists led by group Extinction Rebellion kickstarted 2 weeks of peaceful protesting around the world on Monday to demand a drastic global reduction in carbon dioxide emissions, Reuters reports.
The big picture: Protests throughout Europe, Australia and New Zealand saw activists blocking busy bridges and roads, gluing and chaining themselves to cars and lampposts, and singing together as police stepped in to arrest them. In Amsterdam, activists held signs that read: "SORRY that we blocked the road, but this is an emergency," per Reuters.
The mass movement is the latest protest organized by Extinction Rebellion, a climate group founded in the U.K. that rose to prominence after blocking traffic for 11 days in London in April.
On Monday, 276 activists from Extinction Rebellion in London and more than 100 in Amsterdam were arrested for obstructing roads.
Protestors in New York City spattered the Wall Street Bull and themselves with fake blood, laying down around the statue to convey a message of urgency.
What to watch: Extinction Rebellion announced it plans to protest in more than 60 cities over the next 2 weeks in an effort to pressure governments to meet its demands for reducing greenhouse gas emissions to net zero by 2025.
In photos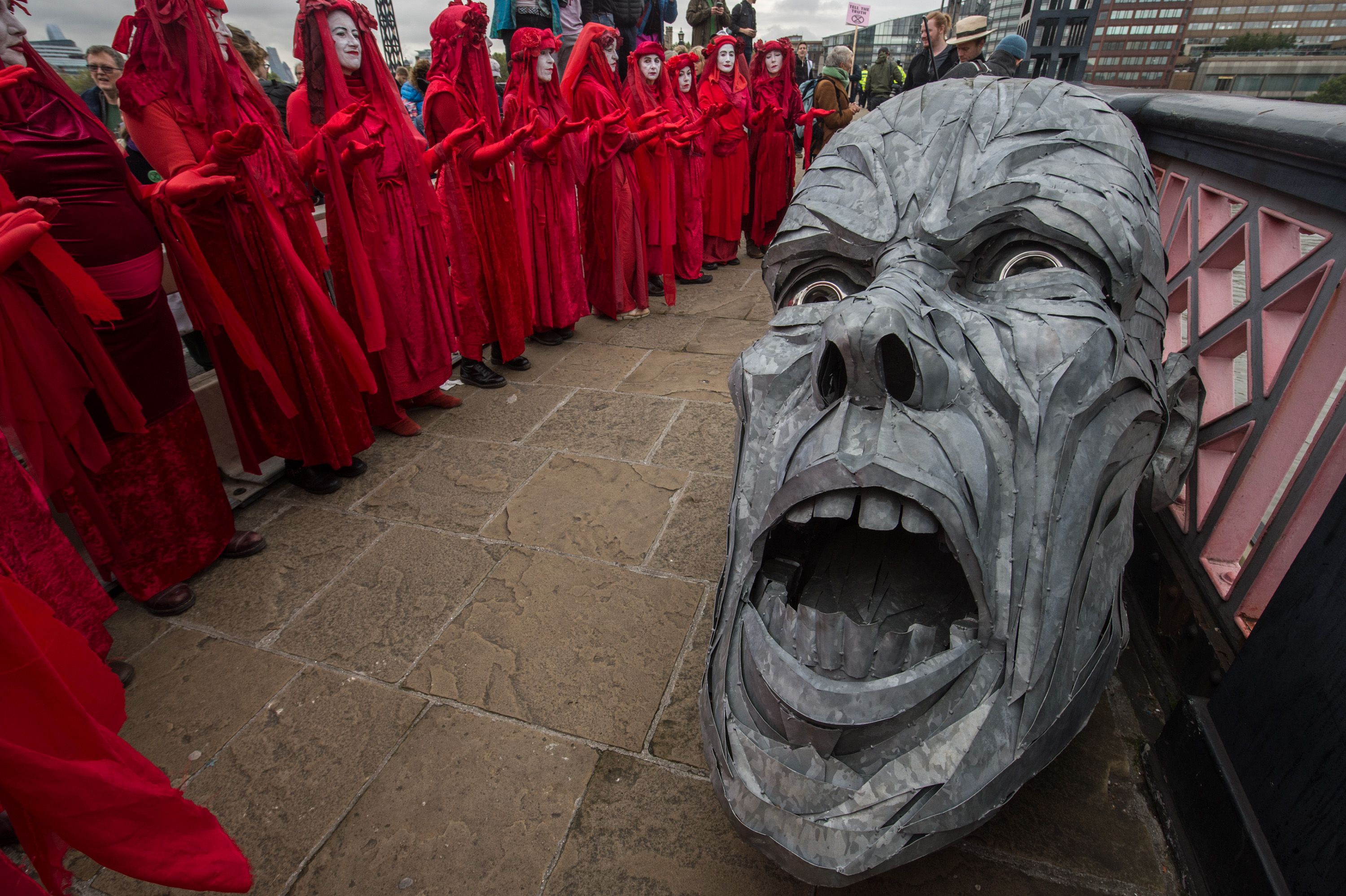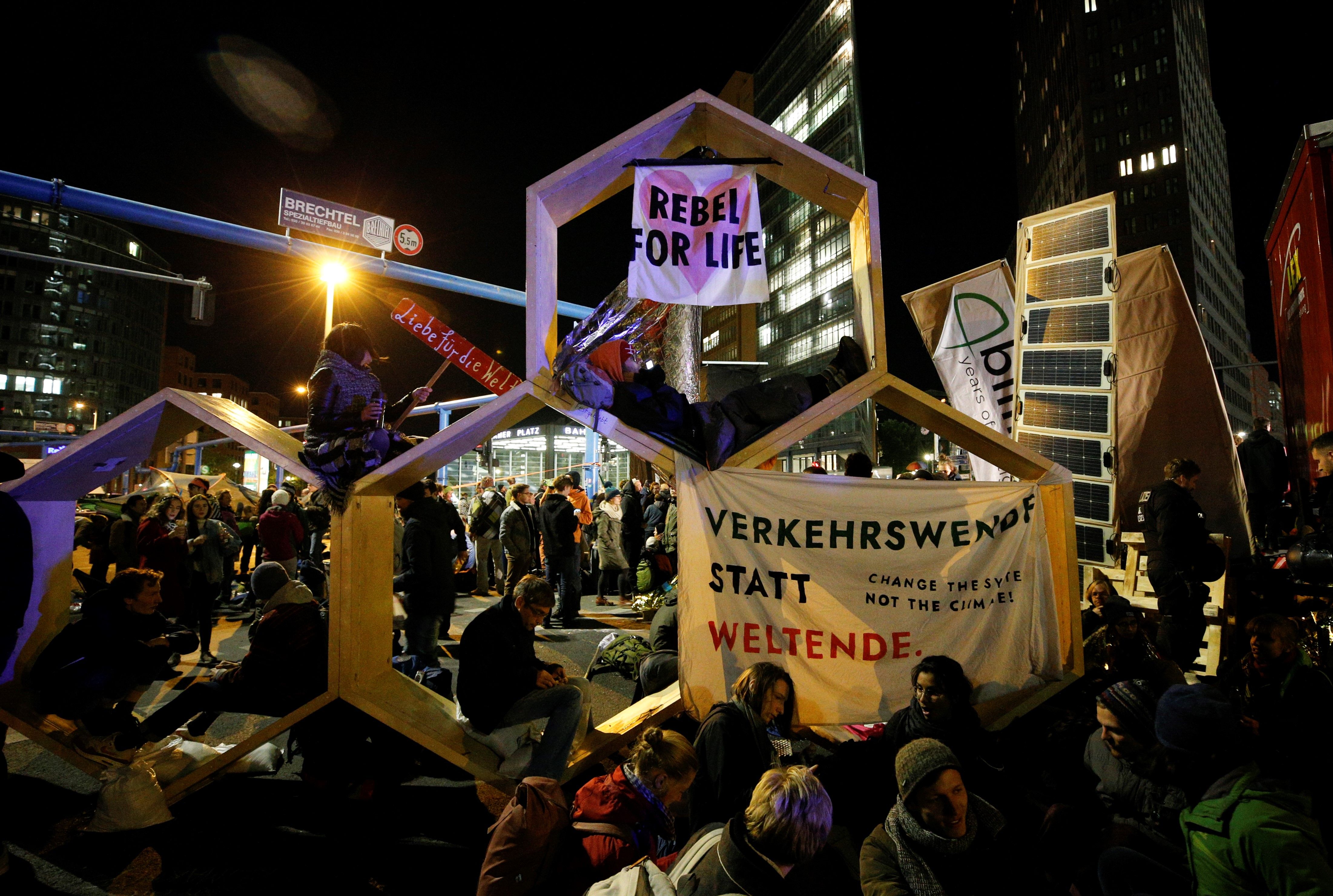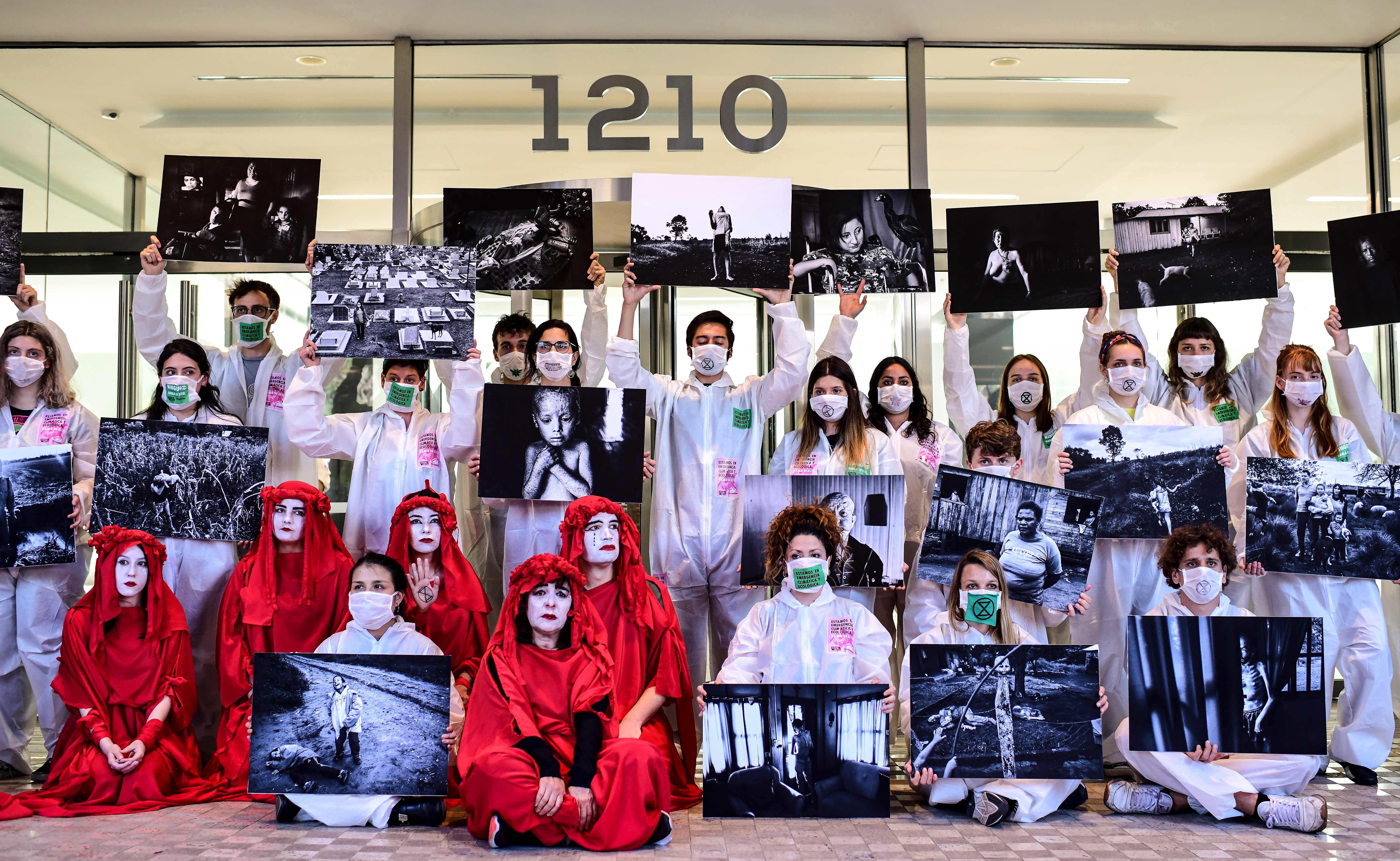 Go deeper ... In photos and video: Climate protests snarl D.C.'s morning commute
Go deeper